What Does Green Color Corrector Actually Do?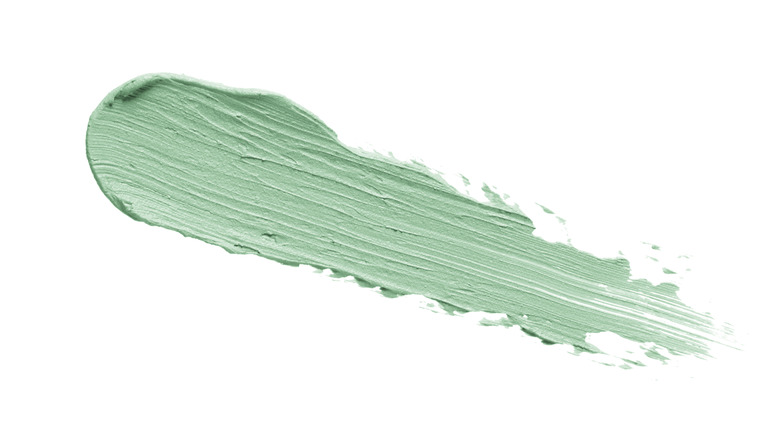 Shutterstock
When it comes to makeup, color correctors are a total game-changer. With so many different shades and varieties available, they can solve almost any skin dilemma, from redness to pigmentation, and are not only easy to apply, but affordable too. The key is simply knowing what color to use on what specific skin concern. Cosmetics giant L'Oreal Paris refers to the traditional color wheel to explain what each color corrector shade does as they generally cancel out what color lies across each one on that wheel. 
As green sits opposite red, green color corrector works to neutralize any redness. In terms of application, New York-based makeup artist Ashley Rebecca believes it's best to apply after foundation. "When using green corrector, it's best to use it on fair and medium skin tones where the color can still be blended to look natural on the skin," Rebecca explained to Byrdie. "Apply your skincare first, and then apply your foundation after. Next, lightly tap the green corrector in areas you want to conceal, and then finish with a flesh-toned concealer on top to blend everything together."
Green color corrector must be blended properly to work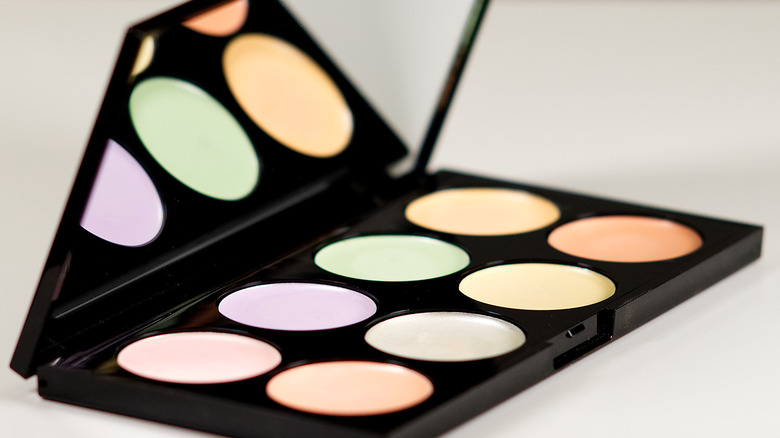 Shutterstock
When applying green color corrector, the most important thing to do be aware of is the blending, as it's not always easy to apply color corrector the right way. If it's one pimple, rather than a couple or a group, it's best to use a brush. "Fingers tend to blend product away, so it doesn't cover as well," Dell Ashley, director of makeup artistry for YSL Beauty, warned Glamour. 
"If you can't blend the green so that your skin tone looks even, you'll look way worse off than when you have redness," makeup artist Jenny Patinkin added — you might even look green. In this case, you can fix it with a little water. "If you over-apply a cream- or gel-based green color corrector, you can sheer it out by using a damp sponge to lift away excess product," she continued.