Can You Use Regular Conditioner As A Deep Conditioner?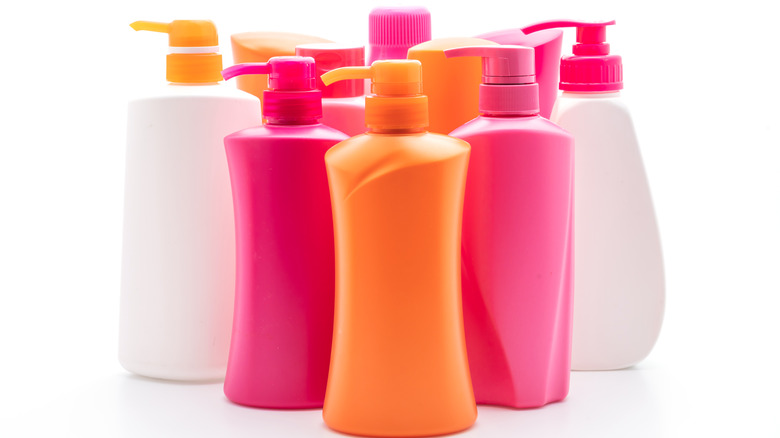 Shutterstock
When it comes to hair, deep conditioning is having a serious moment. "Deep conditioning should be an essential part of a healthy hair regimen," hairstylist Sandra Petrut at Chicago's Maxine Salon told Women's Health. "Everyone's hair suffers from inflicted damage from chemicals, hot tools, sun and free radicals, and can benefit from deep conditioning." 
With experts labeling it as the secret to silky, smooth hair, we want to know everything there is to know about it, starting with how it's different from regular conditioner. Basically, can you use regular conditioner as a deep conditioner?
As explained to All Things Hair by Unilever's R&D expert, Senior Hair Manager Leon Van-Gorkom, "There are many ways to describe such conditioners: deep conditioners, super conditioners, treatment conditioners or masks. They are all similar high conditioning products that provide nourishment of the hair and leave hair looking and feeling beautiful. Typically, such products are not recommended for daily use but normally for weekly use in place of your regular conditioner."
Regular conditioner can only do so much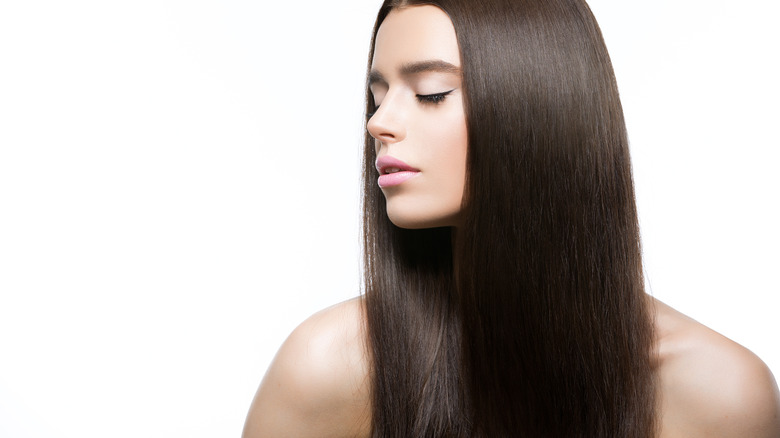 Shutterstock
According to SELF, deep conditioners contain different ingredients than regular conditioners and are often stronger and heavier, which helps them repair damage instead of simply hydrating hair. "Conditioners can only nourish so much, whereas hair masks typically have smaller particles, so the product absorbs better, and your hair stays conditioned for longer," Sophia Hilton, hairstylist and founder of Not Another Salon, told Refinery29.
When investing in a deep conditioner, it's worth noting that results can differ based on your hair type. For example, certain deep conditioning products may be too heavy for those with fine hair but not be heavy enough for those with curly hair. For this reason, Loretta de Feo, founder of haircare brand Dizziak, advises investing in the best product you can afford. "My advice is to buy and use quality products less frequently," she told Refinery29. "They're more expensive at the time, but will save you money in the long run."