The Most Valuable Items Ever Found At A Thrift Store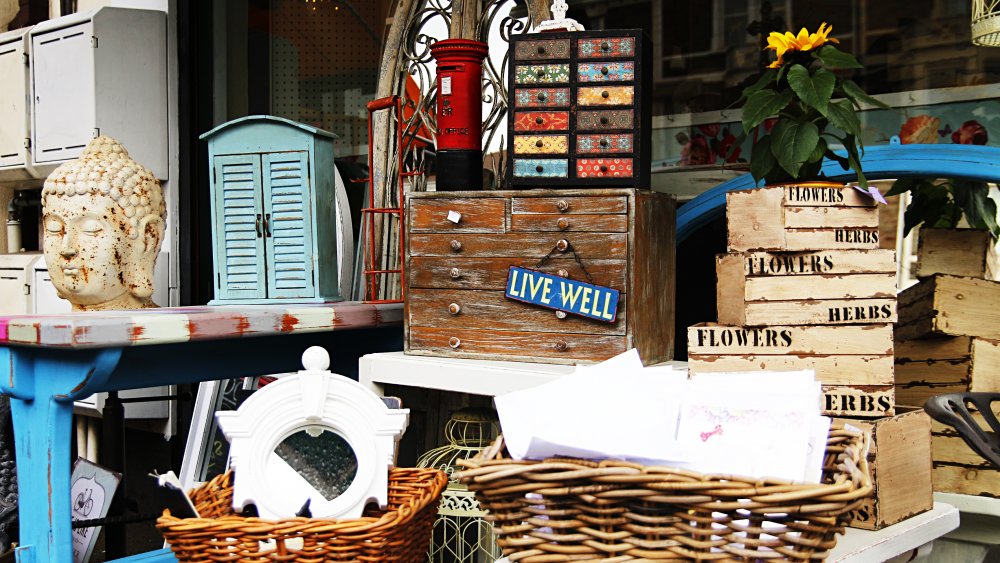 Shutterstock
It may be easy for some of us to see a thrift store and keep walking. Everything in stock is "pre-loved" and has been used to a varying degree... and while some items look almost brand new, others may show visible signs of wear and tear. But a thrift store also lives up to the economic principle that all value is relative (or that one man's trash is another man's treasure), and the internet is full of stories about how a few lucky individuals went searching through a thrift store and ended up bagging the deals of their lifetimes. 
Some of these items were discovered at the bottom of a discarded clothing bin (like football legend Vince Lombardi's sweater) and others have turned out to be valuable pieces of jewelry, like a limited edition watch (via Mental Floss). All have turned out to be windfalls for lucky buyers who may have been tempted to give the purchases a miss (and there are plenty of things you should avoid buying from a thrift store) — and ended up grateful that they didn't.
Buyers have bought valuable art at a thrift store
Most of the thrift shop buyers who uncovered their diamonds in the rough had no idea about the items they wound up buying — at first, anyway.
In 2012, Zach Bodish came across a framed poster dated 1958 for a Picasso Exhibition in an Ohio thrift shop. The poster came with a number (6/100) that indicated it was part of a numbered edition, a scribble, and on the back were a few lines in French. He returned home to discover that the lines meant "original print, signed proof" and the scribble was Picasso's authentic signature. He eventually sold the poster for $7000 at a private sale (via ABC News). 
Another North Carolina buyer decided to pick up a painting she wasn't too keen on but had hoped to recycle. Before she took apart the painting, she looked up the artist's name to see who it was by. The painting, called "Vertical Diamond," was by Ilya Bolotowsky and eventually sold for $34,375 at Sotheby's (via Moneywise).
Buyers have found Oriental antiques at thrift stores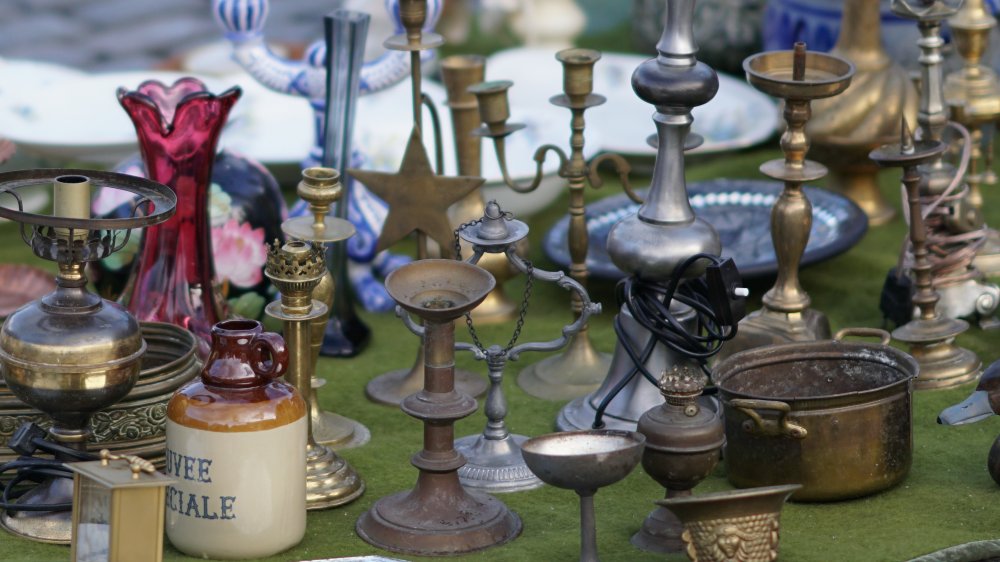 Shutterstock
Buyers have also found valuable Oriental antiques at a thrift store. In Sydney, a thrift shop (also called "opportunity shops" Down Under) sold a man a Chinese cup in the shape of a flower for $4. The cup ended up being a 17th century piece made of rhinoceros horn, and eventually sold for $75,640. 
And in England, a cracked wooden pot was spotted sitting near a bag of household items that had been donated to a hospice charity shop. An employee opted to rescue the pot, only to discover that it was meant for calligraphy brushes and was carved between 1622 and 1722 by celebrated Chinese artist Gu Jie (via Telegraph). It was eventually sold to a Hong Kong collector for $470,000. Maybe thrift shops in other parts of the world should be renamed "opportunity shops" too.