The Best Nail Color For Your Skin Tone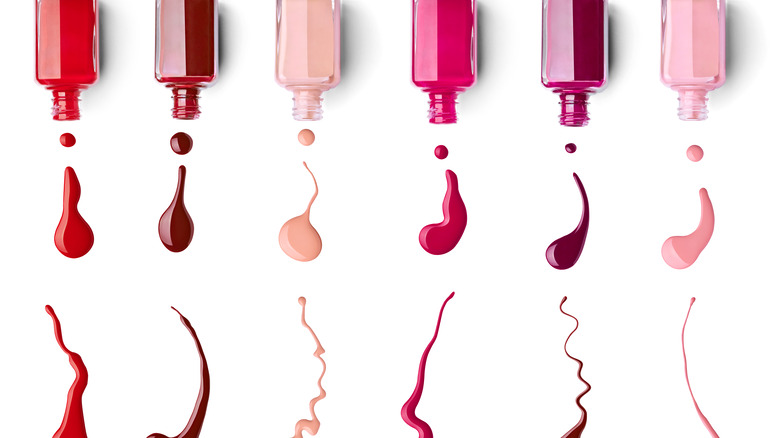 Shutterstock
There's nothing better than getting a fresh manicure whenever you feel like treating yourself. But if you're on a budget and want to invest in some nail polish so you can do your nails at home, it's not easy to know what nail color to invest in, let alone what nail color is best for your skin tone. Luckily, Who What Wear talked to a number of in-the-know nail technicians to help you determine what nail polish you should be buying in bulk.
According to Sabrina Gayle, a celebrity manicurist based in London, those with dark skin tones look best with bright colors. "Bright greens, oranges, fuchsia pinks, and neons, as well as classic nudes with an off-white undertone all work," Gayle told Who What Wear. "And don't forget a good orangey-red shade." 
Mazz Hanna, celebrity manicurist and founder of Mazz Hanna skincare brand, agreed, adding that nudes also work, as long as they aren't the same shade as your skin tone. "If you pick something identical to your skin, you'll end up with mannequin hands, which is definitely a look, but not my preference," she explained.
Medium and fair skin tones have nail color goals, too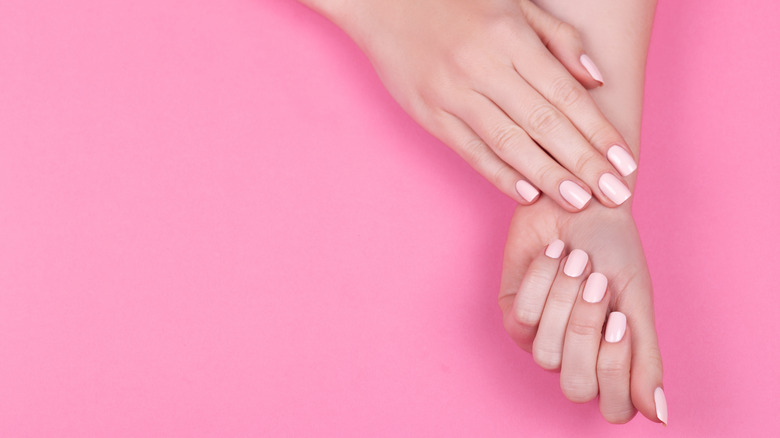 Shutterstock
For those with medium skin tones, "I especially love deep, metallic greens and dark purples," said Hanna, adding that soft pink always looks good too. Gayle adds, "It is best to stay away from gold and terra-cotta tones, as medium skin tones tend to have an already bronzy glow." 
Fair skin tones, on the other hand, should opt for classic colors. "To me, nothing looks chicer than a short red or black nail on light or fair skin," Hanna said. "It's shocking and makes a bold statement of confidence," she continued. Corals, peaches, and purples also suit those with fair skin says Gayle, again pointing out that if you prefer the nude look, you should always avoid colors that are similar to your skin tone.
Ultimately, it's a matter of personal preference, so as long as you use the above recommendations as a guide, do some trial and error and you're bound to find your favorite nail color.