The Reason You Should Be Plumping Your Skin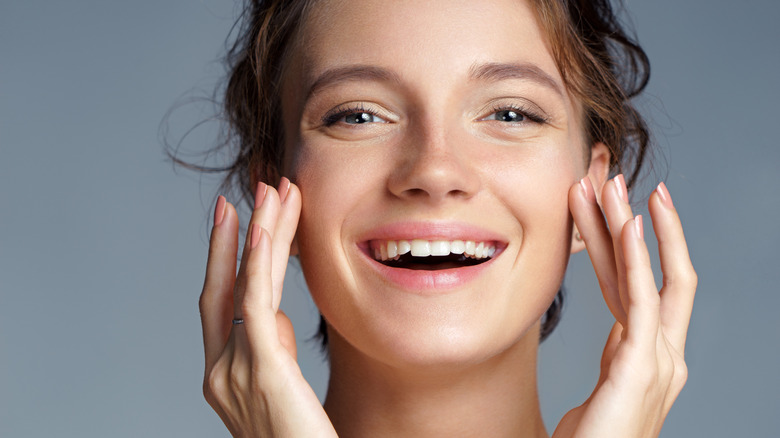 Shutterstock
If you're an active social media user, you would have noticed the rise in people taking about face-plumping products and technology over the past decade. From fillers and Botox to serums, retinoids, and face oils, influencers, beauty editors and potentially even close friends can't seem to get enough. Here's why you should be plumping your skin.
"As we age, loss of collagen and underlying fat in certain areas of the face, especially the cheeks, can lead to a sunken appearance," chemist Jacqueline Hill, Ph.D., the director of strategic innovation and science for La Prairie, explained to Marie Claire. "You end up looking stern and tired."
Dr. Michael Prager of Dr. Michael's Prager Skincare agrees. "As we age, a drop in hormone levels, sun damage and general lifestyle damage collagen, which gives skin elasticity and bounce,'" he told Harper's Bazaar. Ultimately, plumping your skin works to combat these signs of aging.
Skin plumping comes in many forms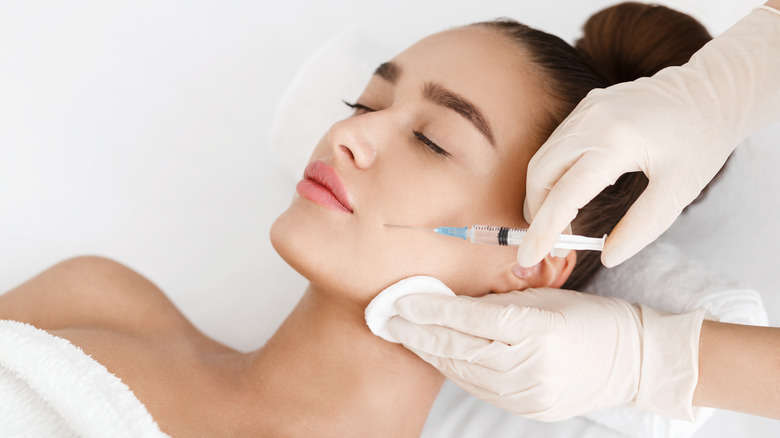 Shutterstock
"Skin-plumping products cause a temporary localized swelling in the area to help boost the tissue and smooth out fine lines and wrinkles," David Shafer, M.D., a board-certified plastic surgeon of Shafer Plastic Surgery and Laser Center, explained to MyDomaine. However, dermatologist Nick Lowe is quick to note that the results are not long-lasting, so if you are simply looking to prevent the effects of aging, rather than combat existing signs, focus on your lifestyle as well as your skincare regime. "While regular face creams can add moisture and temporarily plump up the skin, the results are superficial," Lowe told Harper's Bazaar. 
Though celebrity facialist Su-Man told Harper's Bazaar that massage and at-home massage devices "improves blood circulation and keeps skin supple," those wanting a more immediate skin plumping fix might want to look to botox and fillers. Prager, who is also a well-known Botox doctor in Britain, agrees, claiming it's not all about the forehead. "We need to replace the volume in the cheeks in order to lift the lower face," he advised. Given it can be an invasive procedure, be sure to talk it through with your doctor before you commit.