How Much Money Is Judge Judy Really Worth?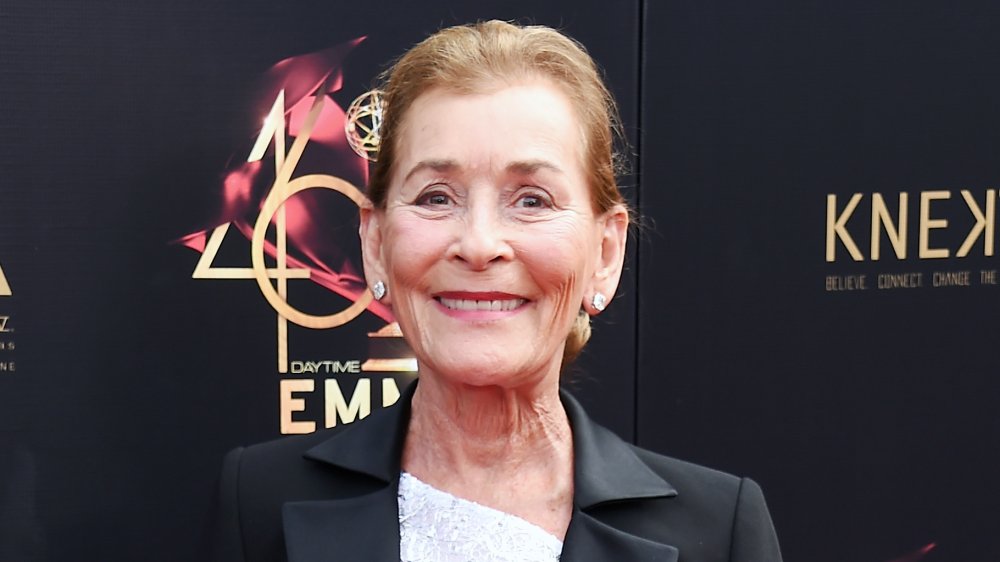 Gregg Deguire/Getty Images
Judge Judy Sheindlin is an institution. 2020 marks a whopping 24 years on the air — her titular courtroom-based reality show debuted all the way back in 1996, according to a recent interview with The New York Times. She currently pulls in nearly 10 millions viewers daily. Compare that to closest competitors Ellen DeGeneres, who averages about 2.9 million viewers, and Dr. Phil, who pulls in about 3.9 million. Clearly, even the most uplifting moments on The Ellen DeGeneres Show can't compete with Sheindlin's inimitably caustic wit. 
Nobody else compares to her and, after more than two decades in the game and even longer serving as an actual judge (as opposed to a TV arbitrator), the diminutive lady in the demure smock is more popular — and richer — than ever before. 
Judge Judy knows exactly what she's worth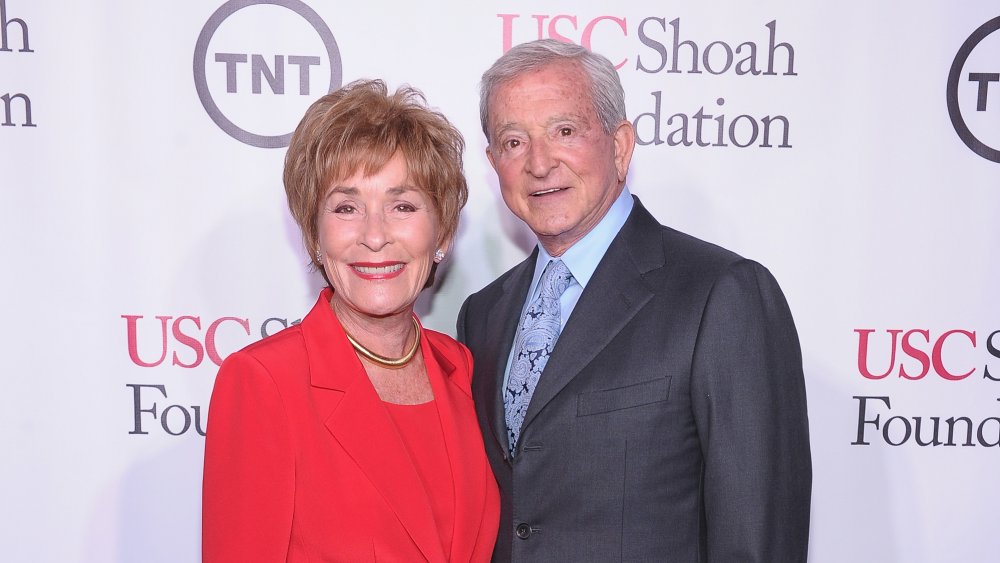 Michael Loccisano/Getty Images
The family court judge was born in Brooklyn, proudly retaining her accent, particularly when litigants irritate her. Judge Judy is filmed in California, but Sheindlin herself lives in sunny Florida with long-time husband Jerry Sheindlin. 
In 2018, she was named the highest-paid TV host in America by Forbes, earning a huge $47 million in one year for just 52 days of work (Sheindlin typically films for two days a week every other week). Sheindlin personally names her salary every three years with the president of CBS, presenting her desired figure in a sealed envelope. Once, as she recalled to The New York Times, a president gave her an envelope instead, to which Sheindlin responded simply, "This isn't a negotiation," neglecting to even open it.
The reality star and family court judge smartly sold her show's library to CBS for $95 million, further increasing her annual earnings. Of her consistent staying power, Sheindlin advised, "My gift, if you can call it a gift, is that I understand what motivates people."
Judge Judy's net worth is astounding
Dia Dipasupil/Getty Images
Aside from her show, Sheindlin has written seven books beginning with Don't Pee on my Leg and Tell Me It's Raining in 1996, while her own production company co-produces Hot Bench, currently ranked third in daytime TV after Dr. Phil and, naturally, Judge Judy.
Celebrity Net Worth notes her net worth has increased considerably over the past decade, from $50 million in 2009 to an insane $420 million in 2019. Between June 2017 and June 2018 alone, Sheindlin earned $147 million. Her impressive property portfolio is worth approximately $100 million, too, including the $13 million mansion she shares with Jerry in Florida, a 9-bed expanse in Connecticut worth about $20 million, and a $9 million house in Rhode Island the couple purchased in 2018.
As The Hollywood Reporter advised, Sheindlin is a shrewd businesswoman, but she isn't greedy. When questioned about why she wasn't also a producer on Judge Judy, which would net her an extra $20 million annually, Sheindlin memorably responded, "How much can you eat?"