Everything You Need For Your Minimalist Makeup Routine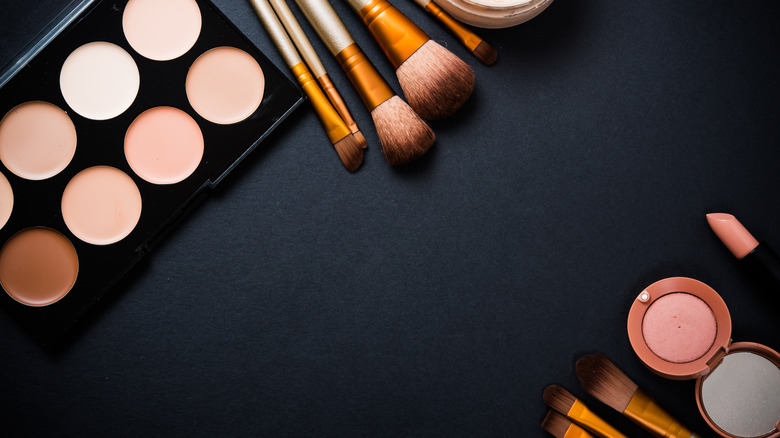 Shutterstock
If you're not an early morning riser, you're likely to be fond of a minimalist makeup routine, which means you get more time to sleep but less time in front of the mirror. You might also just prefer a pared down, more natural makeup look, like certain celebs who prefer to go bare-faced. 
"I think the word that permeates everything right now is authenticity," Georgie Greville, co-founder and creative director of Milk Makeup, told Refinery29. "Even if you do wear makeup, it comes down to what your skin looks like and who you are." 
Not only is a minimalist makeup routine generally more affordable, it's easier and quicker to apply, while always looking chic. However, the key nailing a minimalist look is knowing exactly what products you need.
Minimalist makeup starts with skincare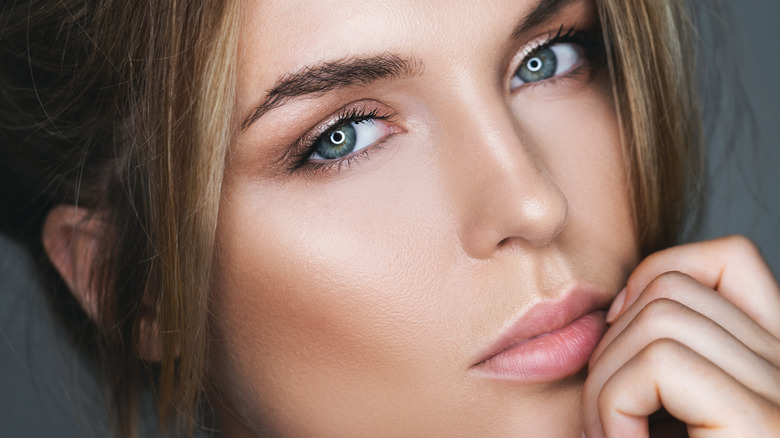 Shutterstock
"No-makeup makeup starts with a good skincare regimen," Honest Beauty Chief Color Consultant Daniel Martin told Byrdie. "My products of choice for balanced complexion is to exfoliate, tone, and hydrate." Martin follows this with a serum and moisturizer. "This locks in the moisture and sets my canvas for what I use on top," Martin explained. "From here, I assess the coverage I need to do now with makeup, covering up any pimples and evening out redness." All you need for this is a good foundation and concealer, but don't forget to follow with setting powder on the T-zone.
Complete the look with a natural lip color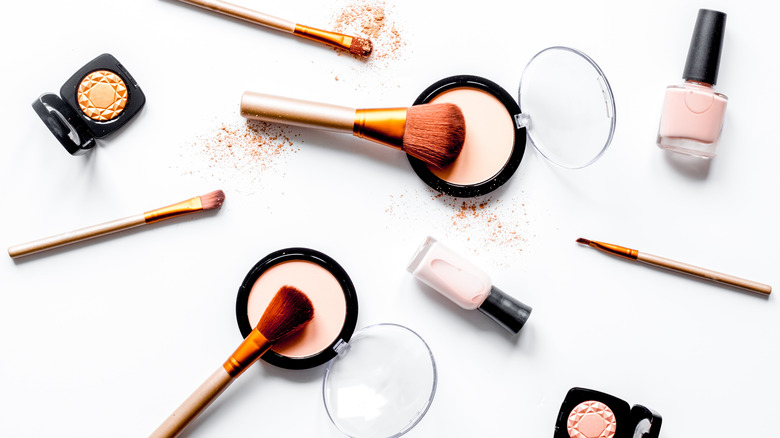 Shutterstock
Julissa Collado, director of beauty specialties at Ricky's NYC, believes that after covering your base all you need to do is fill in your brows and apply some blush and highlighter. Collado recommends opting for a cream blush to achieve a more natural look. "You simply dab this under your cheekbones and just blend it out with your fingers," she told Byrdie. When it comes to highlighter, choose a liquid or cream product that's buildable so you can achieve a glow you're happy with. 
To finish the look, all you need is a touch of color on your lip. "I would suggest going for natural lip color that is one or two shades darker than your natural lip color or a lip balm with a hint of color," advises Collado.