Here's How Much Money Aly Raisman Made As A Gymnast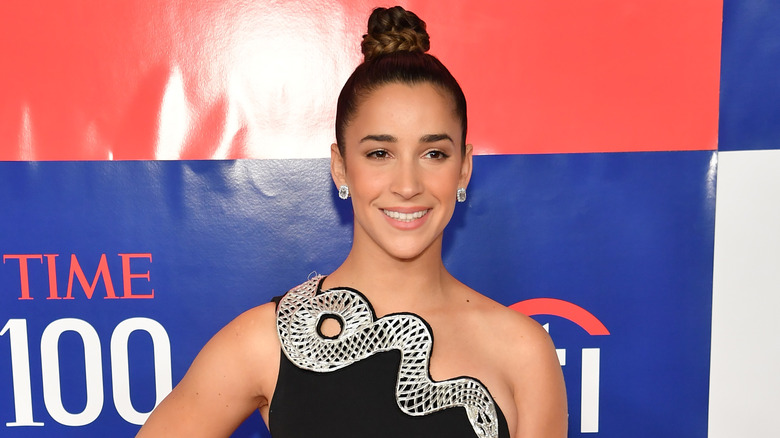 Dimitrios Kambouris/Getty Images
Gymnast Aly Raisman recently announced that she will not be competing in the 2020 Olympics. According to Biography, the 25-year-old athlete is a two-time Olympian, with six Olympic medals under her belt. In 2012, she won two gold medals, one in team competition and the other in individual floor exercise. Four years later, she won silver in the individual all around and floor exercise, and a gold in team competition.
She announced that she wouldn't be competing in the Olympics a third time in an Instagram post. "Thank you to my parents, Brett, Chloe, Madison, my coaches Mihai & Silvie, my teammates, Octagon, and everyone else who supported me," she wrote. "It takes a village to get to the Olympics, and I am so appreciative of every single person that helped me along the way. A huge thank you to my fans — your support has meant everything to me. I am very lucky to have been able to do something I love for so many years & I'm excited for what's next!"
How much did gymnastics earn Aly Raisman?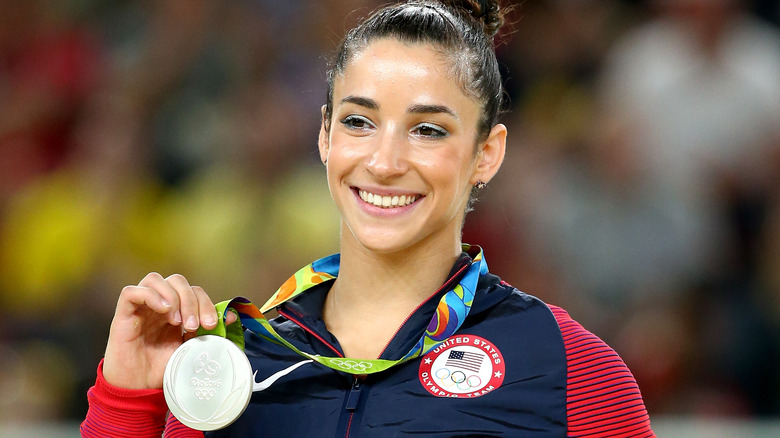 Alex Livesey/Getty Images
Over her career, Raisman has earned a pretty penny through gymnastics. According to Celebrity Net Worth, she's ending her Olympic career with $2 million — not too shabby for someone just a quarter of a century old.
According to sports booking agency Athlete Speakers, Raisman has earned money from endorsements with brands including Ralph Lauren, GK Elite Sportswear, American Girl, Poland Spring, and Pandora Jewelry, among others. Her speaking fee as listed on her profile on the website ranges from $50,000 to $100,000.
Raisman would have also earned money from competition. According to USA Today, the United States Olympic Committee gives medalists cash. In 2016, the payout was $25,000 for a gold medal, $15,000 for silver, and $10,000 for bronze.
What will Aly Raisman do now?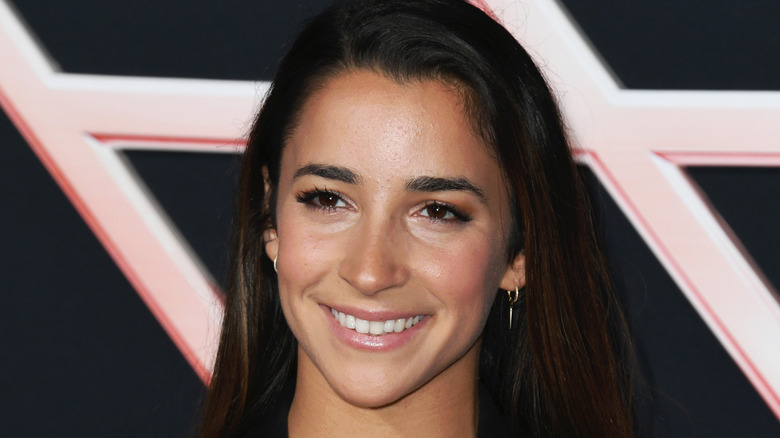 Jon Kopaloff/Getty Images
The last few years have been hectic for Raisman, and she now hopes to have some time to relax with the pressure of the Olympics off of her. "The past 10 years have been such a whirlwind that I haven't really processed all that has happened, and sometimes I wonder whether I ever will," she said in her announcement. 
She added, "I've lived a pretty fast-paced life and sometimes I have to remind myself to slow down, unplug from technology and take the time to appreciate what I've experienced and learned. So many memories bubbled up over the holidays that I realized I needed to give myself the space to really sit with these feelings and reflect."