Is Buffing Actually Good For Your Nails?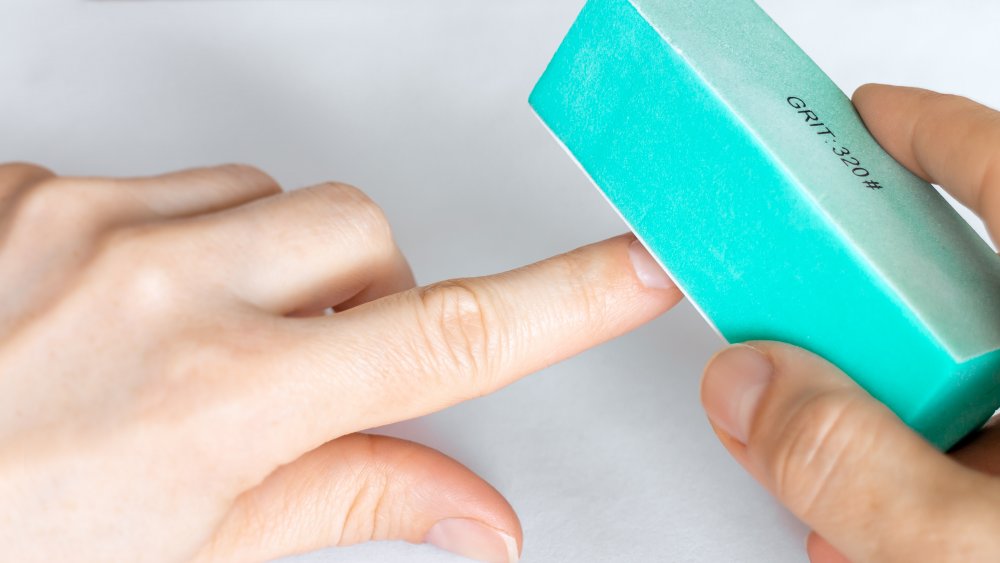 Shutterstock
"Buff nails feel fresh," says Vogue's Fashion News Editor Alessandra Codinha. "Less uptight. It's just the right amount of natural. And if you have a nice bit of shine to your nail, it's kind of the dressiest way to do nothing." And while there are those of us who are poised and polished enough to pull off more sophisticated nail dressing styles including manicures, shellac, gel nails, nail art, and acrylics, for the low-maintenance (and who still want manicured hands) among us, there is nail buffing.
Nail buffing has an interesting past. Manicurist Michelle Saunders tells Harper's Bazaar, "[D]uring the depression in the '30s and '40s, when a lot of people didn't have the ability to keep up with beauty, a shiny, buffed nail with visible moon was a sign of vitality and health. When you buff the nail, it brings the blood to the surface the same way that pinching your cheeks does." 
The "visible moon" Saunders refers to is the "half moon" pattern visible on the base of your fingernail (via Healthline).
Why nail buffing is important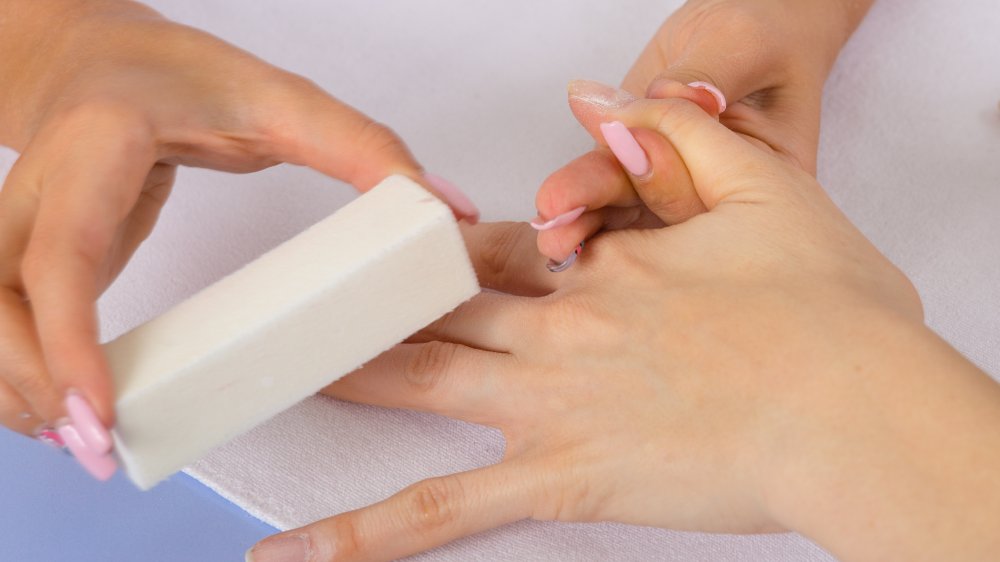 Shutterstock
Buffing is an essential part of today's nail care routine. "If you don't buff, the natural oils in your nails can build up, leaving manicure-ruining residue on them," says Rita Remark, global lead educator for nail care brand Essie (via HuffPost). "Buffing your nails is kind of like brushing your teeth — it's brightening, it makes nails look more youthful, and it gets rid of ridges." 
Her buffer of choice is the sponge buffing block which you can pick up at any drugstore — and fun fact; she says the block has another purpose: "I also love using them on the sides of my fingers when they start to get dry and peel."
With nail experts buying into the buffer, is there such a thing as too much of a great thing? Definitely. Saunders compares buffing to exfoliation and says, "I think that buffing is great as long as you don't do it more than once a week."