The Stunning Transformation Of Ciara
Recording artist Ciara (full name Ciara Princess Harris) has had quite the impact on the music industry. Born on Oct. 25, 1985 (per Biography), this R&B songstress may still be pretty young, but she's already one of the most successful musicians out there. Ciara has been making waves since the mid-2000s: She co-wrote her first single, "Goodies," which topped singles charts on both sides of the pond. The hit song was off her debut album of the same name, which was certified triple platinum and earned Ciara four nominations at the 2005 Grammy Awards. Apart from her own impressive discography (according to Time, she released her seventh album, Beauty Marks, in 2019), she's written songs for the likes of Missy Elliott and Bow Wow. Ciara has also kept busy in her personal life, with her husband, NFL star Russell Wilson, and two children.
With her career spanning many years, Ciara has remained as talented as ever — but she's certainly changed a lot as time has gone on. From her early days traveling the world with her military family to her life as a wife, mother, and singer, here's a closer look at the stunning transformation Ciara has gone through.
Ciara was a military brat
Since both of Ciara's parents were in the military, the future music star moved around a lot with her family when she was a kid. "I'm a military brat," she told the The Spokesman-Review. "I've lived in Germany, New York, California and lots of other places. My mom was in the Air Force, and my dad was in the Army."
Discussing the impact moving around a lot had on her, Ciara told Harper's Bazaar, "It was a bit of a challenge, [because] you would build friendships, then you'd have to say goodbye. I do think part of that made me kind of tough. Emotionally tough. The truth of it is, it helped me with being able to accept cutting things off ... Which I think is a good thing, maybe it could be a bad thing, because it can make you cold in that way."
Traveling seems to have given Ciara a love for other cultures and languages. She speaks some Japanese, Spanish, Chinese, and Swahili, and added, "I made this deal with myself that whenever I travel, and there's a foreign language, I must pick something up. I love learning languages."
She was a high school cheerleader
As anyone who has watched one of Ciara's music videos knows, the singer has some killer dance moves. She spent years honing her dance skills, which were sharpened during her time as a high school cheerleader. 
"I loved cheerleading — dancing, the game, the excitement, the energy — just everything was fun about it to me," Ciara said on MTV's When I Was 17 (via MTV News). The future entertainment star was a great cheerleader — so much so that she was named cheer captain in her senior year. "I was really excited," Ciara said of the impressive appointment. "It was big, like, 'OK, we in the house right now.'" Her attention was divided that year, though, between her two passions. "Unfortunately," Ciara added, "I couldn't be as involved as I wanted to be because it was a year when my music started to become even more important to me."
Ciara started her career singing in a girl group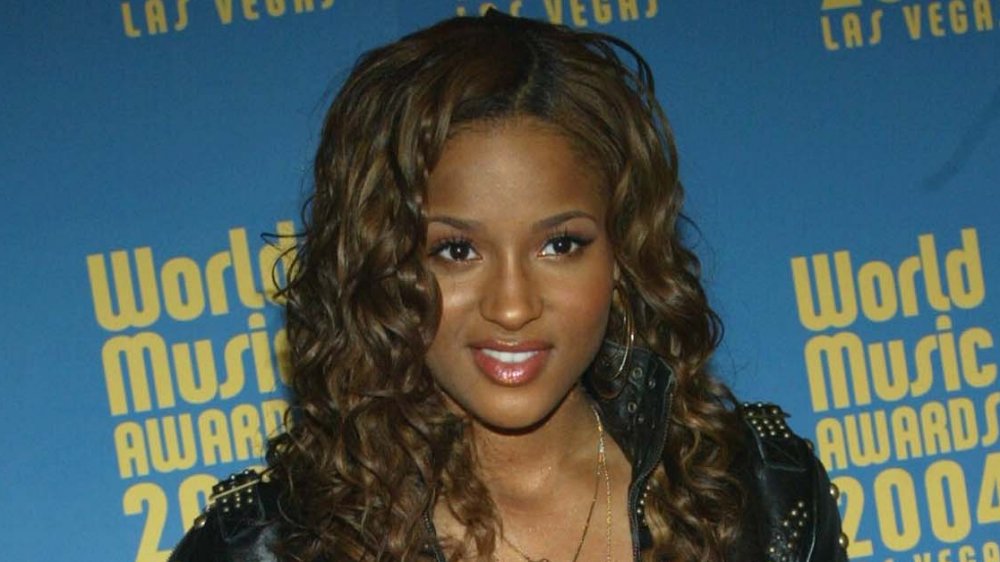 Frederick M. Brown/Getty Images
Ciara came to prominence as a solo artist in 2004. She was just 18 years old and fresh out of high school when she landed her first number one single, "Goodies." Before going solo, though, she was a member of the girl group Hearsay, which she joined at the age of 15 after being inspired by Destiny's Child. "I saw Destiny's Child perform and I knew that's what I wanted to do," Ciara told The Spokesman-Review. "They were so rockin' and beautiful and powerful."
The group came close to landing a record deal, but never signed on with a label. However, their manager saw promise in Ciara and helped her pursue a solo career. Somewhat pulling a Beyoncé, it wasn't long before the singer was climbing the charts. To an outsider, this might seem like a lucky break — to Ciara, however, there was more at play. "I'm most definitely blessed, but I think this was a path ordained for me," she said. "I think it was a step ordained for Ciara from God."
This singer wrote out a list of goals when she was a teenager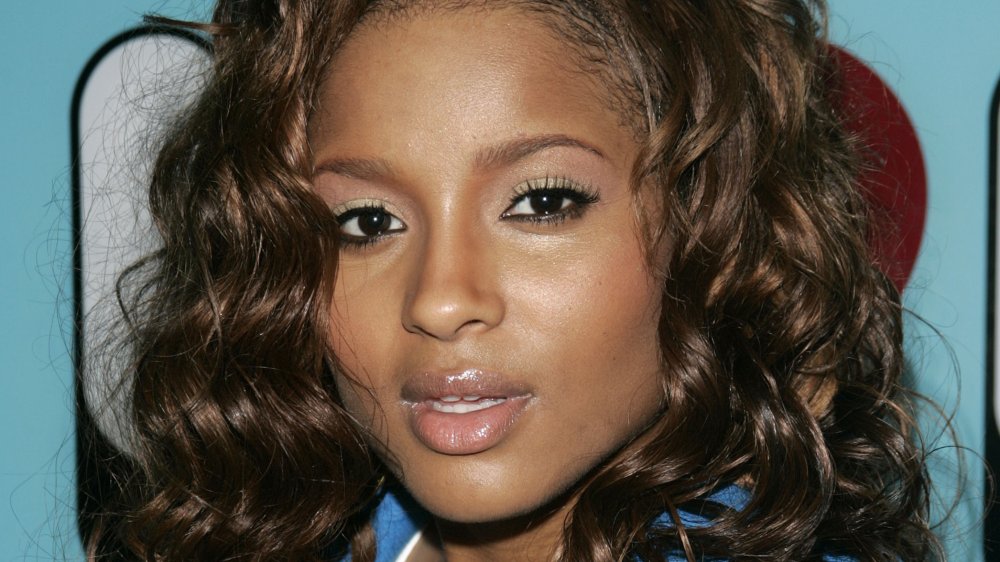 Peter Kramer/Getty Images
Ciara is quite goal oriented. When she was still in her teens, she wrote out a list of the major things she hoped to accomplish, which included wanting to be discovered, sign a record deal, and sell 3 to 4 million albums. She has since achieved every single one, and then some. "I signed my first label at 16 years old, put out my first album at 19, and I sold, not just 3 to 4, but 5 million records," Ciara later told Harper's Bazaar. "My third goal was to have longevity. It's been 13 years since my first album release."
Making lists is something that Ciara does regularly to help her realize her dreams. "I'm a big believer in writing down what you want in general," she explained to Essence. "I'm a believer in seeing it, speaking it, and writing it down. There's something about the power of the tongue and the mind and you're actually affirming it by writing it down."
Ciara regrets missing out on the college experience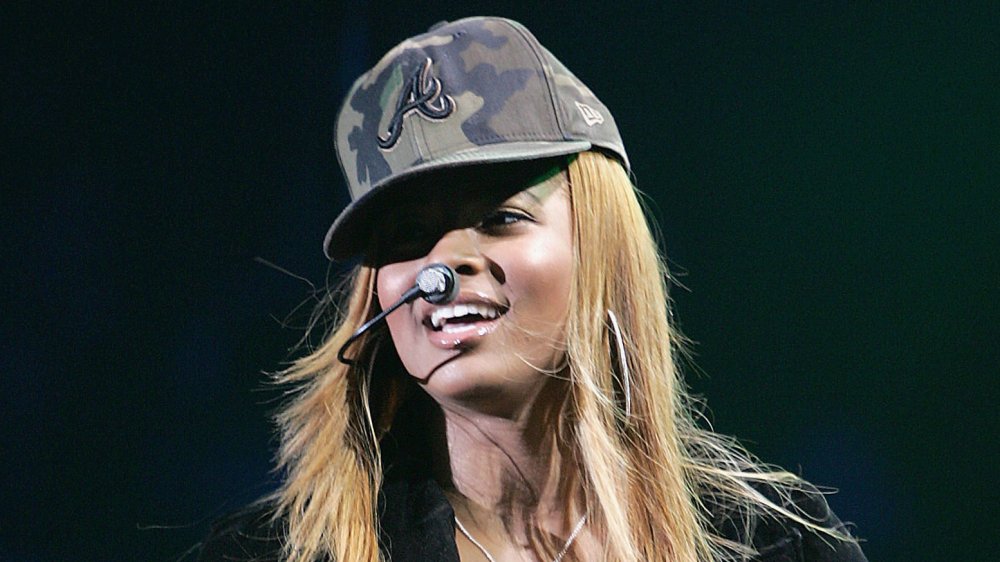 Frank Micelotta/Getty Images
Since Ciara began her music career while she was still a teenager, she didn't have time to pursue higher education and sometimes regrets that she missed out on the college experience. "Yes, I would always dream about it," she told AJC. "I've been able to live vicariously through my sister-in-law, Anna Wilson, who goes to Stanford. I was there with her the first day she was on campus, and it was fun helping set up her dorm. When the opportunity came along, I jumped right in."
That doesn't mean she's abandoned higher education altogether, though. In 2019, Ciara took a business course through the Harvard Business Executive Education Program. "It was a short course, but it will have a long-lasting impact on my life," she continued. "I wanted to have that tacit experience of attending Harvard while learning how to run my business the most effective way. It was imperative to have that experience and commit to it."
Her breakup with Future made her reassess her life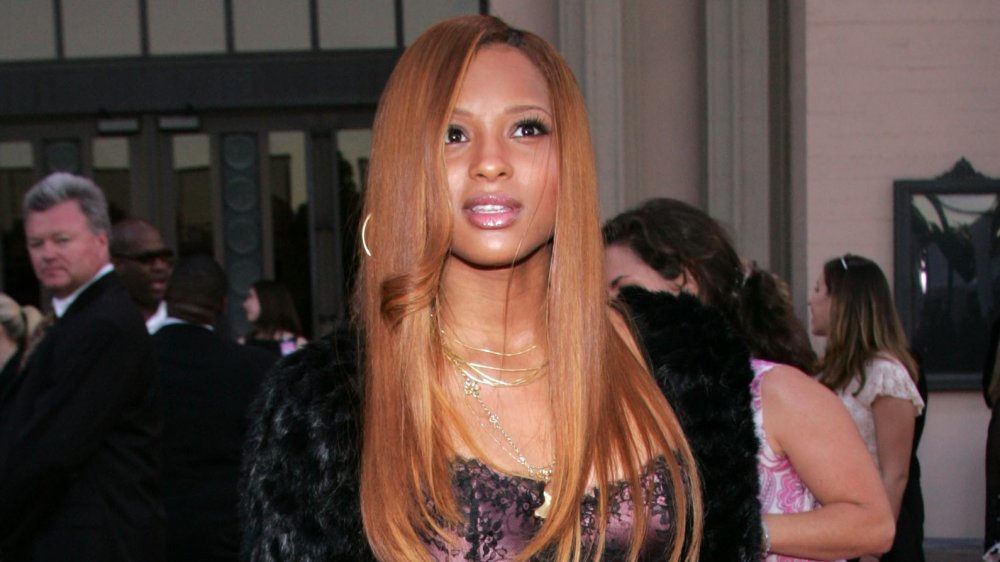 Carlo Allegri/Getty Images
Ciara was once in a relationship with the rapper, Future. Together, they share one child, who's also named Future. However, the couple split in 2016, sending Ciara into a spiral that would end up being a turning point in her life. Instead of wallowing in her heartbreak, Ciara decided to focus on raising her child and "getting myself right."
She explained to InStyle, "If you want to get somewhere in life, you've got to have a compass. You've got to know where you really want to get to. And my heart, soul, spirit, and mind just desired to be loved. To be truly loved the right way. I knew I didn't want to cry tears of hurt anymore. I didn't want to keep going around in circles."
Ciara slowly healed from the relationship, and threw herself into living life on her own terms.  
Ciara always wanted to have kids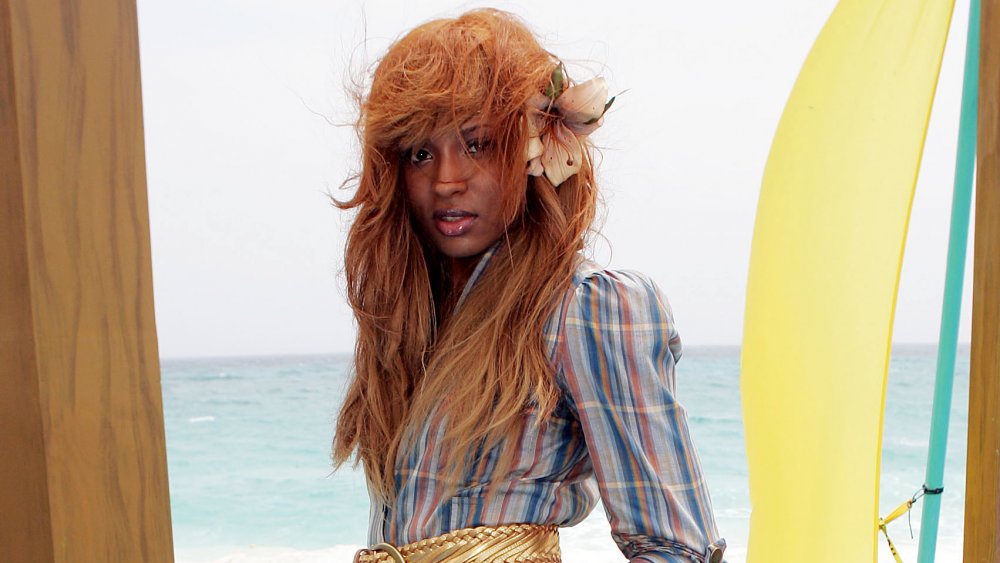 Scott Gries/Getty Images
Having kids has been a transformative experience for Ciara. "It's changed me for the better," she told W magazine. "It's made me not sweat the small stuff. I think [being a mom] gives you more compassion in life, and more love in your heart." The singer added, "I have to say, I do love giving love but I want to give more. There's nothing sweeter than putting a smile on your kid's face; there's nothing sweeter than putting a smile on another kid's face."
While Ciara already has two children as of this writing (in addition to the son she shares with Future, she has a daughter with hubby Russell Wilson), she wants to add to the family. "I want to have as many kids as I can," Ciara told InStyle in 2019. "My kids keep me young. They keep me active. They give me purpose. They just make it all make sense."
She fell in love with her husband at first sight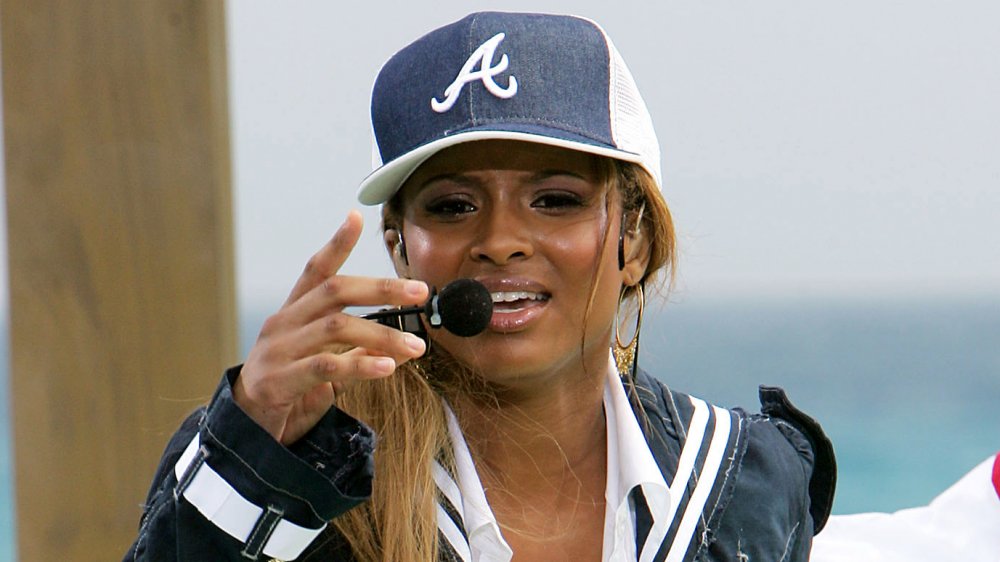 Scott Gries/Getty Images
After her relationship with Future ended, Ciara found love again with NFL player Russell Wilson — after writing another list. Ciara told Essence that, before she met Wilson, she wrote down a list of qualities she wanted in a partner. "I didn't know I was going to meet my husband when I did," she said. "And that was really a blessing and I believe it was God's timing."
The couple went on their first date in March 2015, and knew right away that they were meant to be together. "We both knew," Ciara told InStyle. "We both had that light-bulb moment." They were married the following summer. 
More than three years after that first date, Ciara told Wonderland Magazine (via People) that they were still going strong. "I do feel that I'm a better woman because of him," she said. "Obviously I have my own vision for myself, but my husband definitely makes me better and that's what marriage is about. You both make each other better."
Ciara started her own label because she was tired of sexism in the music industry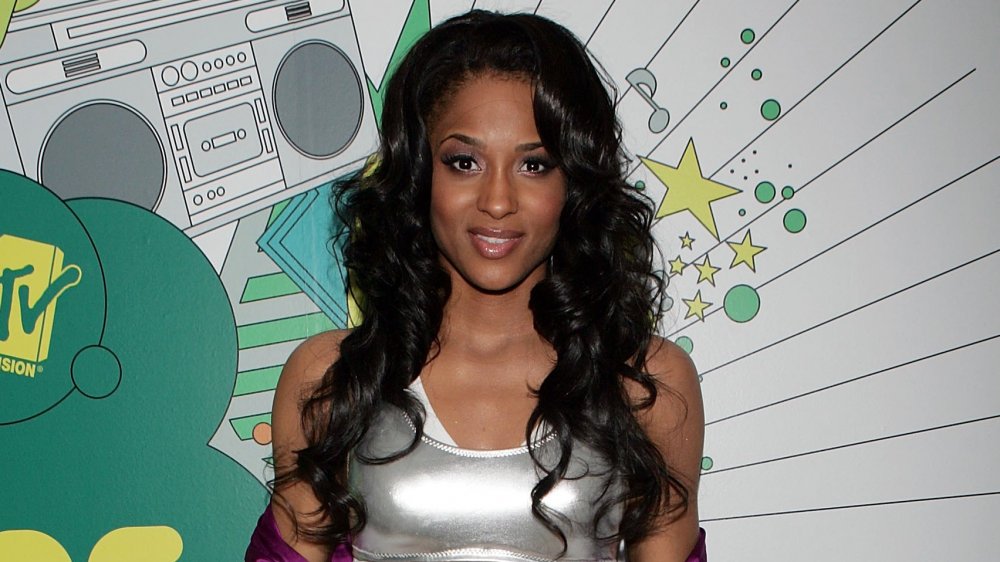 Scott Gries/Getty Images
In 2019, Ciara started her own label. While this might seem like a natural move for an established performer, especially one like Ciara who likes to keep as much control over her career as possible, the R&B songstress didn't just start a label to cut out the middleman: she was tired of the way the music industry marginalizes women.
Ciara explained to InStyle that she was done with the industry's bureaucracy and gender inequity. Indeed, as the outlet reported that, according to global think tank USC Annenberg Inclusion Initiative, just 17 percent of recording artists were female in 2017. Meanwhile, only two percent of music producers were women, along with 12 percent of songwriters, and from 2013 to 2018, 90 percent of people nominated for Grammy Awards were men. 
The label is a part of Ciara's company, Beauty Marks Entertainment (BME). Through her label and BME, Ciara isn't just taking ownership of her own career, but is also proving that women have what it takes to succeed in all areas of the music industry.
This singer wants to empower the next generation of women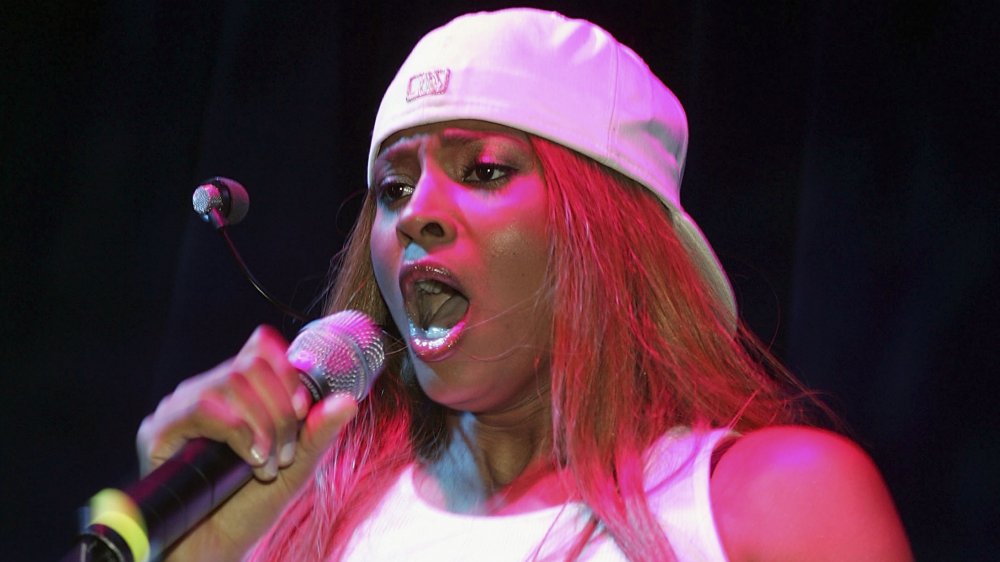 Frazer Harrison/Getty Images
Ciara hasn't just been reclaiming her power for herself. She also wants to empower the next generation of women to live their best lives. In 2016, she spoke to E! News about her work with I Am That Girl for Women's Equality Day. "I kind of think about myself when I was younger, and there are times when maybe I wish I would've had a voice of wisdom to talk to me," Ciara said, before adding, "So days like this when we get together with I Am That Girl and we're able to talk to the young girls around the world, from all different places, it's really important to be able to share your wisdom to help them in their lives too."
She's also raising her daughter to be a feminist, telling Allure, "I definitely don't want for her to think that looks are the way that you get into things. You wanna be the girl that has brains, the girl that has something to talk about, and the girl with soul, with character, heart, passion, that really wants to do great things in this world."
Ciara is a private person but started to open up because of social media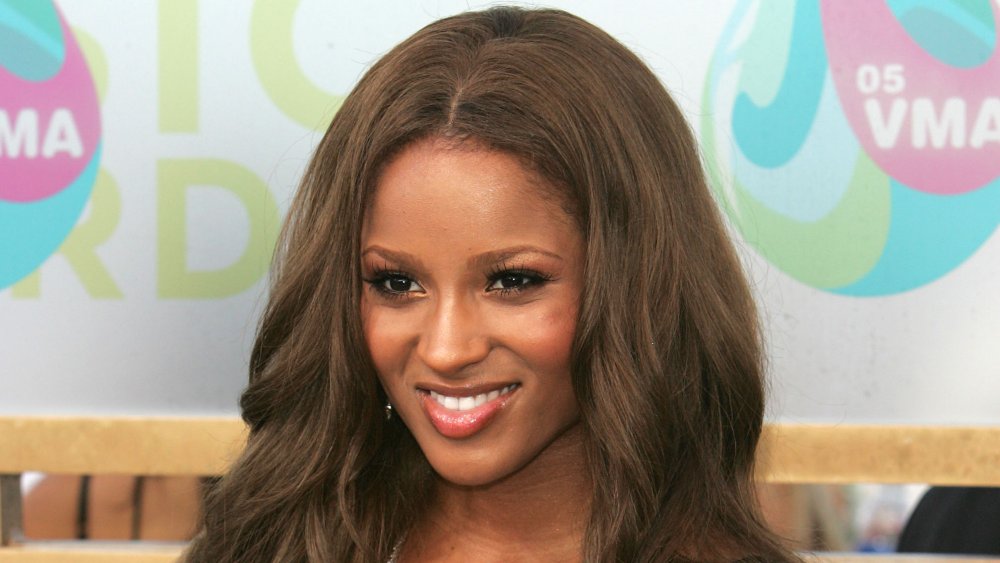 Peter Kramer/Getty Images
Ciara may live her life in the public eye, but she likes to keep the details of her life as private as possible. Since her career began, she has been careful about controlling her image. While social media has helped her emerge from her shell a little bit, the singer is still careful about how she uses it.
"You can either allow social media to be helpful for you or it can be harmful," Ciara told Time. "I like to let it be helpful. It allows me to have instantaneous interactions with my fans — you didn't have that luxury before." She added, "It is cool when you put something up on Instagram and get the response right then instead of waiting to see what the world thinks tomorrow. I like how it allows me — a person who used to always be so private — the opportunity to grow and push myself. Sometimes sharing a photo is really O.K. because you never know how it can inspire someone. Or writing a tweet of what your thoughts are — you can show people you feel what they feel."
She balances her work and her home life with 'organized chaos'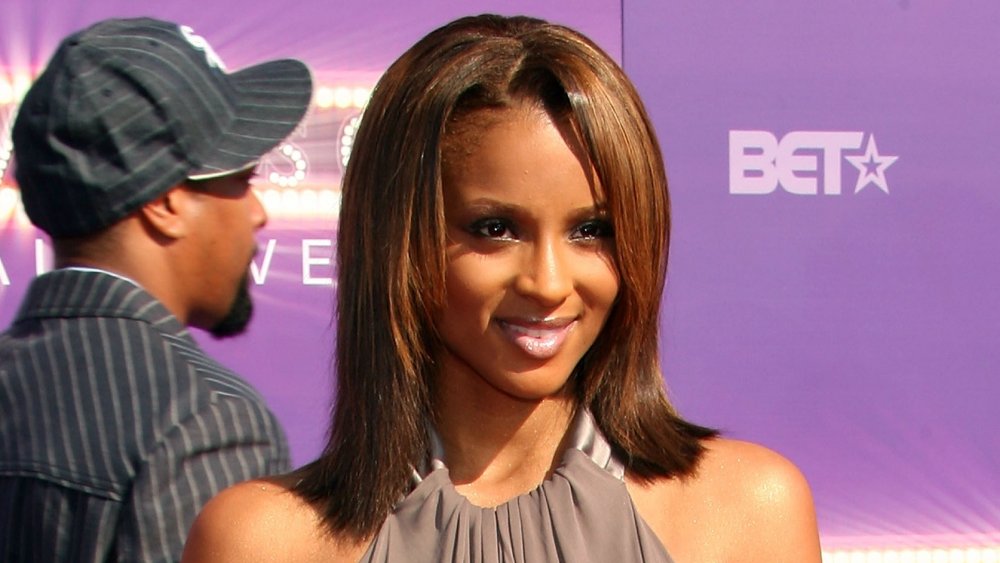 Frederick M. Brown/Getty Images
With two kids, a husband, a successful career, and now her own business, Ciara has had a lot under her plate. While managing everything has been no easy feat, but Ciara hasn't necessarily been striving for perfection. Instead, the singer's just been keeping things together the best she can, with she and her husband following what they've called "organized chaos."
In addition to spending as much time with her kids as she can, Ciara has also made sure that they live as regular a life as is possible when your mom is an internationally renowned recording artist. "I feel unbalanced if I'm not around them for a decent amount of time and I can't function to the best of my ability," she told InStyle, adding that she won't pose for photos or do so much as sign an autograph when her kids are around. Ciara added, "I want that time to be as normal as possible for them."
Ciara transformed her body through better eating habits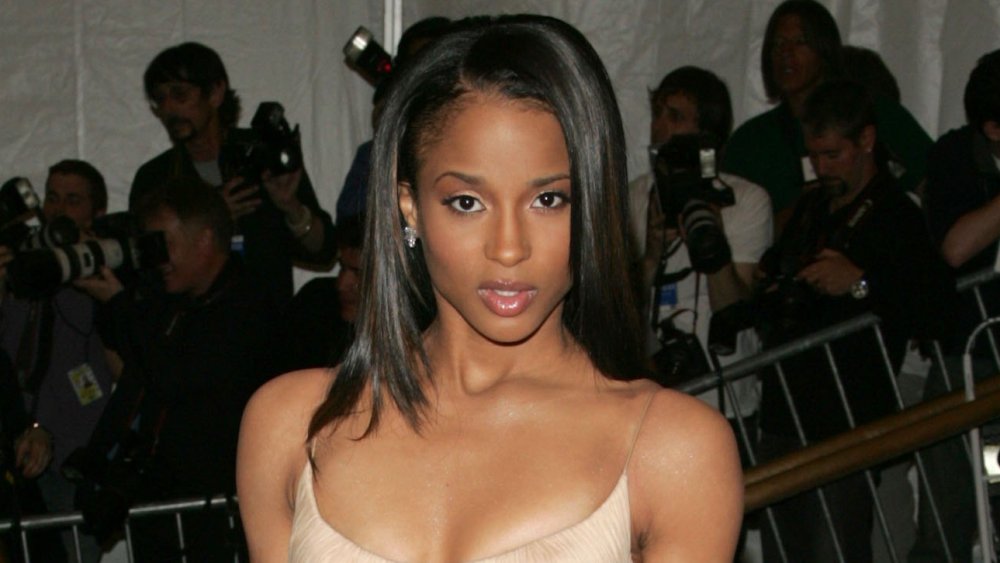 Peter Kramer/Getty Images
Ciara has always been gorgeous, but it wasn't until after she had already made it that she started looking after her health. After her career got started, she began focusing on eating healthier. "When I first started in my career, I weighed 20 lbs. more than I weigh now," Ciara told People. "That was the first time I got introduced to eating five small meals a day to impact my workout."
Noting that this is the secret to her slim figure, the singer explained, "When you're eating small meals, your body starts to function like a well-oiled machine. You're using the restroom regularly so your body is really on clock." Ciara also makes sure to drink plenty of water, saying, "I literally drink a gallon and a half a day." She added, "It's amazing how you can work out hard all day, but if you don't eat right you won't see the results you want to see and if you don't drink that water you won't get the results as fast as you want to get them."
This R&B star plans to write a book one day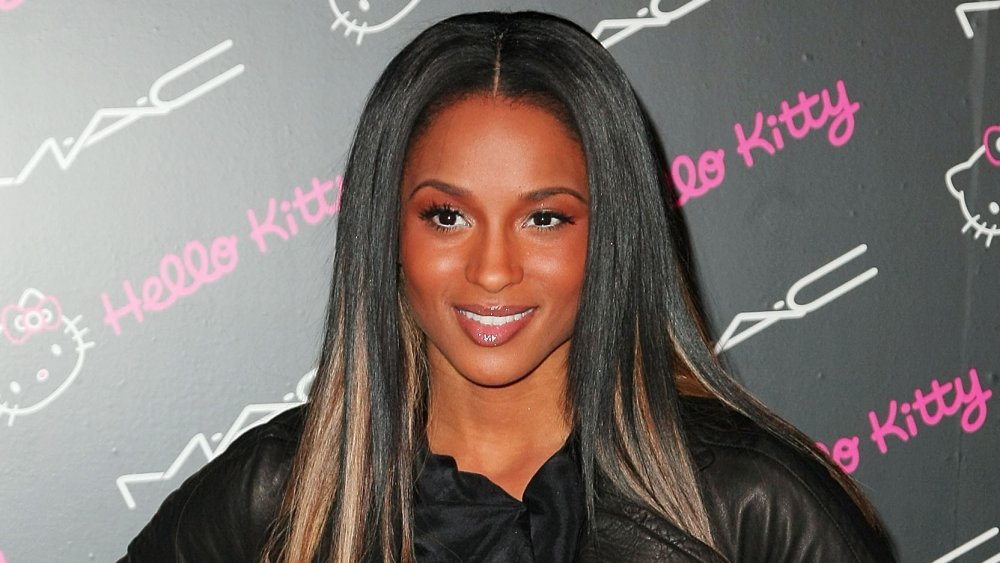 Andrew H. Walker/Getty Images
Between her music career, her family, and running her own business, Ciara has certainly accomplished a lot for one lifetime. She's just getting started, though. With no plans to stop any time soon, the multi-talent hopes to one day add another thing to her already impressive resume: she wants to become an author at some point in the future, drawing on her own experiences for inspiration.
"I definitely plan to write a book one day," Ciara told Good Morning America. "I really believe that a lot of what I've gone through in life is for a reason. I'm sure I'll have more challenges along the way; hopefully different challenges than some of the ones I've experienced before. I believe that all that we go through — the good and the bad — it all happens for a reason to make us wiser, to make us tougher, to make us stronger."
Ciara won't stop until she's a billionaire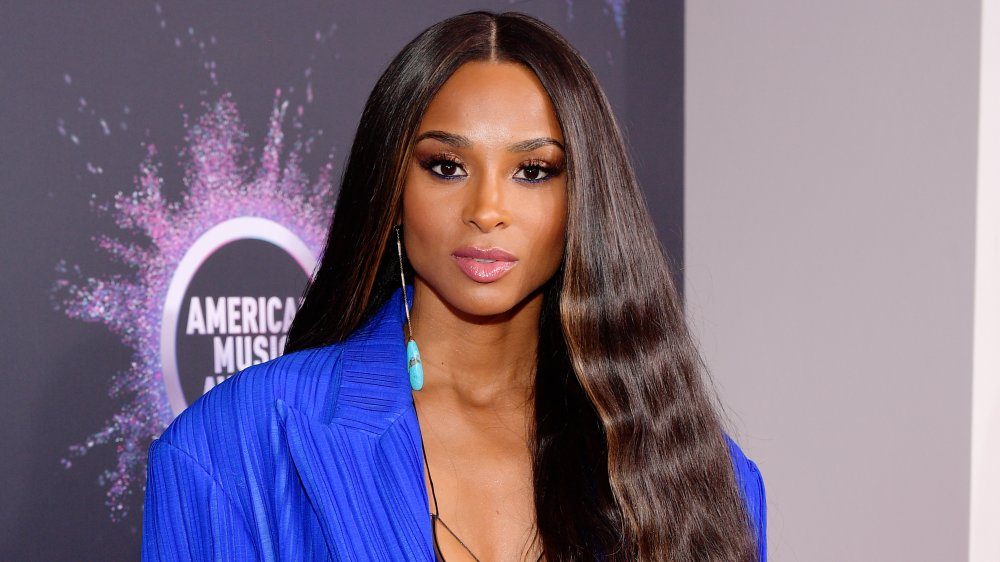 Matt Winkelmeyer/Getty Images
Ciara may already be rich and famous, but she's determined to keep going. With a reported net worth of $20 million, she believes that with even more money, she can maximize her impact. "I want to be a billionaire," Ciara explained to Cosmopolitan. "The more resources, the more you can do."
No matter how much money she has, though, family will always come first for Ciara. "But I think my greatest accomplishment 10 years from now is that I would have a successful life as it pertains to my marriage and being a mom," she added. "It's cool to want to do all these creative things, but it's no good to gain the world if you lose your soul."
Already working to change the world through philanthropy, Ciara and her husband run the Why Not You Foundation, which, according to the foundation's website, "Is dedicated to creating real and lasting change in the world by motivating, empowering and preparing today's youth to be tomorrow's leaders."