Where Does Christina Anstead Live And How Big Is Her House?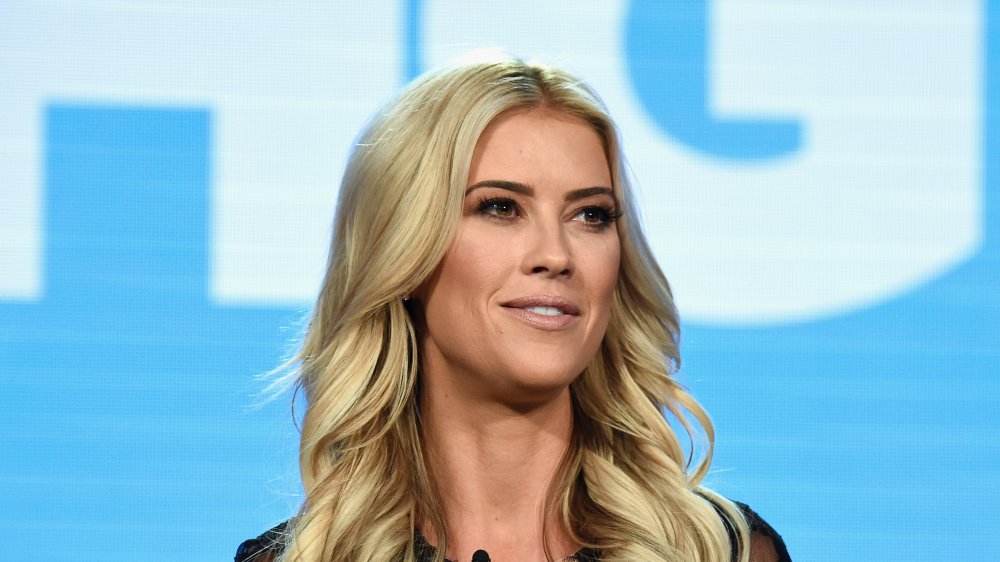 Amanda Edwards/Getty Images
Christina Anstead is a design expert with impeccable taste, consistently making homeowners' dreams come true on HGTV shows Flip or Flop and her own spin-off, Christina on The Coast. Given her considerable expertise in the field, it makes sense Anstead's own home must be the dreamiest yet.
She recently opened her doors for HGTV magazine to show off what all those years working on making other people's houses amazing has taught her (via House Beautiful). Suffice it to say, the reality star's own place is even more stunning than anything featured on either of her hit shows, which is really saying something. Thanks to this reveal, Anstead's home is no longer a mystery.
Christina Anstead's home is a Californian paradise
Anstead's gorgeously modern and bohemian four-bedroom, three-bath farmhouse is located in picturesque Newport, California (via HGTV). Anstead lives with her husband, Ant, and their combined family of five kids, so space is paramount — thankfully, they've got almost 5,000 square feet of space to live in (via The Orange County Register). As the Christina on The Coast star explained to HGTV, she knew exactly what she wanted while house-hunting. "Single level, preferably farmhouse style, and I've always loved a black and white home," she said. 
The sizable property encompasses a large living room, which acts as the home base for the greater Anstead family and boasts a gorgeous view of the backyard pool, and a center-piece sectional sofa the designer had made for a previous home and carried over, while the master bedroom cleverly encompasses the couple's bohemian and industrial styles.
There are plenty of personal touches in Christina Anstead's home
Their steel bed frame and light fixture were both designed and handmade by Anstead's husband, too, adding a personal touch. "We saw a similar light at a store, and I commented that it was cool, and the next thing I knew, Ant was building it," Anstead remarked. His DIY efforts also feature in the kitchen by way of a metal and glass wine cabinet capable of holding 180 (or so) bottles.
Most of the property was walk-in ready, but a lot of renovation work had to be done on the backyard, which the Ansteads were more than happy to assist with, as fans of Christina on The Coast can attest. Of her popular spin-off show, the reality star explained to Multichannel, "It's much more personal working directly with home owners designing their dream space as opposed to working on projects with quick turnarounds that need to appeal to the masses."