Everything We Know About The ACE Family's Wedding
Fans were shocked when The ACE Family recently revealed that they are expecting a third child and that they have secretly been married for years. "I wanted to keep you to myself for as long as I could and now after all these months of privately enjoying some time with our family, I am filled with so much joy to share you with the world," Catherine Paiz wrote in an Instagram post on January 2, revealing her baby bump. "You were the missing puzzle piece, I can't wait to meet you son."
That same day, Catherine revealed that she and Austin were secretly married and had wanted to keep it to themselves for a while. "Although we have publicly shared some special moments throughout the years... our marriage was not one of them," she wrote in a tweet. "We got married a couple years ago in private in our backyard."
Since the news broke, the McBrooms have become more open about their private wedding ceremony.
Not even Catherine Paiz and Austin McBroom's parents were invited to the wedding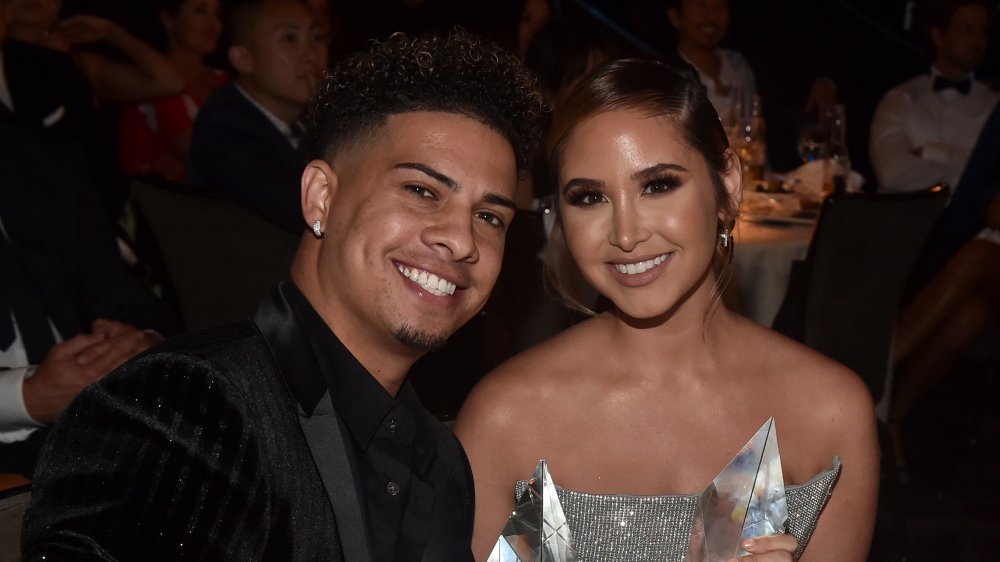 Alberto E. Rodriguez/Getty Images
The couple revealed in a YouTube video uploaded on January 18 that they were actually married in 2017. "The one thing I do want to say is, we never said we weren't married, we just didn't say that we were," said Catherine. "I just want to say our parents were not there, our family was not there. It was really just us, like a personal, private experience. We did it in our backyard, I did it with flip flops and a T-shirt." Austin recalled, "I think I was in flip flops, too."
While their parents weren't there, Austin's grandmother and Catherine's brother were in attendance as the witnesses. "It was a special moment for us at that time, for many reasons," said Austin of the low-key ceremony.
The McBrooms are still planning on having a big wedding
The couple revealed that they chose to get married in the private backyard ceremony because they wanted to tie the knot but weren't ready to have a lavish ceremony. "We didn't feel the need to have to go to Vegas or have a wedding that day because the way we do things, the way I like to do things is very big and we weren't necessarily ready to have a massive wedding," said Austin.
The couple do, however, plan to do it up big in the near future, with their family and friends in attendance. "That's what we're looking forward to is the ceremony," said Catherine. "Scratch the actual marriage, I'm looking to have that special day. I'm looking to have pictures to look back on and give to our grandkids and their kids and their kids."