Mistakes You're Making With Your Face Powder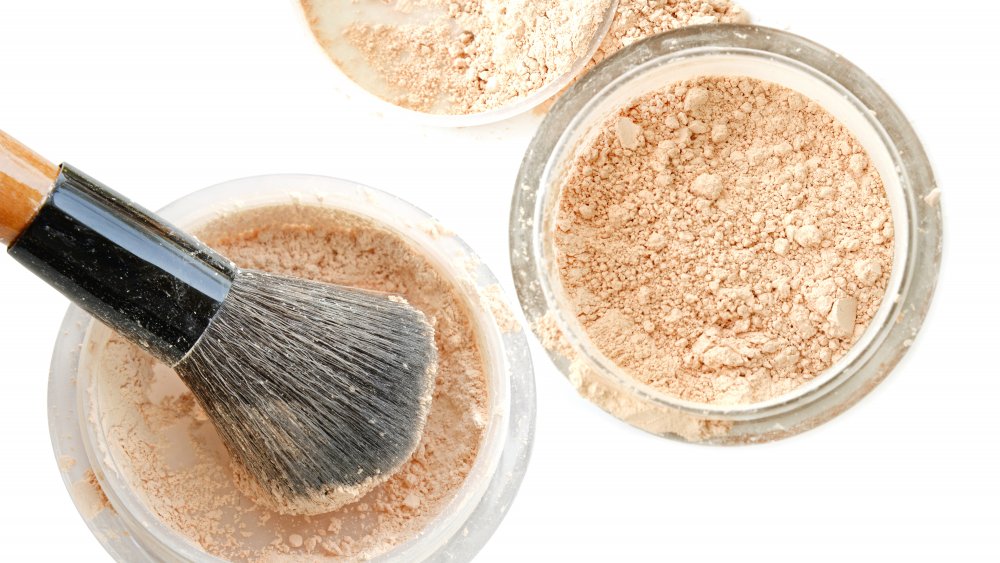 Shutterstock
There's nothing worse than cakey-looking makeup. And most of the time the reason for it is simple — you've applied your face powder incorrectly. According to celebrity makeup artist Beau Nelson, many people are confused about the different types of face powder and what they actually do, meaning they don't always put it on properly, let alone use the product that's best for their skin type.
The first mistake you're making with powder is reaching for the wrong kind, which can lead to that dreaded cakey look. Face powders are split into three categories: loose setting powders, pressed powders, and mineral powders. "When it comes to loose setting powders, they come in two forms: translucent and colored," Nelson explained to Allure. "Colored works to correct tone, brighten the face, and correct redness. Translucent powders are probably the safest bet since they don't change the color of the foundation and don't add coverage." Pressed powders, on the other hand, "add slightly more coverage than loose ones because they contain binders." Mineral powders are an alternative to foundation. "I don't generally recommend covering foundation with mineral powders unless you're going for a full-coverage look, since it tends to cake up when applied over foundation," he said.
Ways your applying your powder wrong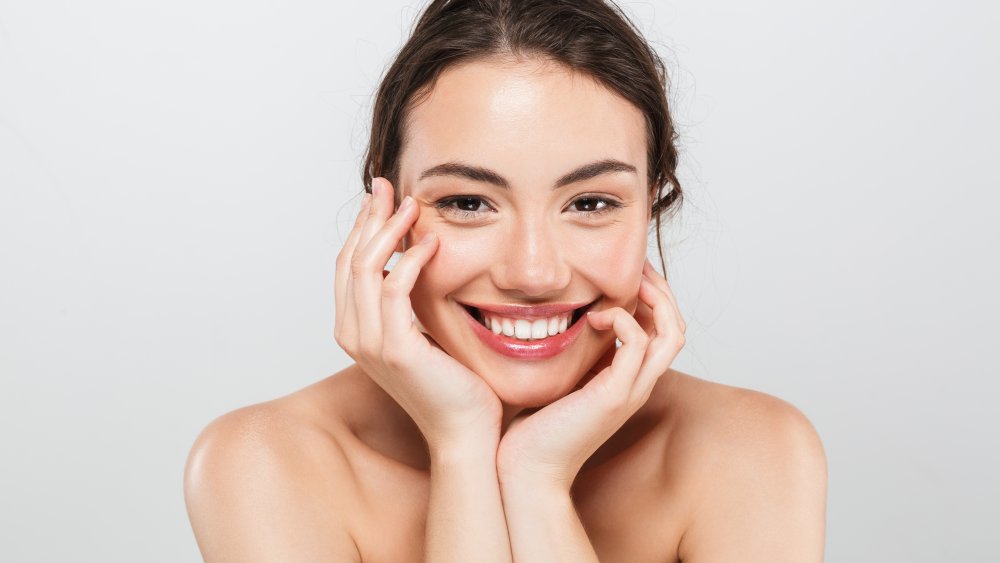 Shutterstock
Another mistake you're probably making with powder is using the wrong kind for your particular skin type and coloring. Opt for a color slightly lighter than your natural skin tone, Lijha Stewart, Make Up For Ever's Director of Artistry and Education, told Seventeen. "This is because when powder touches oil, it oxidizes," she explained. "Then the powder will possibly get more peachy or brown, depending on the shade." 
In terms of powder application, you might be doing that wrong, too. It's important to use the right, clean makeup tools, Stewart continued, warning that sponges should only ever be used if you want full coverage. Sarah Lucero, global executive director of creative artistry at Stila, told SELF that it all comes down to where you actually put the powder. "I like to apply [the powder] in an upside down 'v' shape, focusing on the sides of the nose, mouth, chin, and forehead, by pressing and rolling a powder brush over the areas," Lucero revealed. In other words, you should be aiming for areas that are prone to oiliness and avoiding your hairline.