The Reason Kate Middleton Felt 'So Isolated' After She Had Prince George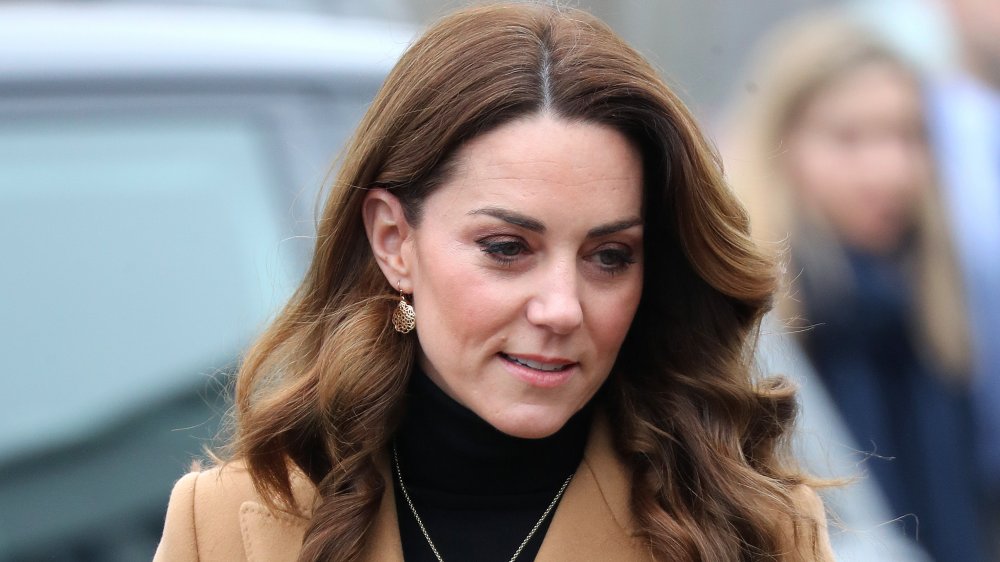 Chris Jackson/Getty Images
Whether you're a royal or a commoner, being a mom is hard. Sure, royals get extra help like nannies and plenty of godparents (baby Archie has at least three), but they also have to deal with being scrutinized by the media.
Kate Middleton certainly felt the pressure of becoming a new mom. Not only was the birth of her first child, Prince George, highly publicized, but there was also the added stress of knowing she was raising the future British monarch. Making things even harder on the new mom was that her husband, Prince William, was in the Royal Air Force at the time, and had to work overnight shifts. Prince William also had to spend periods of time away from home to fulfill his duties. The couple were living in Wales then, and were far from their family and friends.
All of this took a toll on Middleton.
Kate Middleton felt cut off from family when Prince George was a baby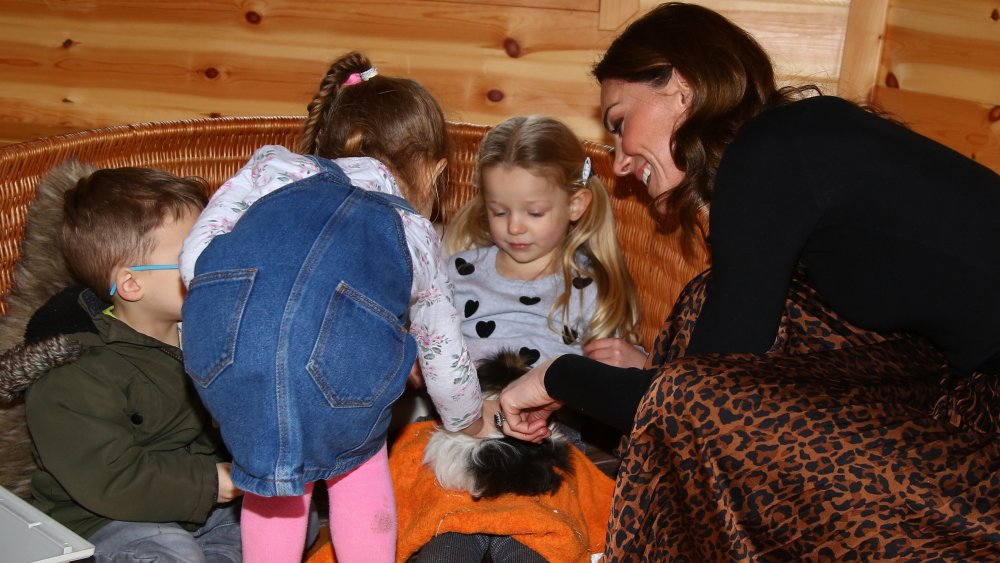 Wpa Pool/Getty Images
Middleton recently traveled to Wales, where she spoke to workers at the Ely and Careau Children's Centre in Cardiff on January 22. The center is both a kindergarten and a place where parents can get support. Middleton spoke of what it was like when she was living in Wales, just after she'd had Prince George. "It's nice to be back in Wales," said the royal (via People). "I was chatting to some of the mums. It was the first year and I'd just had George — William was still working with search and rescue — and we came up here and I had a tiny, tiny baby in the middle of Anglesey."
Middleton revealed that life as a new mother was quite lonely for her. "It was so isolated, so cut off," she said. "I didn't have any family around, and he was doing night shifts. So... if only I had had a center like this."
Middleton also spent some time talking to the children in the center. "She was really lovely, interested in the children," said a teacher at the center, Rachel Fulthorpe. "She got down to their level to speak to them in an age appropriate way. She was really friendly."