Creative Date Ideas For Married Couples In 2020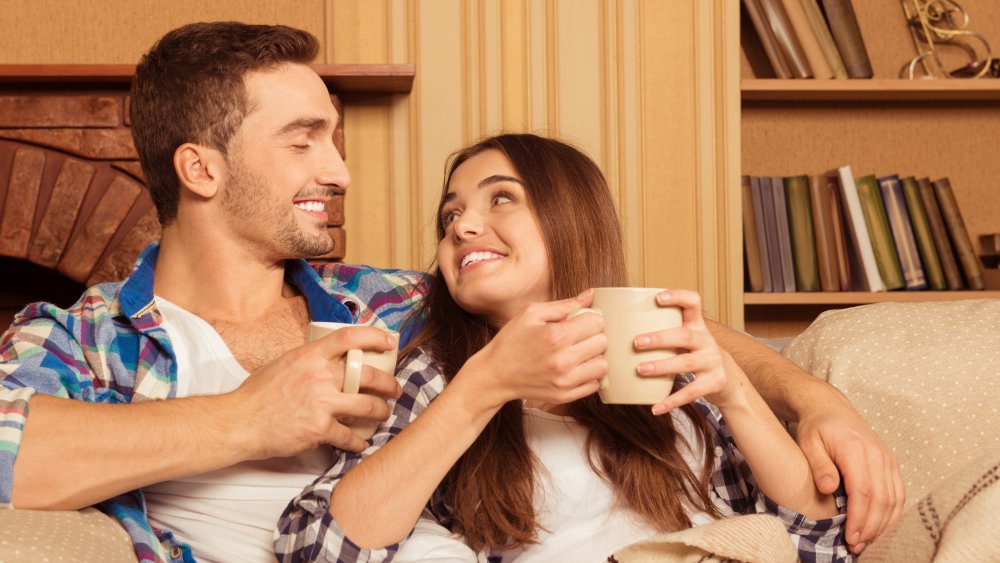 Shutterstock
We get it. Married life is hectic. Trying to eke out significant amounts of time between two busy schedules is a challenge, and we're not even thinking about what happens when children are involved. But date nights are important too... probably even more so when you're married than when you're dating.
In "Time for Each Other: Work and Family Constraints Among Couples," researchers identified both work and family as "greedy" institutions which are often in conflict, because both had high demands and demanded big time commitments. Because of this, it was even more important for couples to make time to spend with each other. The study found that individuals are happier and experience less stress when they spend time with their spouses than when they are apart, and that together-time is critical for marital well-being.
Here are some fun ways to keep your 2020 date nights fresh.
Turn your brainstorming into a date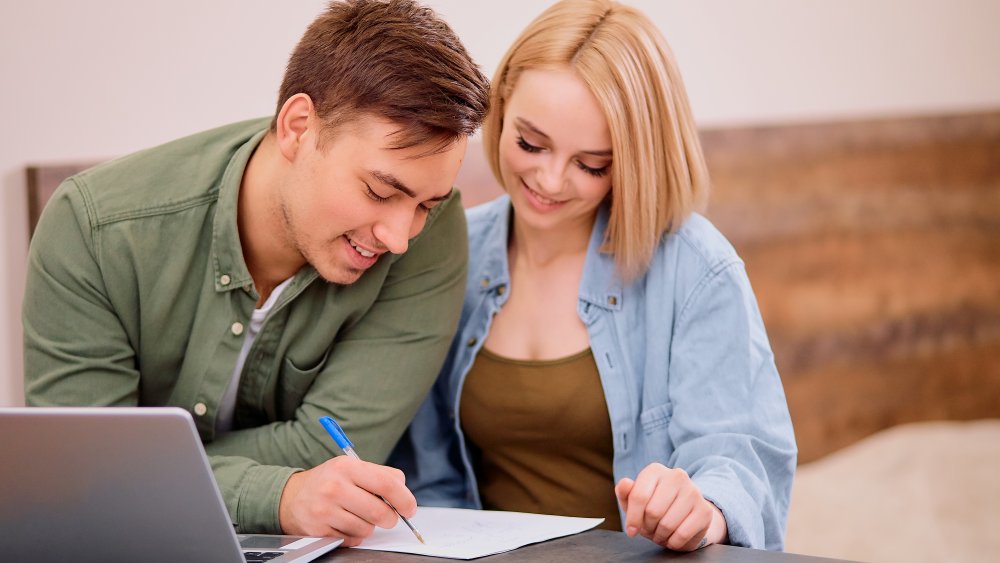 Shutterstock
Because time is limited, Elite Daily suggests you may want to turn your planning session into a date night in, and spend the night talking about the wonderful things you want to do together this year. Whether it's hitting the movies, going to a fancy restaurant, or cooking up a massive meal at home, just jot down your ideas and mix them all up in a container. Then leave them for the next time you've got time and let fate decide what the evening or the weekend might have in store. And if you spice up your brainstorming session with drinks and canapés... who knows where the session might lead?
Have a wine and cheese night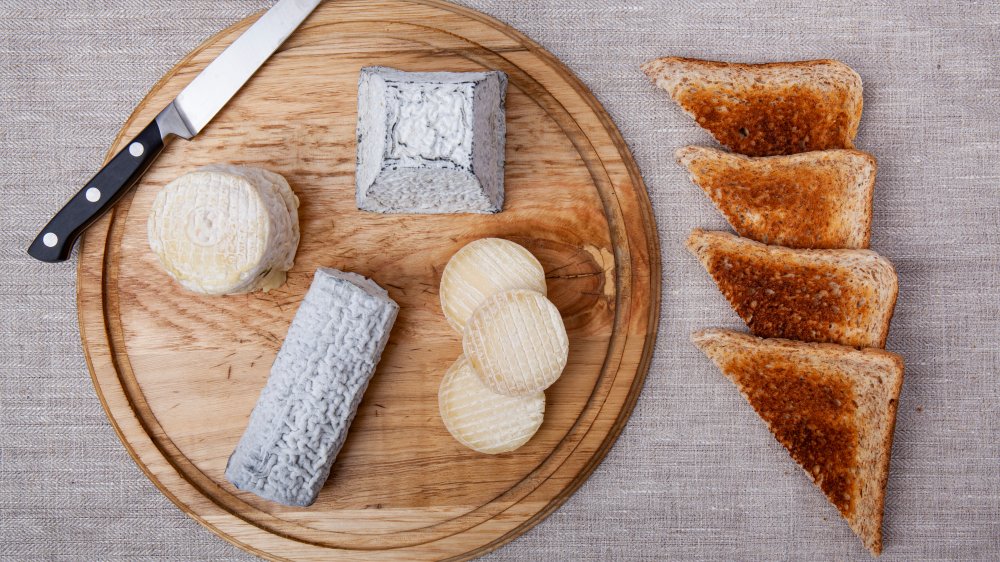 Shutterstock
If there are no sitters to spare and you're all set to spend the night at home, you may want to consider doing a supply run before you get home, and host a wine and cheese night à deux. While there is no right or wrong way to set up a cheese board, Food Network has a few suggestions that will help you turn your DIY selection into something that's restaurant-worthy. The pros suggest building your board around a specific theme (U.S. cheeses? French cheeses?) or selecting cheeses which are made with different textures (a soft cheese like Brie and Camembert, and a nice blue). Also, remember not to crowd your platter, and serve plain-flavored bread or neutral-flavored crackers.
Indulge in friendly competition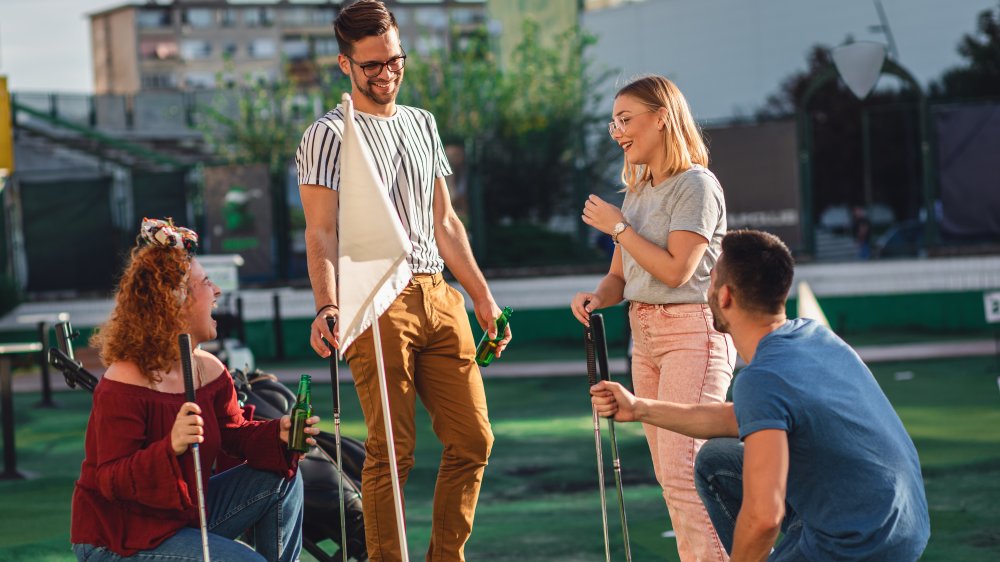 Shutterstock
If it's been a while since either of you have worked out or competed against each other, now may be the time to do it. Mini golf isn't just a classic first date option, it's a great any-date option. We Love Dates says the atmosphere, complete with 3-foot windmills and wacky water traps not only brings out your respective competitive spirits, the game is also likely to raise a few laughs. (Plus, mini golf also makes a great group date idea if you're hanging with other couples).
If golf's not your thing (and if plans went awry and you've got the kiddies with you), you might want to head over to the arcade and spend a bit of time reliving your childhood dreams by playing old classics like basketball or skee ball. Who knows — you may even end up with the prizes you and your partner always wanted but never had the skill sets needed to win until now.
Host a group date night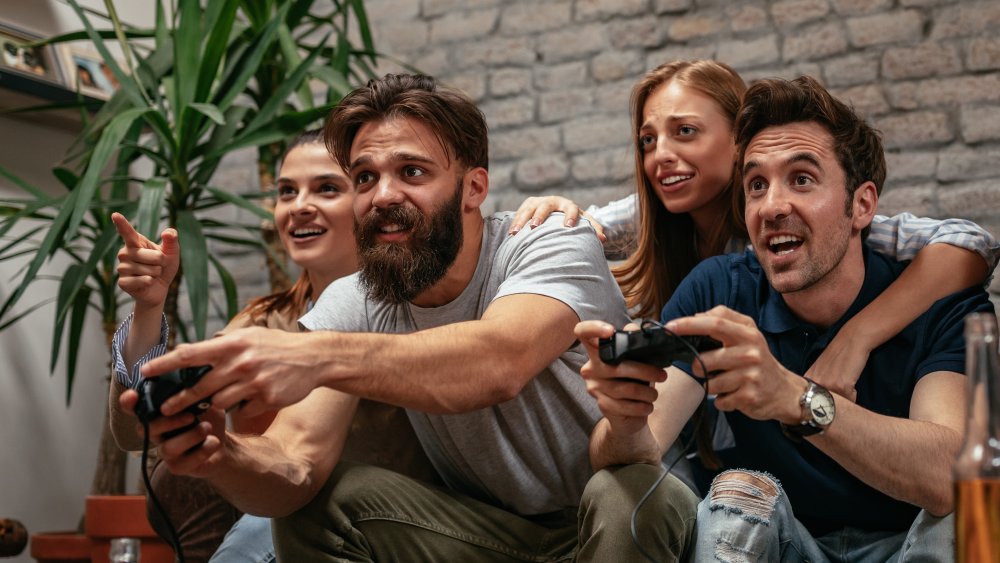 Shutterstock
Date nights don't have to involve just the two of you. If you haven't seen other friends in a while, it may be a good time to host a group date night at home. Just remember that some games work well in small groups (video games, word games, board games, and card games), others are best when there are six people or more (did we hear anyone say Charades?). HGTV suggests serving small bites that you and your guests can snack on as you play. If your couch isn't as roomy as you'd like it to be, don't be afraid to use floor space as additional seating.