Here's What You Can Substitute For Primer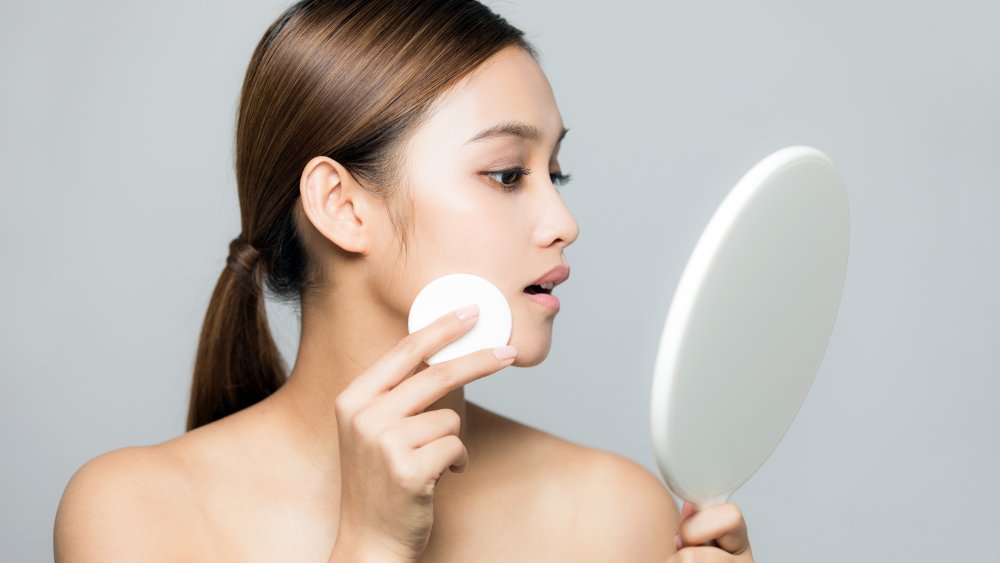 Shutterstock
Primer provides the perfect foundation for your makeup. As dermatologist Amy Forman Taub, MD told SELF, "Primer creates a protective barrier over the skin, as well as seals in and protects any treatment products used during your daily skincare regimen." It keeps makeup in place and many experts believe it is an absolute beauty routine necessity. So what are you supposed to do when you run out of primer unexpectedly? Look for the next best thing that's laying around the house, of course. 
Marie Claire lists chafing gel, laxatives, and yeast infection cream as makeup primer alternatives, but it's Nivea's Sensitive Post Shave Balm that's been getting the most attention. Beauty editors at publications such as the Daily Mail, BuzzFeed, Hello Giggles, and Mamamia have all raved about the men's product that was originally designed to moisturize skin after shaving. It has even been reported by Seventeen that Kylie Jenner is a fan, going as far as sharing her love for the product on her Snapchat in 2016.
Aloe vera gel can be used as a primer substitute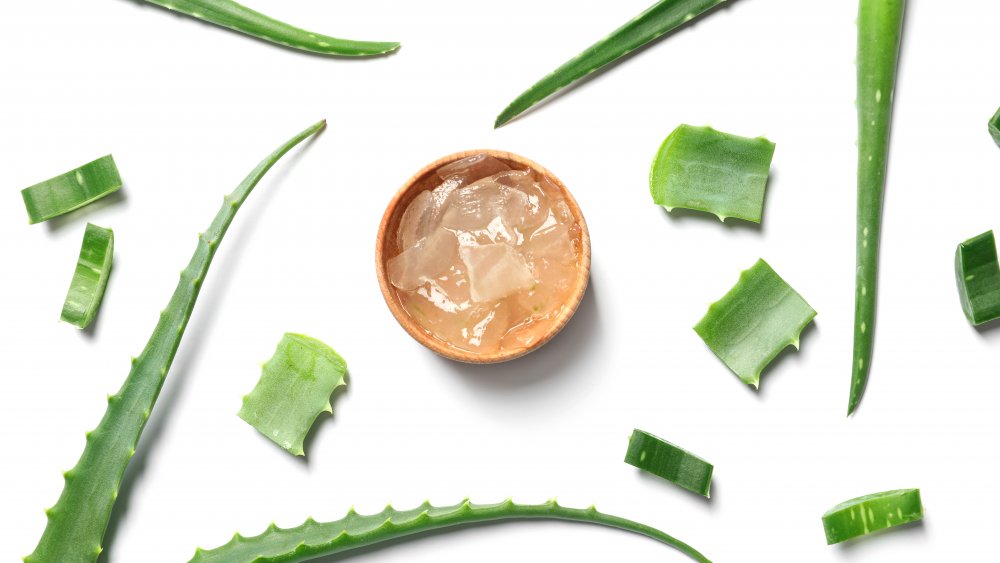 Shutterstock
Makeup artist Tanya Chavez, on the other hand, believes there's another great alternative to primer. "Aloe vera gel makes a great primer substitute," Chavez told Teen Vogue. "It helps to hydrate and smooth the surface of the skin and minimize pores!" 
But ultimately, it comes down to your skin type.
"I think a lot of people don't realize that certain primers do specific things. It's about evaluating what issues you have with your skin and then finding primers that address them," makeup artist Allan Avendaño told Allure. While there may be various substitutes, if it's not right for your skin, it's not going to provide you with many any of the usual benefits that come with a more traditional makeup primer.