The Biggest Flop In Flip Or Flop History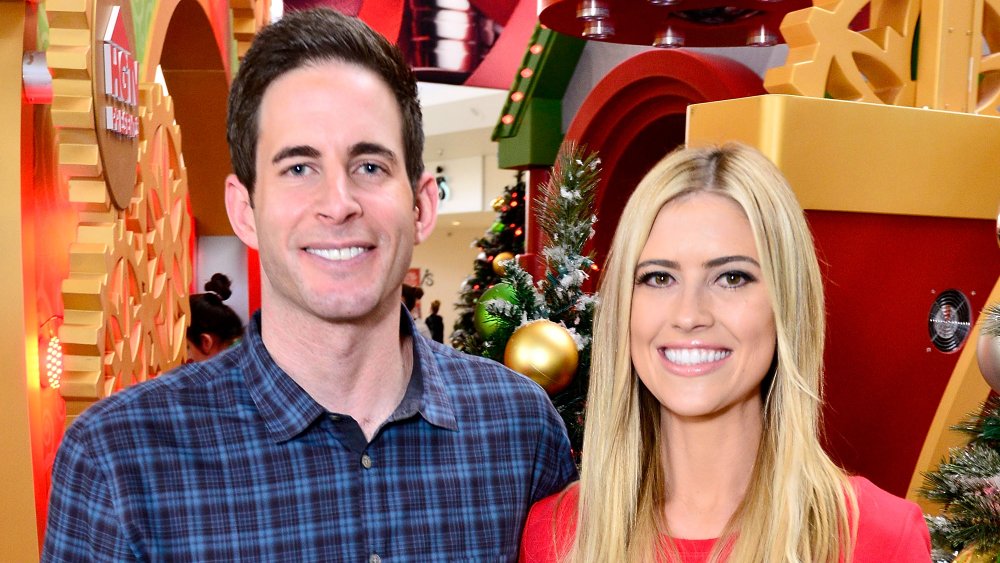 Jerod Harris/Getty Images
House flipping is an artform. Or, at least, Flip or Flop hosts Christina Anstead and Tarek El Moussa certainly make it seem that way. Over the course of seven seasons, they've turned seemingly hopeless properties into masterpieces before selling them for big bucks. The biggest "flip" in Flip or Flop history will surely be bested in the coming years, but suffice it to say, these two know their stuff.
After divorcing in 2016, they've continued to work together thanks to their irrepressible on-screen chemistry and natural rapport as colleagues. They make a great team but they haven't always come out on top. There was one particular house that was most definitely a "flop," even if, comparatively speaking, the profits still weren't something regular folk would sneeze at.
Flip or Flop's biggest flop was still profitable
Season 2 featured Tarek and Christina descending upon a property in Garden Grove, Calif., which turned out to be a lot bigger of a job than they initially thought. Appropriately entitled "Dirty, Dated and Undesired," the episode highlighted a house that looked as though it was just in need of some minor exterior work. After finding it up for auction online, Tarek and Christina got sucked in, believing they'd nabbed a bargain based on neighborhood comparisons. They soon found themselves in a bizarre auction situation, and with more issues to contend with than they realized once the work actually began. All things considered, they still made a profit of $90,000, but that figure is the lowest in the show's run thus far.
The upcoming season will follow the beloved hosts as they navigate their post-divorce working relationship, with El Moussa telling ET late last year, "Life's tough and I just had to suck it up," in relation to the initial awkwardness of working so closely with Anstead. However, the HGTV star also acknowledged, "It was a job and it was very difficult to do and I'm glad I pulled it off." 
As El Moussa sees it, continuing with Flip or Flop is a no-brainer, saying, "My biggest thing was always thinking about my kids and what's best for them and what's important for them, and when I make any decision today the first thought is, 'Is this good for my kids?'"