The Truth About Jawline Fillers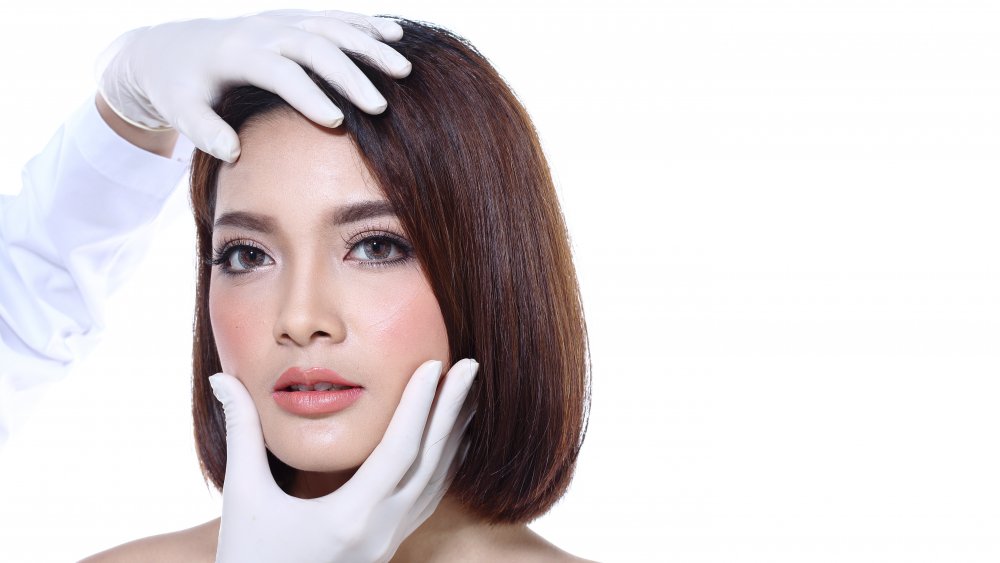 Shutterstock
Fillers are the latest cosmetic surgery trend for those who are looking to get a little fixer-upper work done on their faces without actually going under the knife. And, when done well, they can be pretty effective. While lip injections may be more familiar to you, there are actually quite a few other spots on your face where you can get a little fill. One of those is along the jawline.
Harvard Health Publishing notes that age causes a loss of volume in our faces, which can lead to retraction of the jawline. Dermal fillers, which comprise soft, gel-like substances typically made of hyaluronic acid, counteract this by replenishing lost volume and smoothing out the affected area. Again, when done right, they can work really well. 
Jawline fillers will hurt and can cause side effects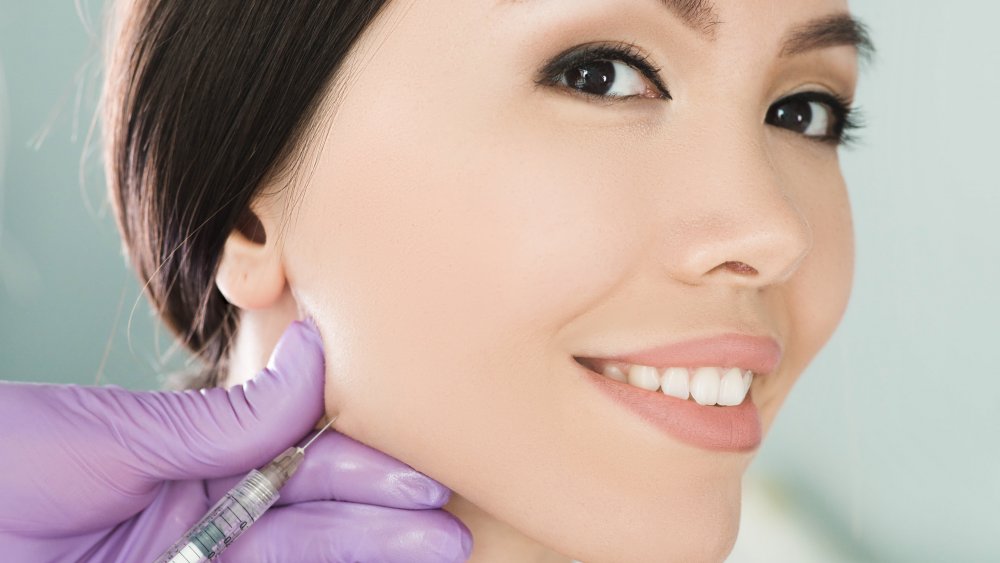 Shutterstock
"The jawline was one of the most requested 'tweakments' at my clinic of 2019 and I believe this is set to continue for 2020," aesthetic surgeon Dr. Jonquille Chantrey revealed to Harpers Bazaar. It's not just older women looking to get this procedure done, either, as patients of all ages are opting for jawline fillers.
Dr. Terry Loong told Marie Claire that most jawline fills last around 6 to 18 months depending on how your body reacts, with touch-ups as required.  
It's not without its risks or side effects, though. "Temporary side effects — those that are completely normal after facial injections — can include; swelling, redness and tenderness," notes Dr. Loong. Any side effects should dissipate within a few days at most, however. There will be discomfort during the injection, so keep that in mind. 
Also, be aware that if you're not happy with the results, dissolving fillers poses its own set of risks. Dr. Sophie Shotter firmly told Harpers Bazaar that she would always advise against dissolving fillers unless it is absolutely necessary.
Always go to a reputable doctor for your jawline fillers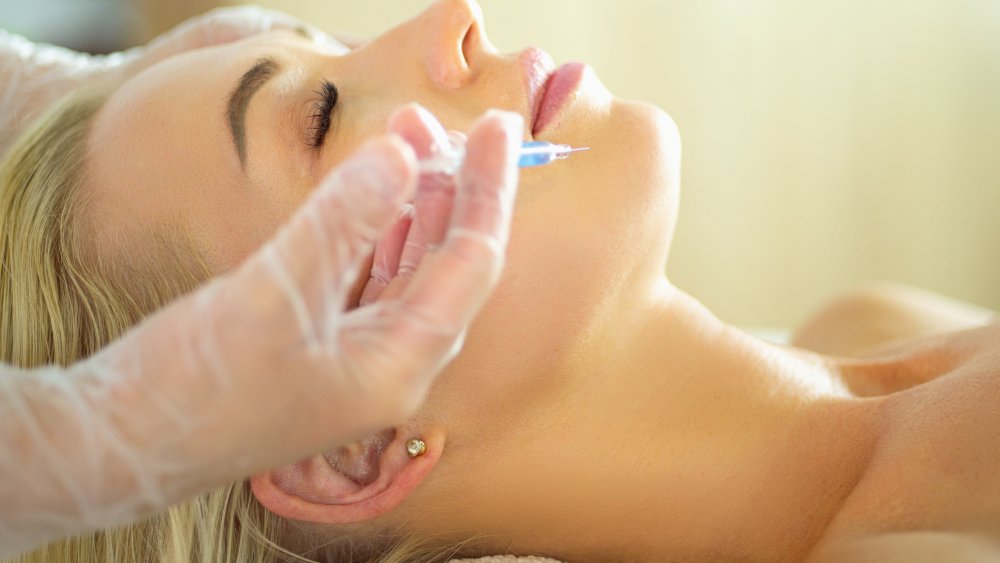 Shutterstock
The cost for dermal fillers differs according to the clinic, but in general, Dr. Loong explains you're looking at spending around $500 per syringe. The operative word there is "clinic" as you should never get anything like this done at a beauty spa or salon. Always go to a reputable doctor and make sure you're happy before proceeding. Dr. Shotter agrees, warning, "Ensure the practitioner treating you has done several of these procedures, can show you before and after photos, and you feel comfortable that they've listened to you and understand what you are hoping to achieve."
Dr. Loong further advises, "The face has many underlying sensitive structures, for example: nerves, vessels, and eyes when treating wrinkles. If the person administering fillers is untrained and not careful, there's risk of damage, infection, artery occlusion leading to tissue death and scarring. Hence why it's so important to see a registered medical professional who understands the anatomy of the face and knows the areas to avoid." After all, when done right, fillers should be invisible.