Creative Ideas For First Dates In 2020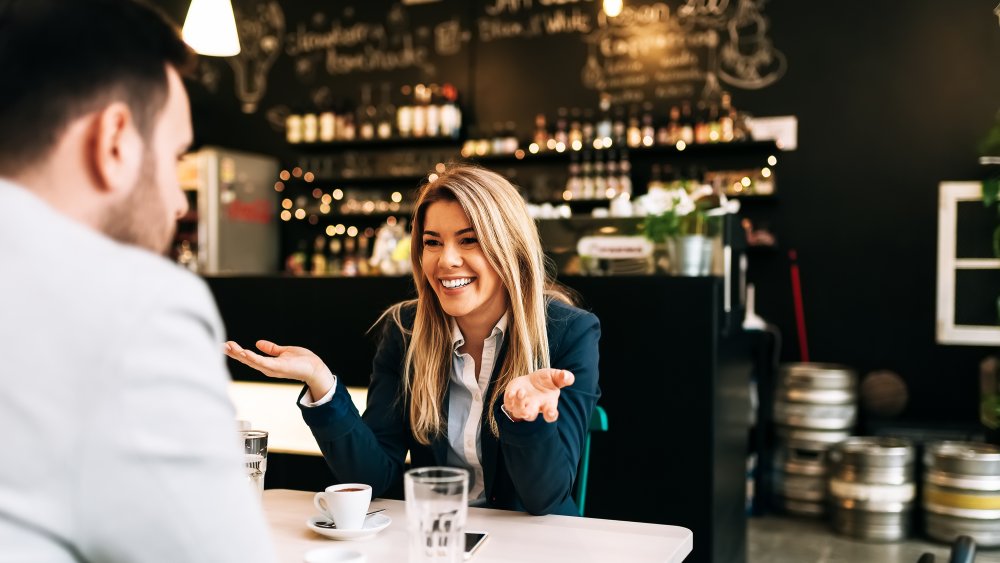 Shutterstock
You've tried everything in the name of meeting someone new. And it may have taken a while, and you may have had to jump over a few hurdles, but you've finally found someone you could possibly be interested In. Could 2020 be the Year of the New Significant Other? Could be, but you won't know for certain until you've taken the plunge and gone on your first date.
Unless the person you're going out with is also someone who you've decided to evict from the friendzone, that first date also means working out whether this is someone you could spend copious amounts of time being alone with. And if you're the type of person for whom starting a conversation is like pulling teeth without a painkiller, a creative first date could be a way to get to know someone without having to do too much talking... until you're both comfortable with each other, that is.
Attend trivia night at a local bar or pub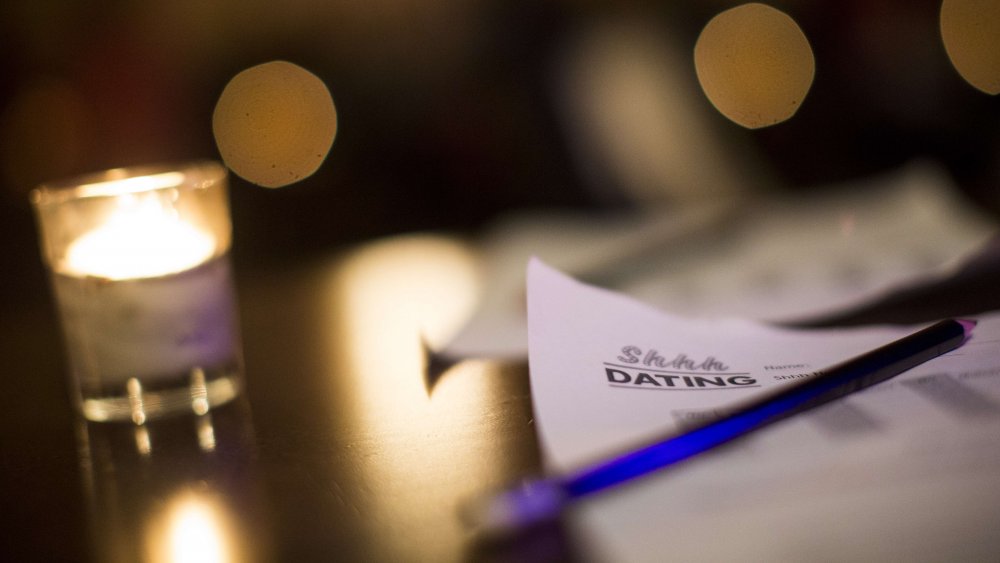 Jack Taylor/Getty Images
Want to know how much your potential partner knows, or doesn't know? Take 'em to trivia night, where the date involves some drinking, some thinking, and a chance to get to know each other better. There are few downsides to trivia night — you're at a bar, which means it could be pretty loud, and you and your date are answering questions that speaks to what you both know, so unless you're both equally knowledgable (or equally clueless), you might have to deal with awkward gaps in the conversation. However, it could still be tons of fun.
As with all potentially competitive scenarios, try not to set up your date so he or she feels like a failure, otherwise the first time you go out together will also be your last (via Elite Daily).
Do touristy things in your own neighborhood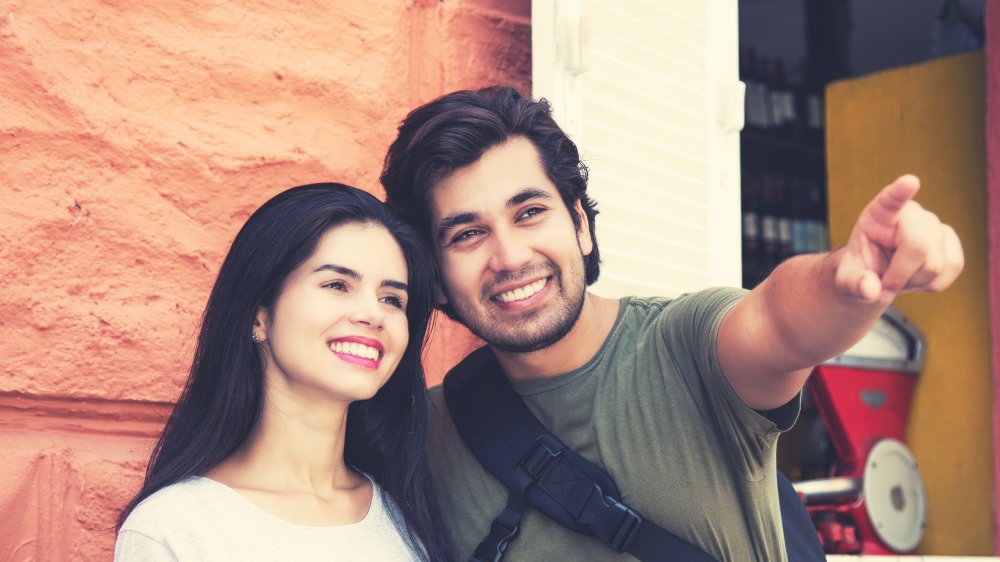 Shutterstock
Marie Claire suggests killing two birds with one stone by picking out a few places you've always wanted to visit in your home city, then heading over there with your first date. You could very well bond over the shared experience of seeing something new together, or if your date has been there before, it could be an opportunity for you to learn something new about the person you're potentially interested in. 
If the date is a bust, at least you'll have checked an item off your bucket list, but if it's gone well and you're looking at more than a one-off, you'll probably have identified a spot for you to celebrate "monthliversaries" and anniversaries.
Pick a friendly competitive sport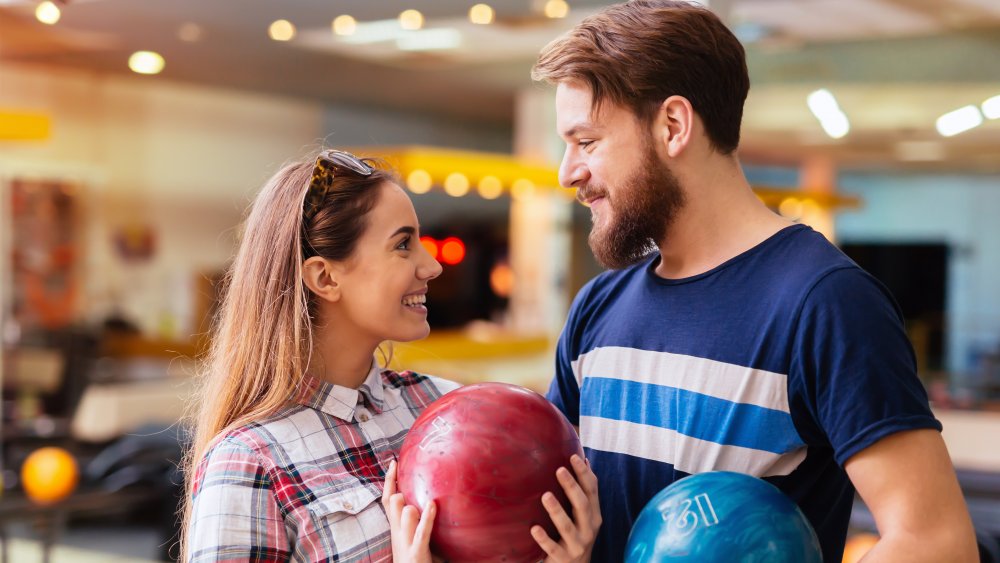 Shutterstock
Whether it's bowling, mini-golf, horseback riding, or playing a game of ping pong, engaging in friendly competitive sport is one way to get to know your prospective significant other without too much awkward chit-chat. Just make sure that whatever sport you pick, that it's an even match, so if you opt to go bowling and one of you isn't as good, you may want to make sure the bumper guards are up. 
Bear in mind, though, honesty is the key to having fun in this dating scenario, so if you're not up to getting involved in a sport, say so, and keep an open mind if your date has a similar sentiment, or a good time will be had by none.
Go to a carnival or amusement park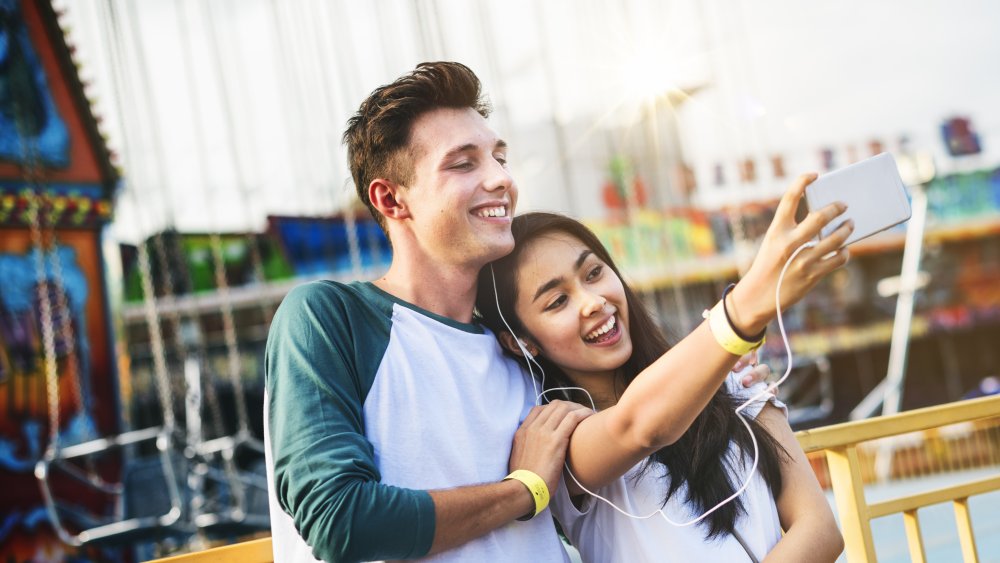 Shutterstock
Remember how excited you were when you went to an amusement park or a carnival for the first time? Going back with a first date gives you a chance to relive the excitement without the tedium of having to listen to Mom and Dad. 
You can binge eat cotton candy, go on (potentially romantic) rides, and play games that will give you the chance to win a prize (or more) to become a souvenir of what, hopefully, is a wonderful time. Fun fact: men's sites like Art of Manliness also list amusement parks as an ideal place to meet up for a first date too, so this could be a winner.