Vanessa Bryant: 12 Things You May Not Know About Kobe Bryant's Wife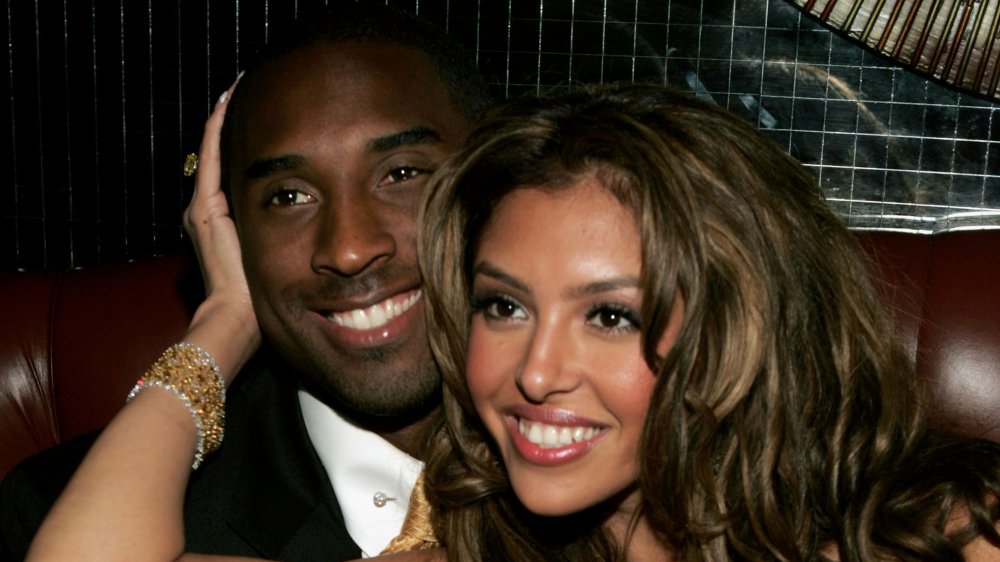 Frank Micelotta/Getty Images
Hearts all over the world are breaking for Vanessa Bryant and her family as they mourn the death of her husband, Kobe Bryant, and their daughter, Gianna. The father and daughter were killed in a helicopter crash on January 26, 2020, along with seven other people (per CNN).
No parent should have to lose a child, let alone a child and a husband at the same time. Kobe and Vanessa Bryant had a long and complicated relationship, but their devotion to each other helped them through some incredibly tough times. According to People, the couple was together for 20 years. They met in 2000, then married the following year while Vanessa was still in high school. He was 22 and she was 18.
Vanessa and Kobe Bryant almost got divorced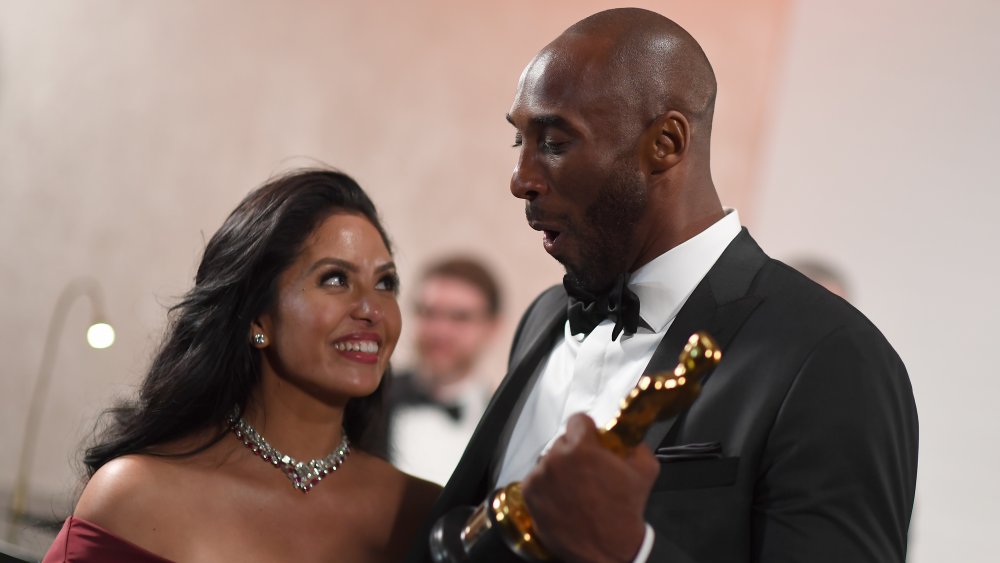 Angela Weiss/Getty Images
In December 2011, Bleacher Report reported that Vanessa had filed for divorce, citing "irreconcilable differences." According to TMZ, Vanessa had "very recently" caught Kobe in an act of infidelity. The affair, combined with previous admissions of cheating — including a 2003 incident that led to a sexual assault case against Kobe — proved to be too much for Vanessa. While the charges against Kobe were eventually dropped, the public scrutiny, combined with Kobe's admission of repeated infidelity, took its toll. Vanessa, who had not signed a prenup, reportedly sought shared custody of their daughters as well as half of Kobe's assets.
In 2013, Vanessa and Kobe Bryant called off the divorce proceedings in social media posts. "We are pleased to announce that we have reconciled," wrote Vanessa (via CNN). "Our divorce action will be dismissed. We are looking forward to our future together."
Kobe shared his own message on Facebook. "I am happy to say that Vanessa and I are moving on with our lives together as a family," he wrote. "When the show ends and the music stops, the journey is made beautiful by having that someone to share it with. Thank you all for your support and prayers."
Vanessa and Kobe Bryant had a deal to not fly together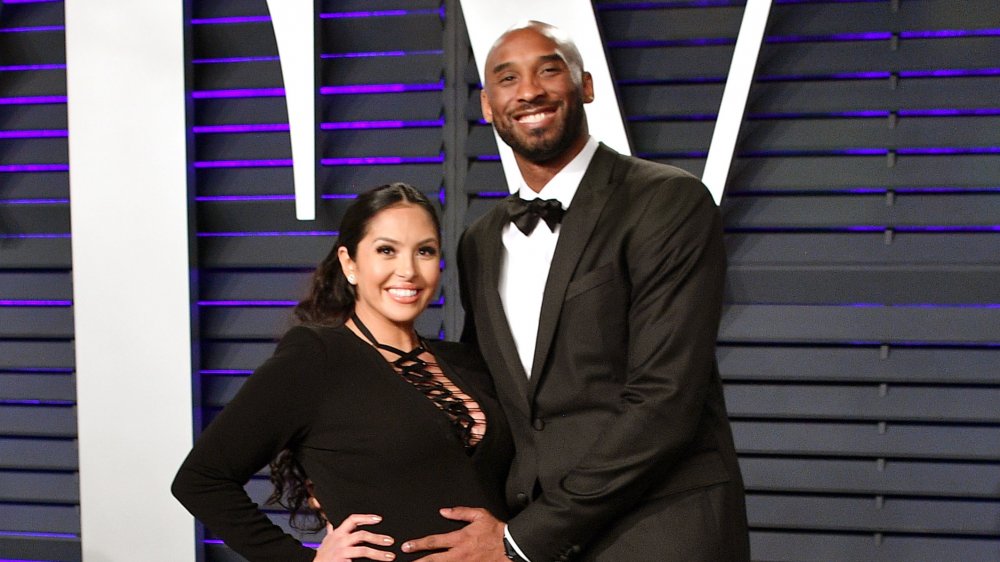 Dia Dipasupil/Getty Images
While the helicopter crash that took Kobe Bryant's life was horrific, it could have been worse. While Kobe rode in helicopters to avoid traffic, Vanessa was thankfully never on board. "He and Vanessa had a deal that they would never fly on a helicopter together," a source told People, although they didn't reveal why the couple had this pact.
Kobe previously told the outlet that he began flying in helicopters while still playing for the Lakers so that he could spend more time with his family. "I was sitting in traffic and I wound up missing like a school play," he said. "I had to figure out a way where I could still train and focus on the craft but still not compromise family time."
Vanessa Bryant wanted to try for a boy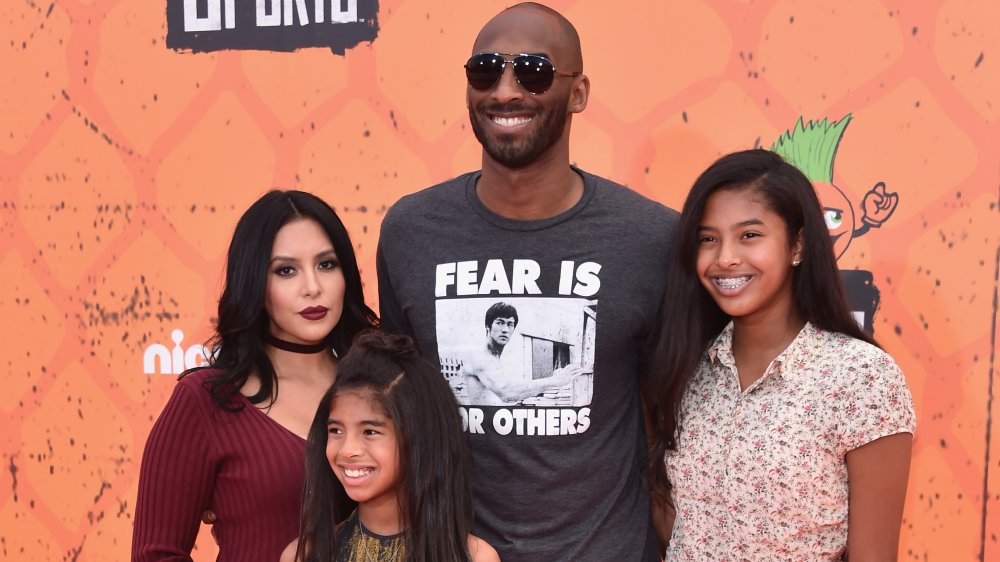 Alberto E. Rodriguez/Getty Images
Vanessa and Kobe Bryant had four children together, all girls, with the most recent addition to the family arriving in June 2019. The couple wanted more children together, and were hoping for a boy. "I think she wants a boy more than I do," Kobe told Extra in March 2019. "I love having girls — I'm super, super excited about that."
Kobe added that Vanessa really wanted a boy "so he can be mama's boy forever," adding, "We'll see if I can deliver, I don't know. She's like, 'You go see if you can hit a clutch shot, you gave me all girls, let's see if you can bring a boy!' Nope, not yet, we'll see, we'll see."
Vanessa Bryant's kids mean everything to her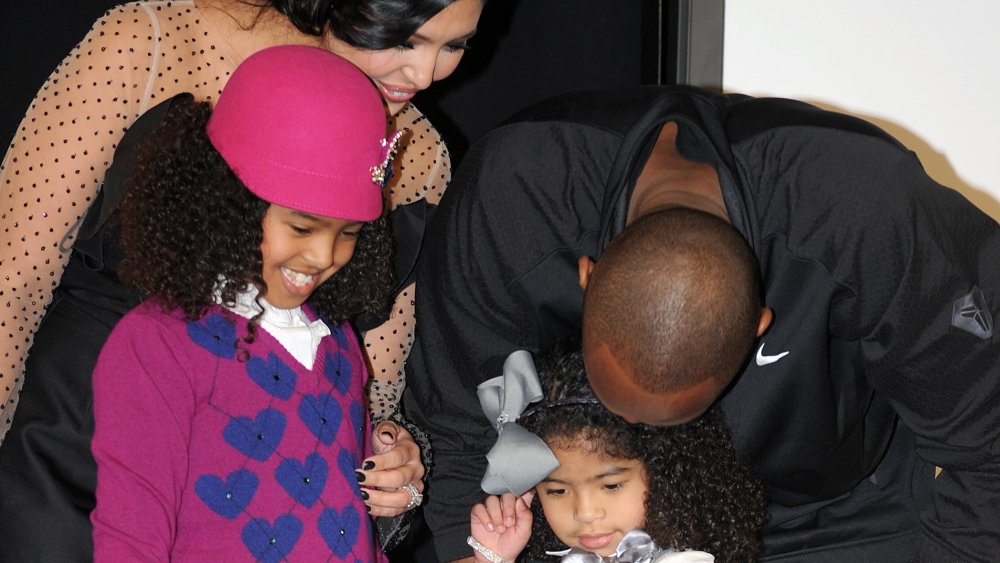 Gabriel Bouys/Getty Images
Vanessa Bryant is particularly devoted to her children. While the Bryants certainly had enough money to pay for nannies, Vanessa has always been a hands-on mom. "The family live in a very affluent community in Newport Beach," a source in Newport Beach told People. "Still, they are not your typical Newport Beach family."
The source added, "A lot of families have parents that constantly work and kids that are being raised by nannies. The Bryants have always been different. The focus on family has always been a priority. Vanessa is a stay-at-home mom and after Kobe stopped playing basketball, the main focus has been about raising their daughters."
Vanessa and Kobe Bryant's marriage led to family tension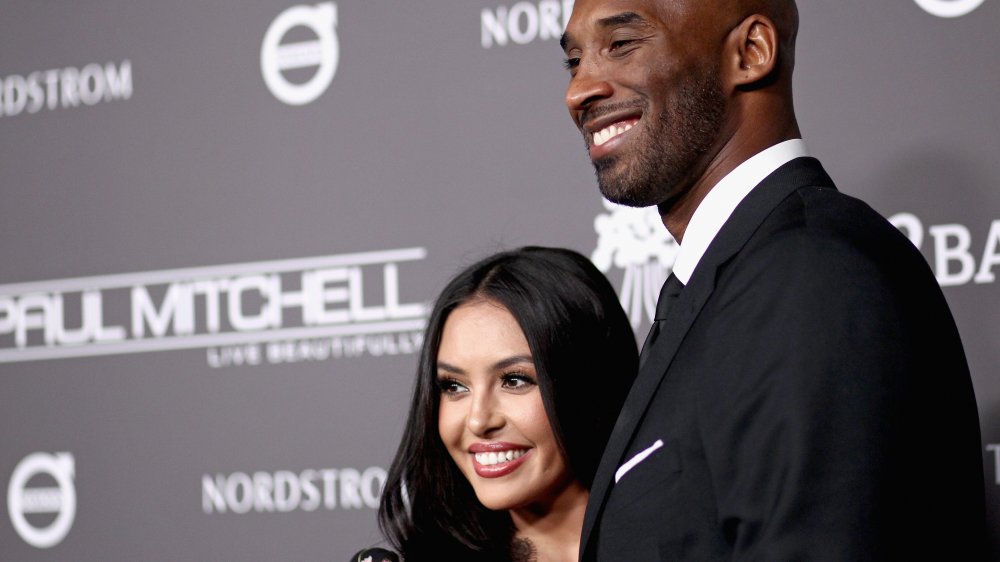 Tommaso Boddi/Getty Images
Vanessa and Kobe Bryant's marriage led to scrutiny not only from the press, but also from the Bryant family, who did not approve. In 2003, the Orlando Sentinel reported that Kobe's parents didn't even attend their wedding. When Kobe's high school retired his number, Vanessa and Kobe's parents sat in separate sections of the bleachers. Kobe admitted that his father, Joe, was uncomfortable that Kobe married a Latina woman rather than an African American. The relationship between Kobe and Vanessa and the elder Bryants remained rocky for the rest of Kobe's life, although Joe reportedly doted on his granddaughters.
In 2013, Kobe's parents tried to auction off some of his high school memorabilia and they stopped talking for a few years. "Our relationship is s***," Kobe told ESPN in 2016.
At the time of his death, though, things seemed to be getting better between Kobe and his dad. Wayne Slappy, a friend of the family, told the Daily Mail that they had recently seen each other at a basketball camp in Santa Barbara. "I just remember being with him up at his camp in Santa Barbara, and seeing him hug his dad," said Slappy. "You know how they loved each other from how they looked at each other, how they smiled,' he said. "Everybody's family has issues, disagreements here and there. The healing comes, but this healing is going to be hard because he's not here."
Vanessa Bryant had to finish her senior year at home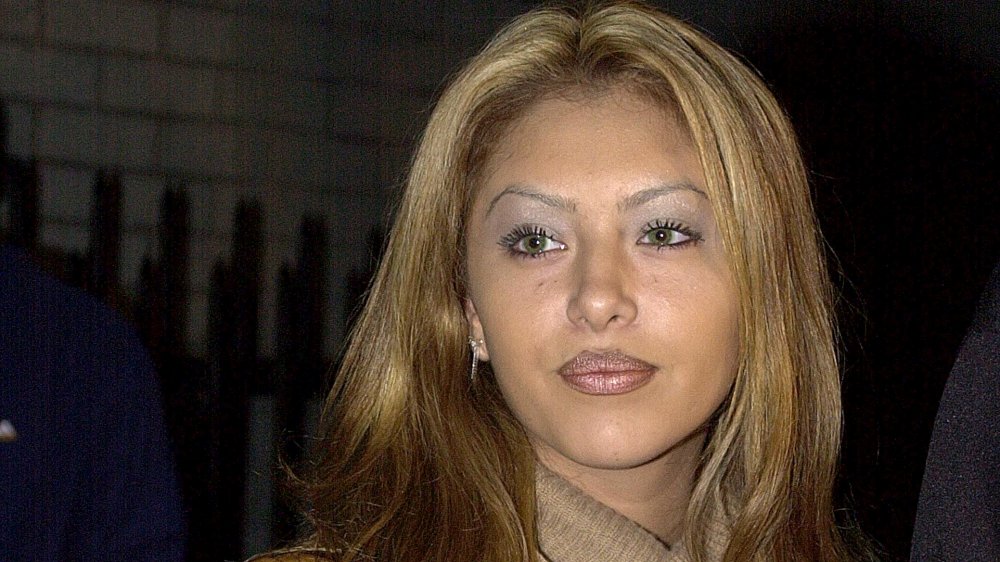 Getty Images/Getty Images
Because of the media frenzy that ensued when Vanessa's engagement to Kobe was announced, Vanessa had to finish high school being homeschooled. While there were rumors that the school pressured her into leaving, her family said that she left "because of the notoriety."
Kobe proposed to his future bride with a stunning seven carat ring that was so large there were rumors that her high school asked her not to wear it to class. While the school denied the rumors, her high school principal, Carol Osbring, couldn't help but comment on the sparkler at the time. "All the diamonds I'm used to seeing are little things you kind of flick in the sun," she told the Los Angeles Times.
Vanessa Bryant wanted to be a makeup artist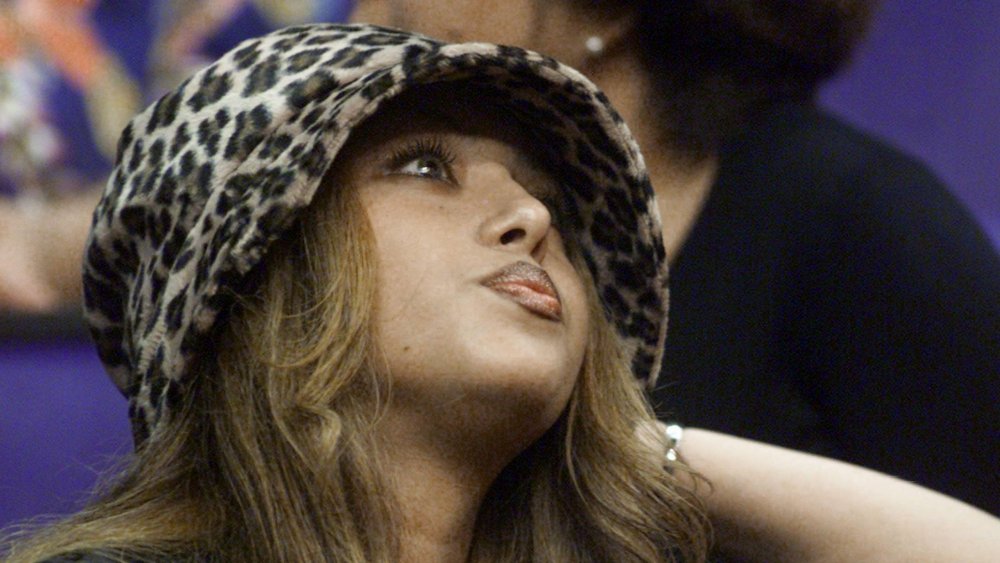 Vince Bucci/Getty Images
According to the Los Angeles Times, Vanessa Bryant wanted to be a makeup artist when she was younger. She also did some modeling when she was in high school, which is how she met her future husband. According to the Independent, they met on the set of a music video where Vanessa was working as a model.
Vanessa also seemed to enjoy acting while she was in school, as she was a member of the school's theater club. She was reportedly a good student who worked as a teacher's aid. Teachers described her as "nice" and "extra-outgoing," while her peers noted that she was "pretty cool" and "never showed off."
This isn't the first time Vanessa Bryant's life has been marked by tragedy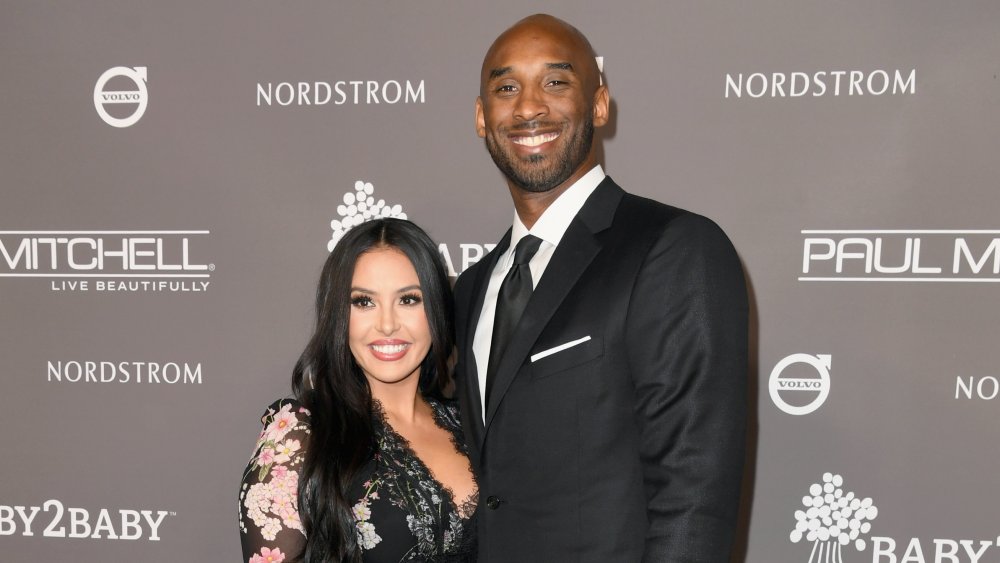 Emma Mcintyre/Getty Images
Losing a child is a horrible tragedy, especially when compounded by the simultaneous loss of a husband. Adding to the heartbreak is that this is not the first devastating loss Vanessa has gone through. In 2005, People reported that she lost a baby due to an ectopic pregnancy.
While, according to Verywell Family, "pregnancies of this sort are almost universally considered nonviable," Kobe still blamed his past misdeeds for their loss. "The reality is it happened because of me," Bryant said in the 2015 Showtime documentary Kobe Bryant's Muse, (via the Daily News). "That's something I have to deal with."
Kobe believed the stress put on Vanessa during his sexual assault trial (the case was dropped in 2004 after his accuser backed out of testifying) and admissions of infidelity led to the miscarriage. "We should be building our family," he said. "But because of my mistake, because of this tough year, we lost a baby."
Being a basketball wife was hard on Vanessa Bryant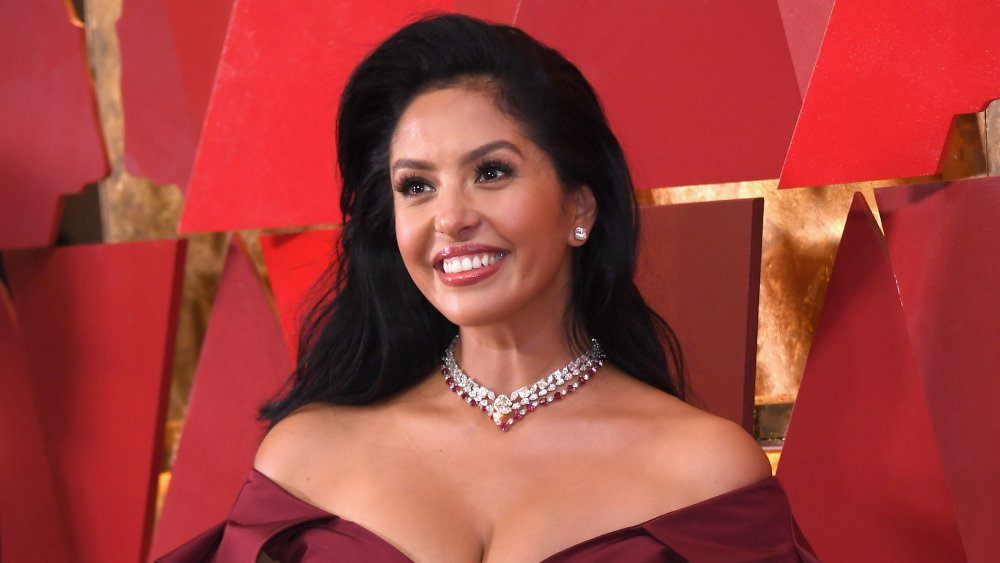 Kevork Djansezian/Getty Images
While it would be easy to think that marrying one of the most famous athletes in the world was a ticket to a life of luxury for Vanessa Bryant, she made it clear that being married to Kobe was hard work. Before his retirement, Kobe was gone from home 75 percent of the time, leaving Vanessa to hold down the fort.
"I'm up at 6:30 a.m. every day with my girls and they have their own extracurricular activities so I'm at their games or practices until about 6 p.m. some nights," she told FabFitFun in 2016 (via xoNecole). "Then I take them home, get them ready for bed, take a shower and get dressed to drive an hour to LA to be at Kobe's games as often as I can. I certainly don't miss any games or events he specifically asks me or needs me to be at. So when you see a photo of me and I look 'busted,' you know it's been a long day!"
Vanessa Bryant refuses to do reality TV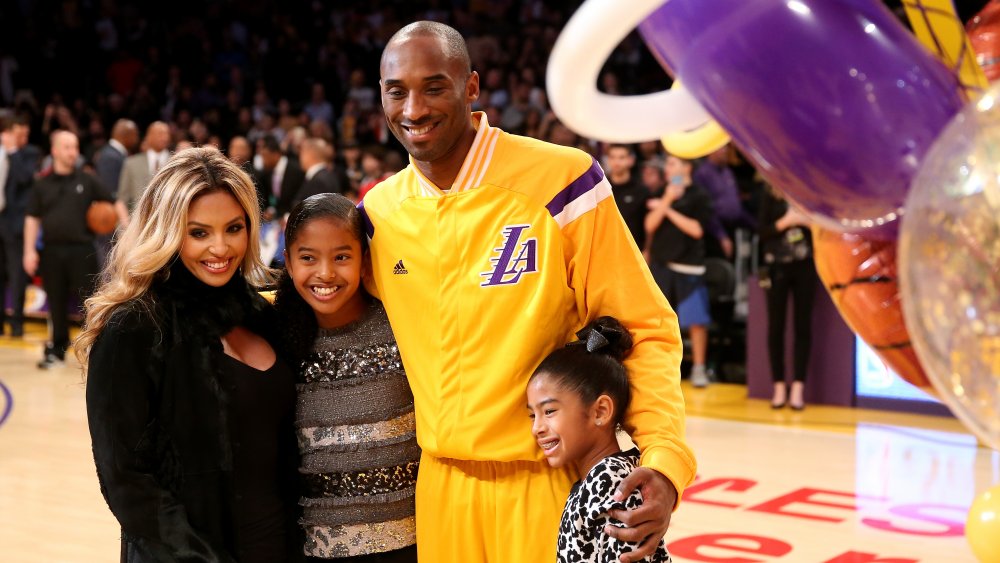 Stephen Dunn/Getty Images
Even though she's been in the spotlight for most of her life, Vanessa has always valued her privacy. She doesn't give many interviews, and seems to prefer a quiet life at home with those she loves. It's not surprising, then, that she told FabFitFun, "Absolutely 100 percent no" when asked if she would ever do a reality show.
She revealed that she and Kobe had the opportunity to be reality TV stars, but the couple turned it down. "Kobe and I were approached to do a reality show after Nick and Jessica started Newlyweds, then they wanted my friend La-La and I to do one, years ago," she said. "I really enjoy my privacy and I love being my goofy and sarcastic self with family and friends. I certainly don't want to enable people to think they have a significant opinion on what goes on in my life."
Vanessa Bryant's mom is her role model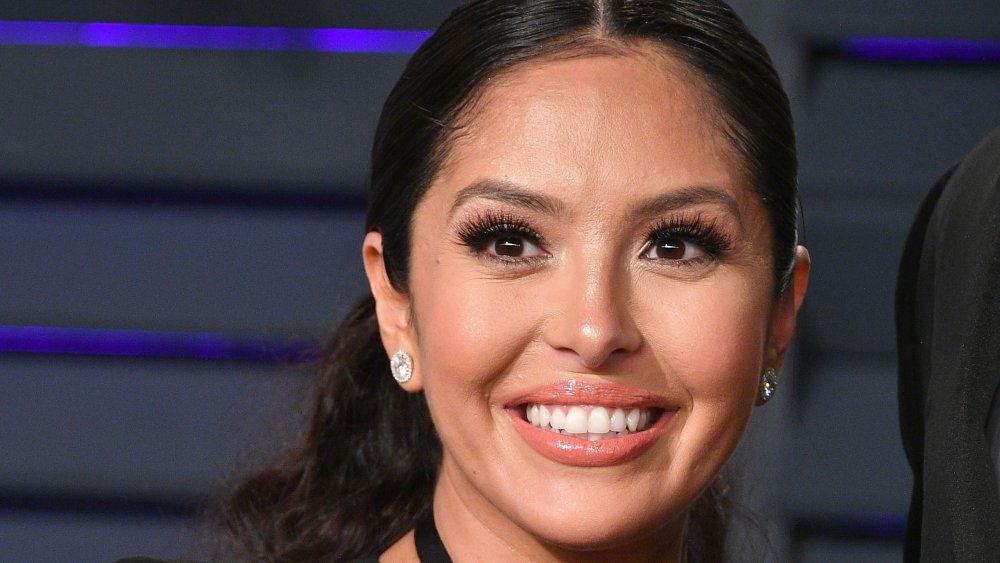 Dia Dipasupil/Getty Images
Vanessa is clearly a devoted mother. She's dedicated her life to her four daughters and said that she draws inspiration from her own mom. "My mom raised my sister and me as a single parent until she remarried," she told FabFitFun. "Thankfully, we never went without anything we needed, but I certainly am grateful that my mom worked two jobs, owned our home and didn't ask for anyone's help to support us. It certainly wasn't easy though. I most definitely have compassion for people who have been dealt unfortunate circumstances."
Vanessa revealed that Kobe also had a close relationship with her mom. "I admire her for teaching me to be compassionate and giving, and teaching me to be a person of substance and character and not feed into what people think or falsely accuse me of being," she said. "I think that's why people always gravitate to her for guidance. I'm sure those are some of the reasons my husband has a great and close relationship with my mom even though she's not his own mother."
Vanessa Bryant has a competitive streak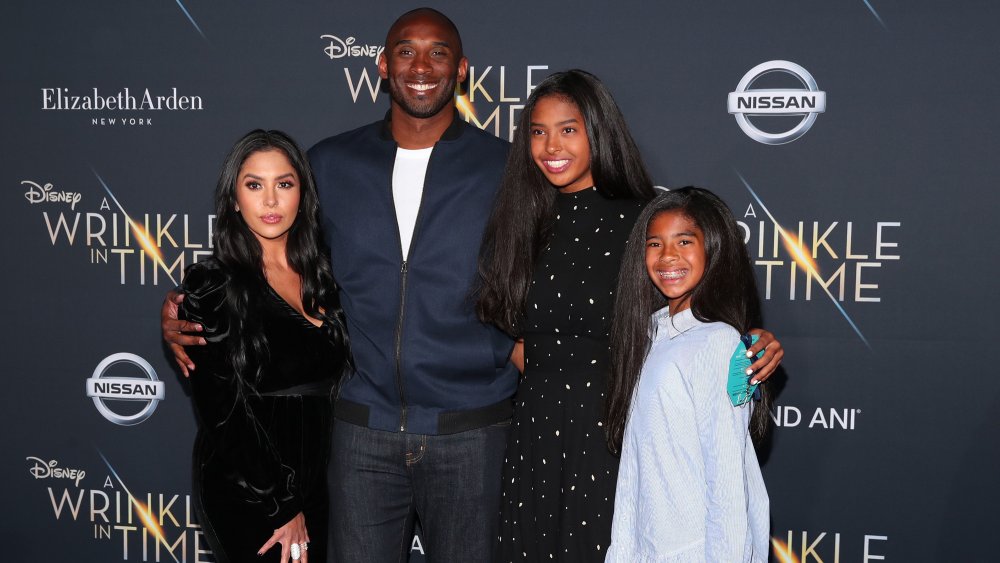 Christopher Polk/Getty Images
While it's obvious that Kobe Bryant was competitive, what might be more surprising is that Vanessa has a competitive streak of her own. In fact, it's a trait that they passed on to their kids. "My girls, Kobe and I are extremely competitive and we have 'teams,' she revealed to FabFitFun. "Usually, Natalia and I are on the 'Fabulous' team and Kobe and Gianna are on the 'Mamba' team."
Vanessa said the family loved playing a variety of games together, and just hanging out together in general. "We love playing Scattergories, Catch Phrase, the card game Speed, jumping on the trampoline, cooking out on the grill, and watching our girls play in the swimming pool," she said. "Kobe and I stay on the same team when we play against friends and family. Otherwise, we have to play two out of three games to determine who the 'real' winner is."