The Reason You Should Be Spraying Rose Water On Your Face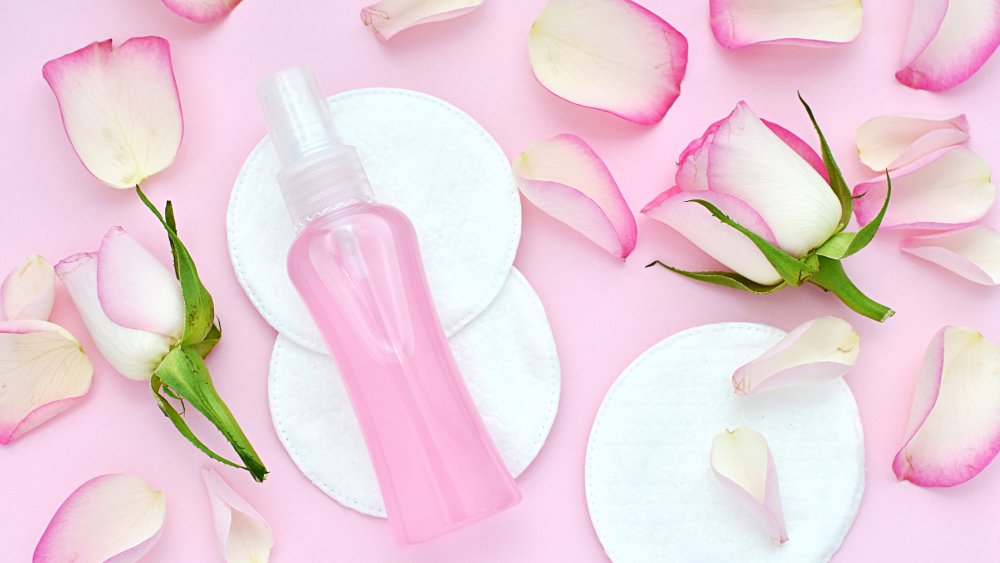 Shutterstock
Rose water is often included in many face creams, moisturizers, oils, and serums, but it's the rose water face spray that keeps popping up on Instagram feeds. While it usually packaged in a trendy bottle and sits pretty on the bathroom shelves of endless influencers, if you have any interest in skincare, you're probably intrigued to know what the benefits are. What's the real reason you should be spraying rose water on your face? Should we really be including it in our everyday beauty routine?
First, it's worth understanding exactly what rose water is. According to Dr. Joshua Zeichner (via InStyle), the director of cosmetic and clinical research in dermatology at Mount Sinai Hospital in New York City, it's simply the combination of water and rose petals, which are soaked,  "allowing their active ingredients [to] infuse into the water." According to Boston based dermatologist Dr. Ranella Hirsch, the result is a solution that's antibacterial, hydrating, and soothing. "Rose water can add a moisture boost without a lot of heaviness," Hirsh told InStyle.
Rose water works to calm redness and irritation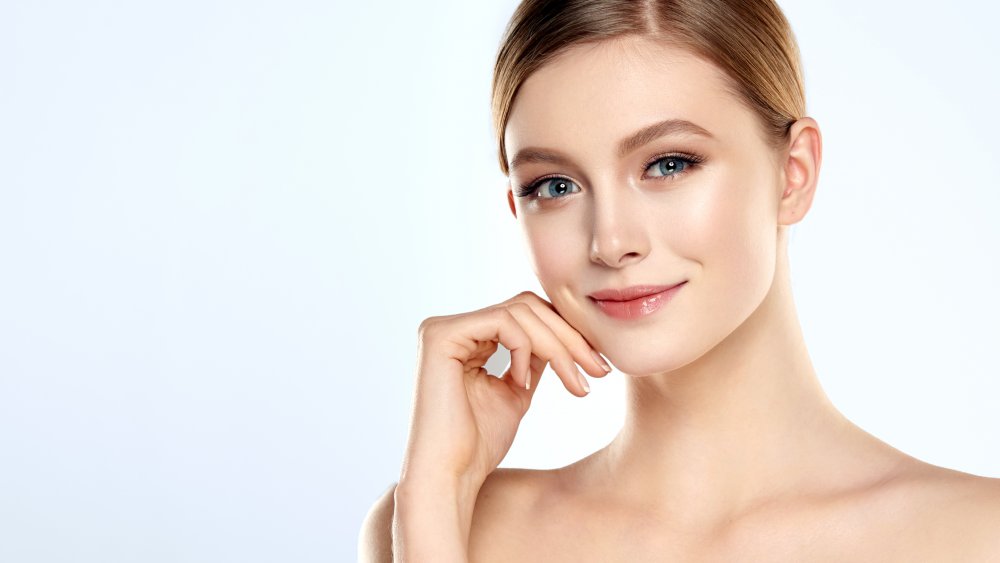 Shutterstock
However, the most impressive benefit of rose water is its anti-inflammatory properties. "Topical application of rose water has anti-inflammatory and antioxidant effects which can soothe eczema and rosacea-prone skin," Dr. Adarsh Vijay Mudgil, MD, board-certified in both dermatology and dermatopathology, told SheKnows. Michelle Pellizzon, a certified health and wellness coach at Thrive Market, agrees, claiming it works best post-workout when you're looking a little red. "Because it's anti-inflammatory and antibacterial — meaning it simultaneously treats redness and irritation that can crop up after a hard sweat session and kill any lingering bacteria that might cause breakouts, it's great for stashing in your gym bag," Pellizzon revealed to SHAPE. "Spritz some all over your complexion right after you wash your face for best results," she advised.