Can You Use Face Makeup On Your Legs?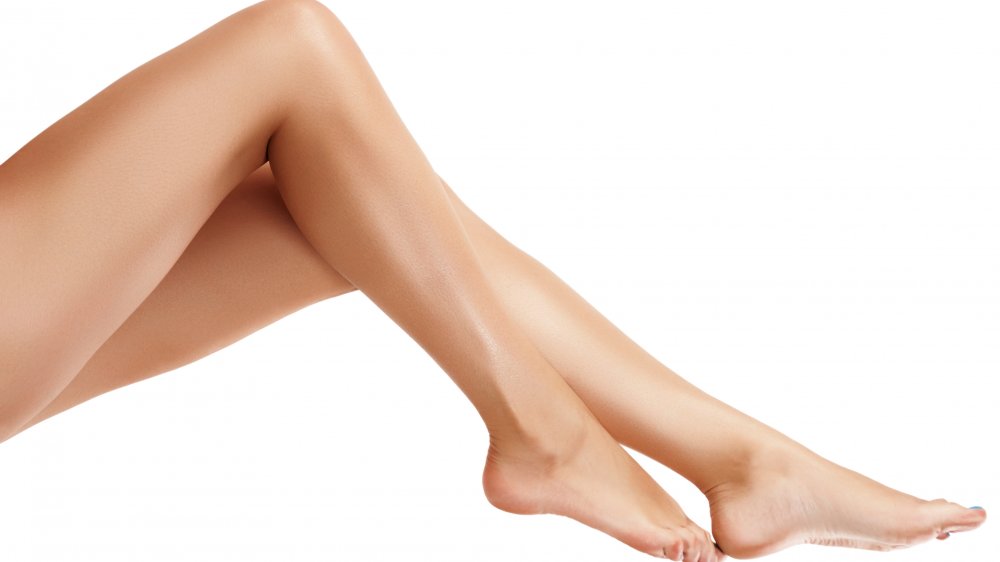 Shutterstock
When it comes to hiding spider veins, cellulite, or bruises on your legs, the first thing you probably do is reach for fake tan. "Self-tanners will give you color, but your bruise or vein or pigmentation will still show through," Sir John Barnett, Beyoncé's makeup artist, explained to Harper's Bazaar (via Hola! Magazine). There is another option, though. "Body makeup will give you a perfecting element. It can conceal," he continued. 
M.A.C senior artist Carol Mackie agrees. "Fake tan can be difficult to apply, [it] isn't really buildable once it's on and can often be the wrong shade," she told Vogue. "It's tricky to remove fake tan too — it can often appear streaky and patchy when it's starting to wear off. Body foundation is simple to apply, streak-free, lightweight, moisturizing and buildable in coverage. It's a no-brainer really."
And in case you missed it, celebrities use makeup on their bodies all the time. Referring to Beyoncé, Barnett told Refinery29, "I use it on her boobs, arms, and legs." 
But we can't help but wonder — can you use your regular face makeup on your legs if you don't have any body makeup around?
Foundation or highlighter can be used on legs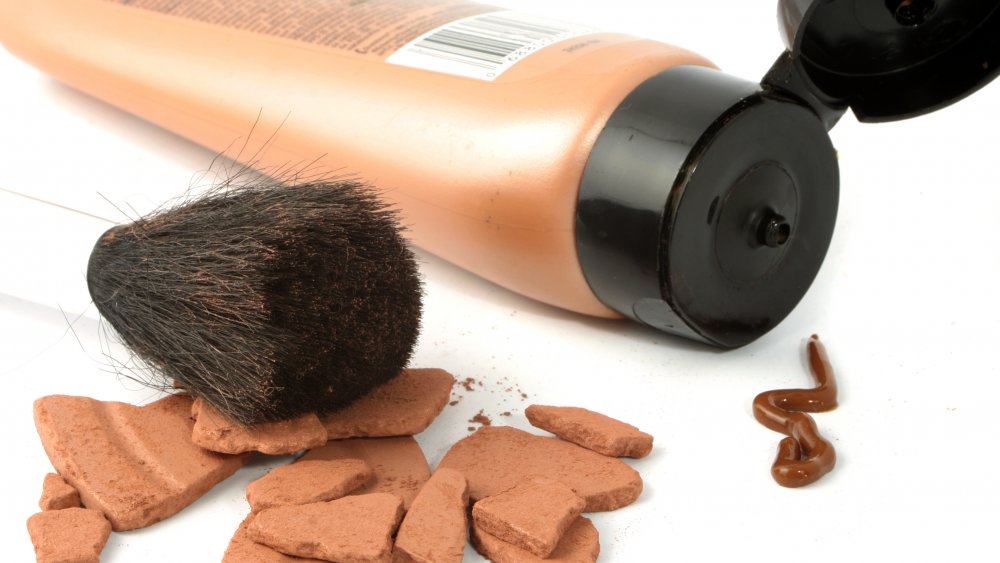 Shutterstock
While body makeup is the preferred product, you can also mix your foundation or highlighter with your moisturizer to get the same effect. "I'll use foundation mixed with body lotion or a shimmer lotion, but in general I prefer to use products made for the body, because they'll have better long-wear properties," makeup artist Fiona Stiles told Fashionista. 
"Adding a touch of loose powder — it doesn't need to be a body powder — will help to prevent transferring and make it even longer wearing," advised Mackie. 
And as Gwyneth Paltrow told Goop, "It was this great way to give your legs, shoulders, and collarbones this kind of imperfection-blurring, candlelit glow that's hydrating and also a little tightening."