The Truth About Sheryl Sandberg's Fiance, Tom Bernthal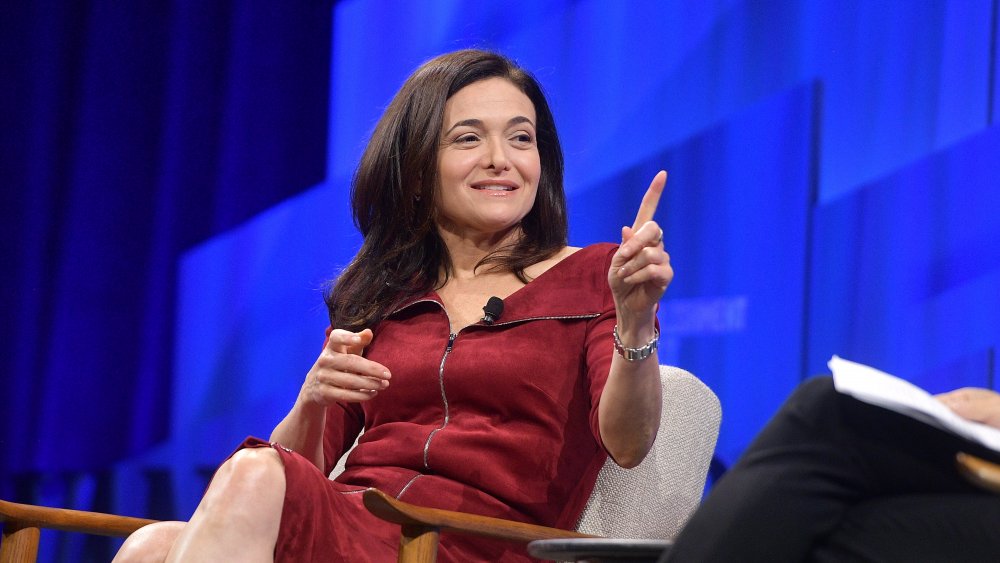 Matt Winkelmeyer/Getty Images
When a woman goes through loss in the way Facebook COO Sheryl Sandberg did when her husband passed away nearly five years ago, you can only hope that she'll find love and happiness again. It seems she finally has, thanks to her former brother-in-law Rob Goldberg, who played matchmaker between Sandberg and his best friend.
Sandberg's engagement was revealed after her February 1 proposal from Tom Bernthal, who recreated the mountain hike they had during their first date. People reports that Bernthal proposed with a ring that has five tiny, hidden diamonds to represent each of their five children. Sandberg has two children with late SurveyMonkey CEO David Goldberg, while Bernthal has three.
So who is Tom Bernthal, the man who made Sheryl Sandberg believe in love again?
Tom Bernthal has three Emmys
Sheryl Sandberg's fiancé is a force to be reckoned with. Hollywood Life says Tom Bernthal, 46, worked in the Clinton White house for a year before moving into journalism to become a producer at NBC News. There, he worked for the Today Show, Nightly News, Dateline, MSNBC, and CNBC, and picked up three Emmys before he turned 30 (via Insights Association).
In 2002, Bernthal and Gareth Schweitzer founded Kelton Global, a Los Angeles-based market research and consulting company where he is now CEO. According to the company's website, Bernthal had "a vision of bringing a journalist's eye for the human story to the world of insights and strategic marketing."
Tom Bernthal has a famous brother
In spite of his accomplishments, Tom Bernthal is not the more famous Bernthal. Hollywood Life reports that Tom Bernthal's brother is actor Jon Bernthal, who played Frank Castle on Netflix's The Punisher. Jon Bernthal also appeared on The Wolf of Wall Street.
We also know Tom Bernthal has been previously married, as Sandberg's former brother-in-law and matchmaker Rob Goldberg said that Bernthal was looking for "someone to build a life with" after his divorce. "Both of them have gone through loss, and just because you have gone through loss doesn't mean you aren't entitled to happiness and joy again. They both came out of hard times of their lives still happy and motivated to make their lives better and their kids' lives better," Goldberg said.
We're glad the Lean In author has found someone new to lean on.