The Reason Fans Think Taylor Swift Is Engaged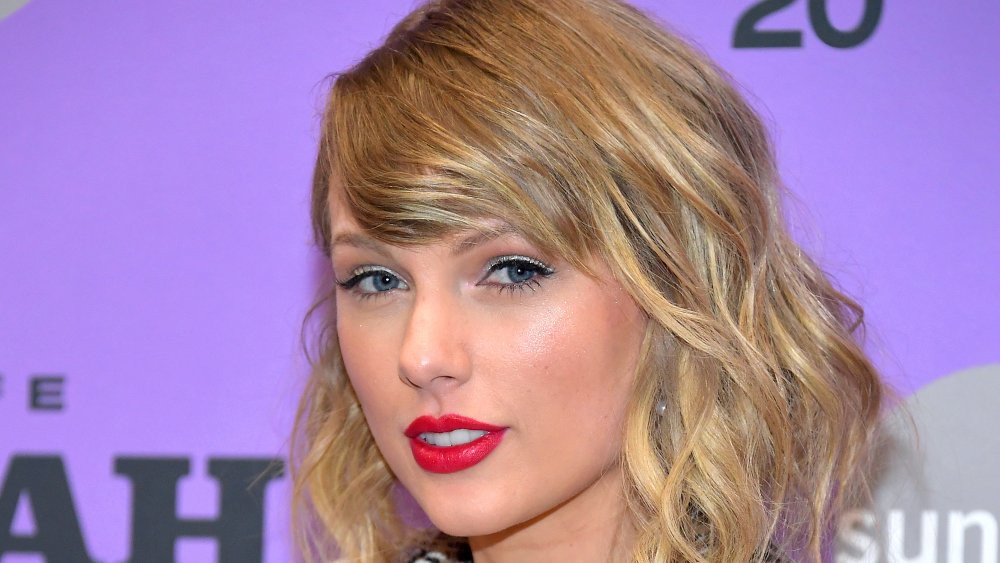 Neilson Barnard/Getty Images
If you've been freaking out since watching the new Netflix documentary on Taylor Swift, Miss Americana, you are not alone. Fans have been losing it ever since its premiere on January 31 thanks to a not-so-insignificant detail: a sparkling rock on Swift's ring finger.
While the ring definitely looks like an engagement ring (although some people think it could be a cat ring), Swift hasn't commented on it or said anything about an engagement. This has left some people wondering if she's secretly engaged and accidentally left the ring on for the documentary. The ring can be seen in a scene where Swift is speaking about politics (per Buzzfeed). She briefly raises her left hand, flashing the ring to the audience.
The singer's love life has been a source of speculation since "Teardrops On My Guitar" came out more than a decade ago. According to InStyle, Swift has been linked to a number of men over the years, including Joe Jonas, Lucas Till, Taylor Lautner, John Mayer, Jake Gyllenhaal, Eddie Redmayne, Harry Styles, and Tom Hiddleston. She's been with Joe Alwyn since 2017 and, considering the fact that her love life has long been tabloid fodder, it's obvious why she's done her best to keep the relationship out of the public eye as much as possible.
Is Taylor Swift really engaged?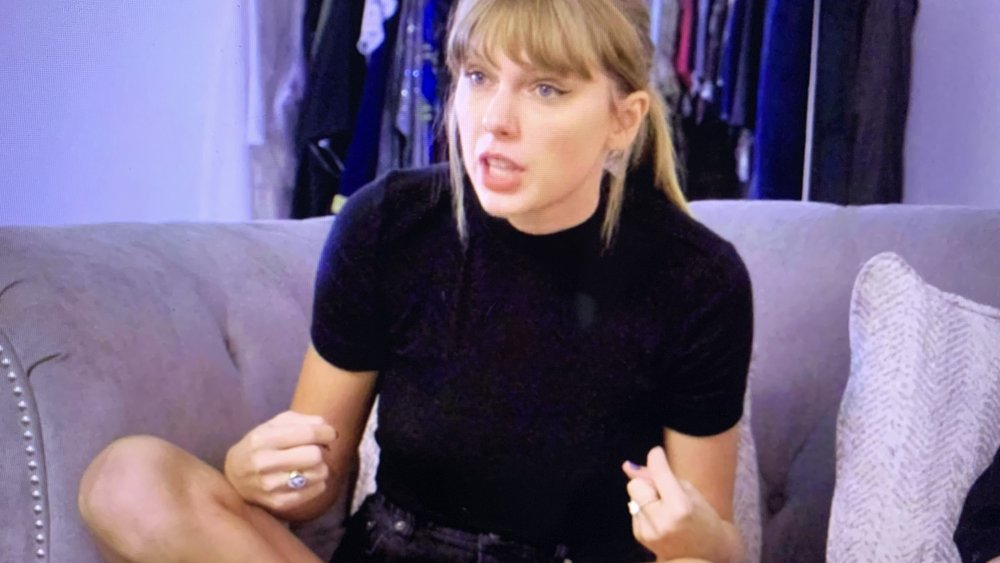 Netflix
Considering just how secretive Swift has been about her relationship with Alwyn, it would make sense that she would want to keep an engagement under wraps for a while. What's going on with the ring, then? Could she really have been careless enough to leave on a secret engagement ring during an interview? Or was this a move deliberately designed to keep fans on their toes?
InStyle reached out to Lana Wilson, the documentary's director, to ask about the ring. Wilson neither confirmed nor denied Swift's potential engagement, only saying, "Whoa, I'm going to have to revisit that scene."
It looks like for now we aren't getting any answers, for now, and will just have to wait for Swift to reveal what's really going on in her own time.