The Real Reason Helen Mirren Never Had Kids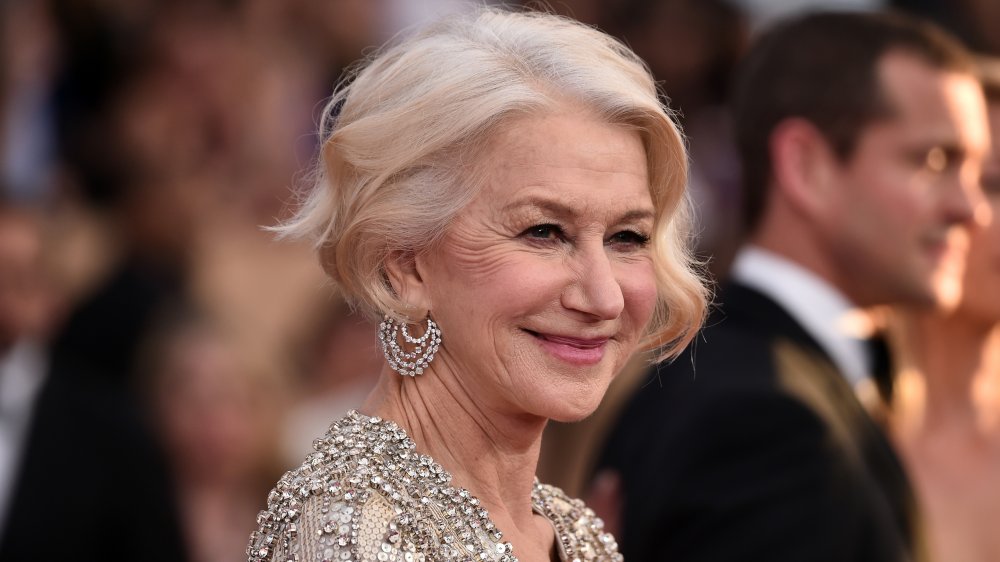 Alberto E. Rodriguez/Getty Images
Dame Helen Mirren is one of Britain's most famous celebrity exports. The 75-year-old actress of The Queen, Catherine the Great, and Trumbo (via IMDb), has had a long career in film and has a number of awards under her belt (including an Oscar), however, that hasn't stopped the media continuously asking her why she's never had any children.
According to Vanity Fair, Mirren reportedly told British Vogue that motherhood was never meant to be. "[Motherhood] was not my destiny, I kept thinking it would be, waiting for it to happen, but it never did, and I didn't care what people thought... It was only boring old men [who would ask me]." She continued, "And whenever they went, 'What? No children? Well, you'd better get on with it, old girl,' I'd say 'No! F*** off!'"
Helen Mirren has no regrets about not having children
Francois Durand/Getty Images
Mirren elaborated when speaking to Peter Travers on Popcorn with Peter Travers. "I was always too engaged in my life as an actress. [...] At that time, I couldn't comprehend that you could incorporate a child into that without letting a child down in some way," the award winner explained. "It was never an absolute conscious decision, it was just, 'Oh, maybe next year, maybe next year,' until really there was no next year," she added. In other words, it was never a priority.
But has the actress ever regretted it? "I have never had a moment of regret about not having children," Mirren told The Sunday Times (via Vanity Fair). "Well, I lie. When I watched the movie, Parenthood, I sobbed for about 20 minutes," she continued, adding, "I sobbed for the loss of [the chance at parenthood] and the fact that I never experienced it." However, Mirren admits it was a moment of doubt, which she got over quickly. "I'm quite relieved, actually," she revealed.