Surprising Ingredients Found In Your Mascara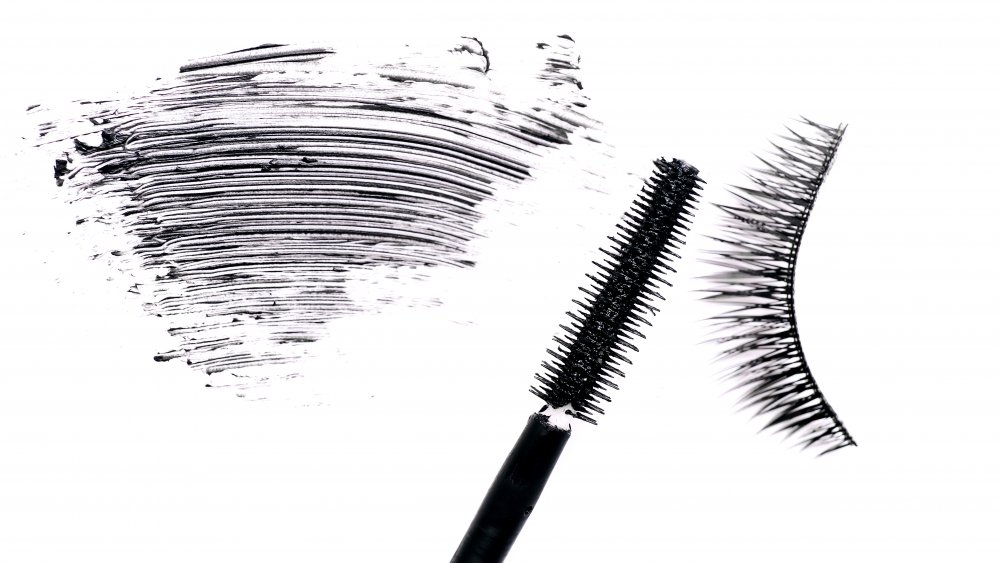 Shutterstock
No matter your beauty style, we're willing to bet that your makeup bag includes at least one mascara. The one tool that can update your look with minimal effort, it's loved for its ease and impact. But what exactly is mascara made of? And, more importantly, are there any surprising ingredients we should be aware of?
According to Byrdie, most mascaras are made with a combination of oils (like eucalyptus oil, sesame seed oil, and lanolin), wax (think beeswax and carnauba wax), and chemicals (iron oxides), as well as pigments and color. While none of these ingredients are particularly shocking, if you own a mascara that's got a hint of glitter or shimmer to it, it may have also been made with fish scales. Yes, really. But fish scales aren't your biggest worry — it's the chemicals we should we be wary of.
Chemicals found in mascara can be toxic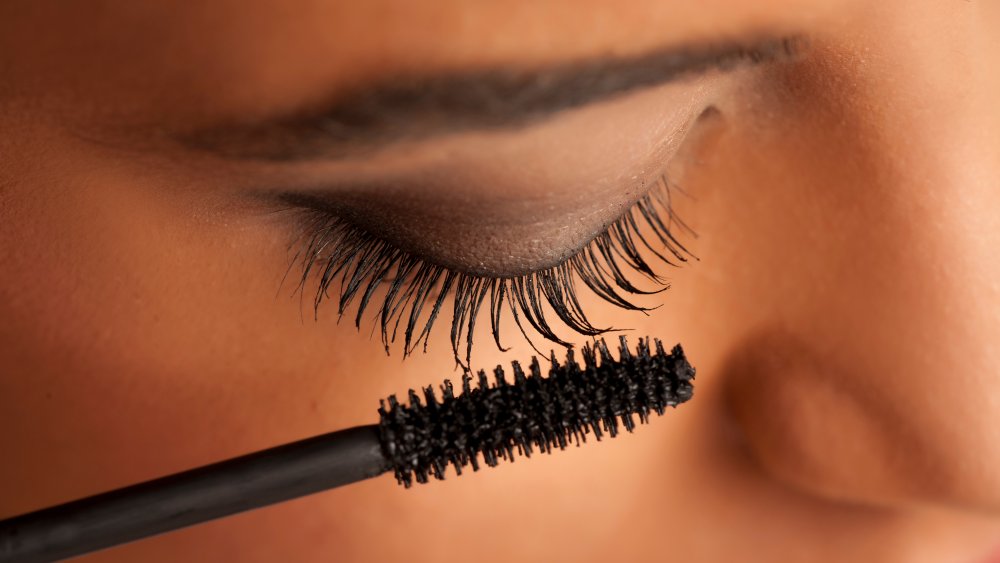 Shutterstock
According to Fox News, there are 10 specific chemicals found in mascara that are said to be toxic. Among the chemicals are carbon black, heavy metals, titanium dioxide, and ethanolamines, all of which reportedly have links to cancer. "The problem with ethanolamines is that they can be contaminated with cancer-causing chemicals called nitrosamines," Janet Nudelman, director of program and policy at the Breast Cancer Fund and director of the Campaign for Safe Cosmetics, told Fox News. The outlet also lists benzalkonium chloride (BAK), prime yellow carnauba wax, formaldehyde and formaldehyde-releasing preservatives, and parabens as potentially harmful chemicals that could cause problems, such as allergic reactions, dryness, and irritation.
To avoid such chemicals and potential irritation, stay away from waterproof mascara and always read the label, researching certain ingredients if you don't know what they are. "One simple word can hide dozens and dozens of ingredients, some of which can be toxic," Nudelman advised. That's one mascara mistake you don't want to make.