The One Thing You Need To Know About Lip Masks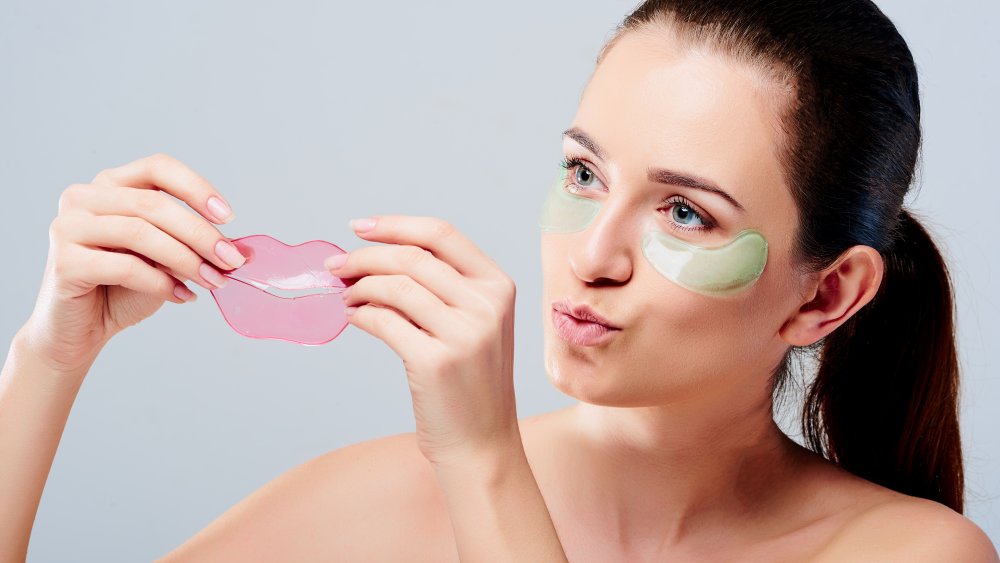 Shutterstock
Lip masks are quickly becoming almost as popular as face masks, especially in the colder months. "I'm obsessed with them, as a lot of makeup artists are," celebrity makeup artist Rachel Goodwin told SELF. "Something that I do on all my clients before a big event is make sure that we prep the skin and the lips really well before makeup, because it really affects the way that makeup looks and lasts. So this particular mask is targeted for the lip area, and you look absolutely silly but they really do work." However, the one thing you need to know about lip masks is that are not all created equally.
Beaut. describes lip masks as face masks for your lips, similar in hydrating and conditioning your lips as face masks do your skin, and you can usually find lip masks that claim to plump, smooth, soften, and hydrate lips, among other benefits. Ultimately, when looking for a lip mask, you really need to consider what results you're after.
Lips masks won't solve all your lip problems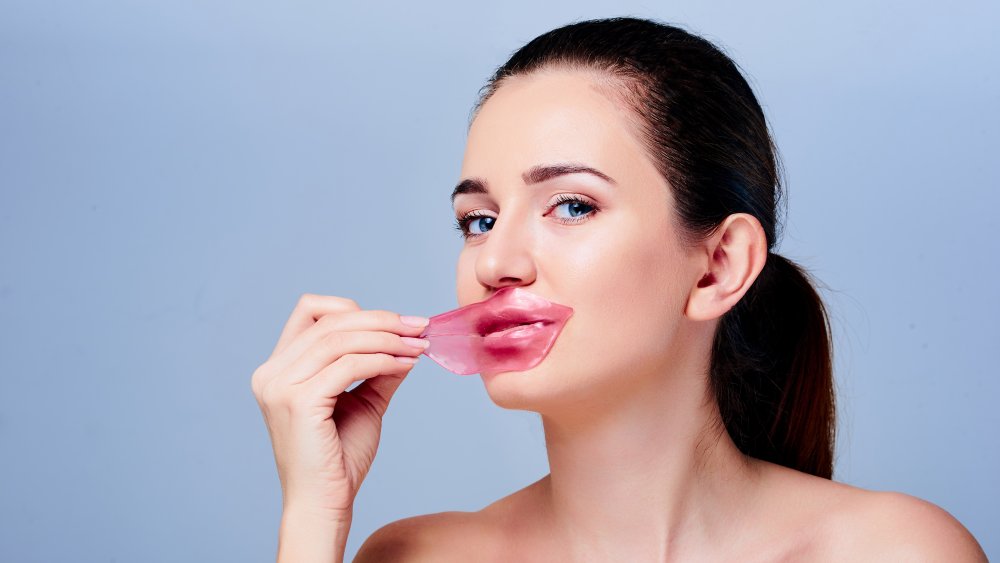 Shutterstock
According to Business Insider, the ingredients you want to look for in lip masks are vitamin E, shea butter, cocoa butter, murumuru butter, almond oil, Jojoba oil, castor oil, aloe vera, and agave. If you have extra dry lips, Dr. Shasa Hu, a dermatologist at the University of Miami Health System, told SELF to instead look for lip masks with beeswax, shea butter, moringa oil, dimethicone, and petroleum jelly.
Unfortunately, lip masks won't solve all your lip problems, particularly if you're looking to remedy dry, chapped lips. As SELF states, in some cases, you may actually be better off with a medicated lip product or lip exfoliator. Dr. Lily Talakoub, a dermatologist at McLean Dermatology and Skincare Center in Virginia, points out that sometimes drinking enough water is the best answer when it comes to keeping your lips hydrated.