The Reason Shannen Doherty Kept Her Cancer Diagnosis A Secret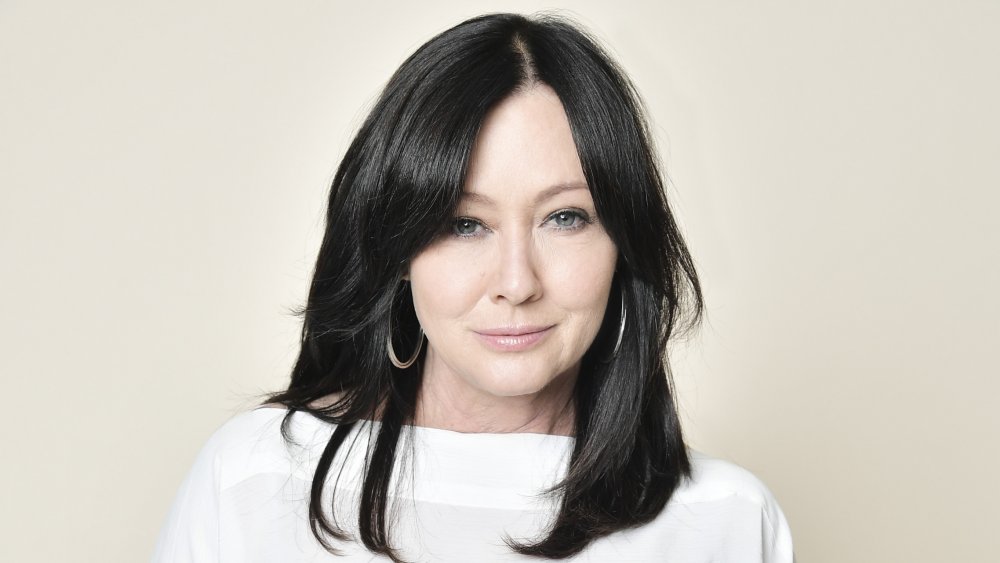 Neilson Barnard/Getty Images
Shannen Doherty recently revealed that she has been diagnosed with stage four breast cancer. The news came as a shock to her many fans, especially as this is not the first time she has battled the disease. Doherty was first diagnosed with breast cancer in 2015, but had since gone into remission.
"It's going to come out in a matter of days or a week that — I'm stage four," she told ABC News on February 3. "So my cancer came back. And that's why I'm here." She added, "I don't think I've processed it. It's a bitter pill to swallow in a lot of ways."
Shannon Doherty kept working after her cancer diagnosis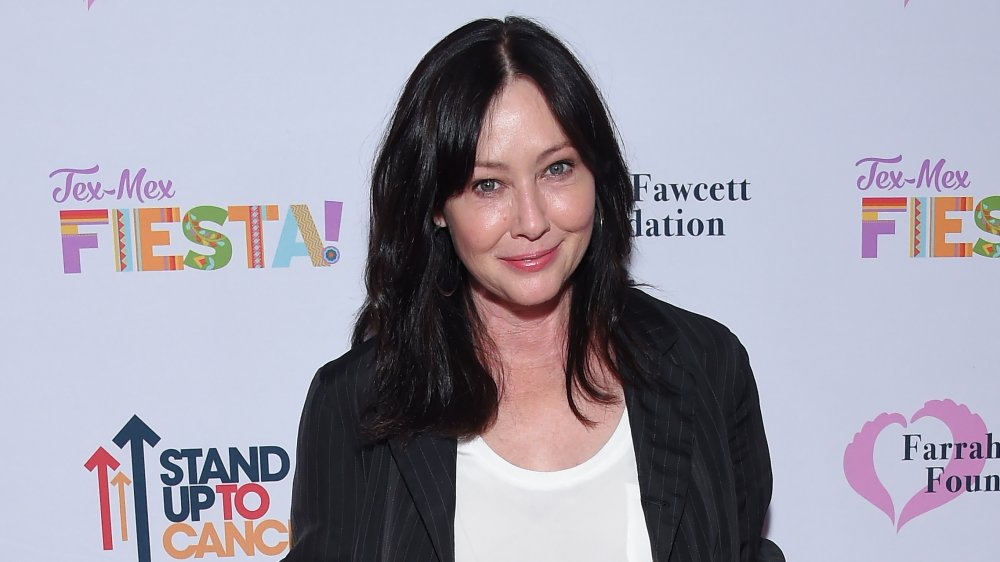 Lisa O'connor/Getty Images
Doherty kept the diagnosis secret for a year, going back to work on the Beverly Hills, 90210 reboot, BH90210, with only a few people close to her knowing of her illness. She kept the news to herself because she wanted people to see that "other people with stage four can work too," adding, "our life doesn't end the minute we get that diagnosis." 
"We still have some living to do," said the actress. 
Doherty finally opened up about her diagnosis because of an ongoing lawsuit against State Farm. Doherty sued the insurance company after her home was damaged in 2018's Woolsey Fire, saying some of her claims were denied and should have been covered by her insurance. Doherty was afraid her illness could be disclosed in court documents and wanted to go public with the news before it could be leaked. 
"I'd rather people hear it from me," she said. "I don't want it to be twisted. I don't want it to be a court document. I want it to be real and authentic. And I want to control the narrative. I want people to know from me, I just didn't want them to know yet."