This Is How Much Tiffany Trump Is Really Worth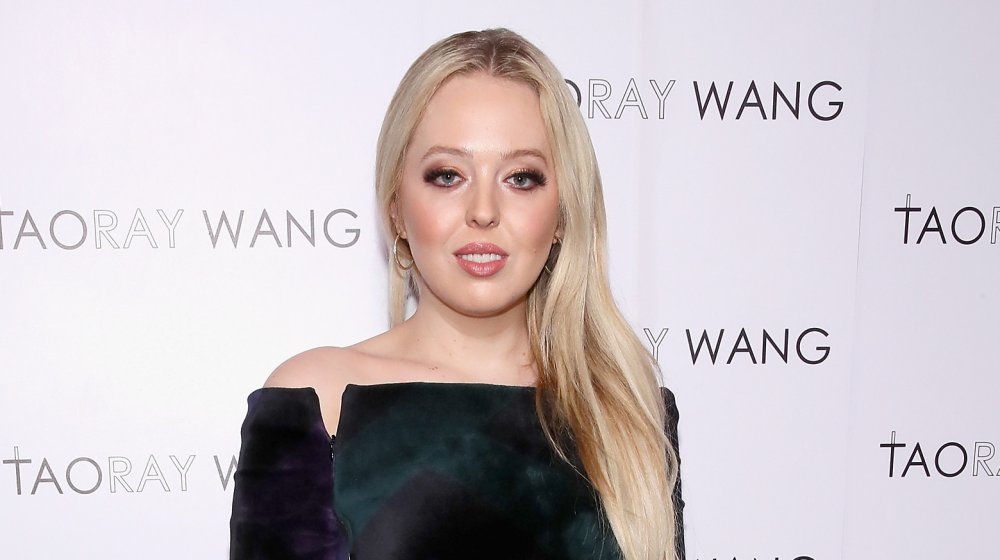 Astrid Stawiarz/Getty Images
Tiffany Trump may not be as well-known as her famous siblings, but that doesn't mean she isn't worth a pretty penny. The daughter of President Donald Trump and his first wife, Marla Maples, is a studious young lady more likely to be glimpsed on the front row at a fashion show than on Page Six.
Trump's upbringing took place predominantly in California with her mother, with whom she's still very close to this day. Although she was a firm fixture during her father's infamous 2016 presidential campaign, this is one Trump who isn't as readily associated with the family brand — and could be all the better for it.
Tiffany Trump is sitting on a considerable fortune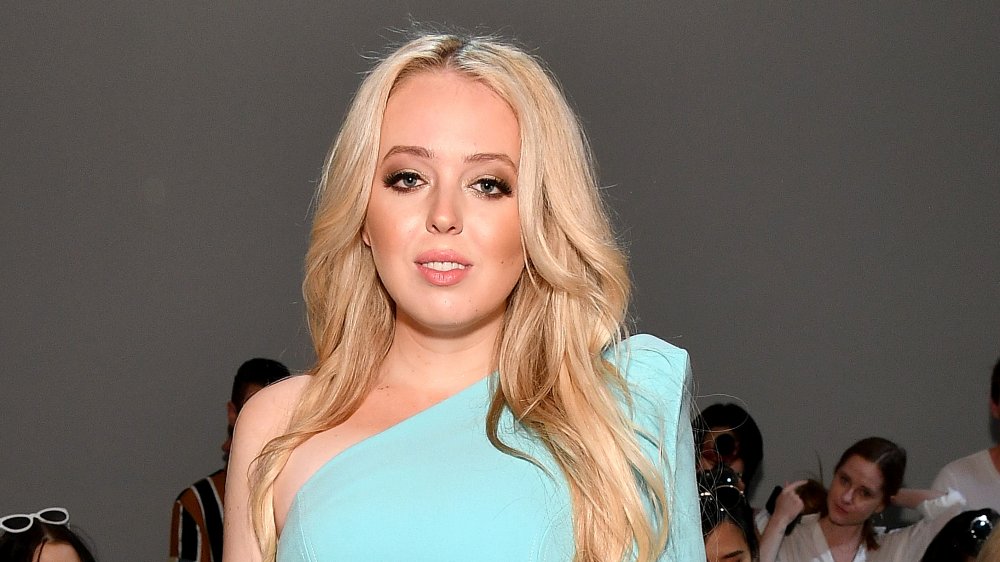 Dia Dipasupil/Getty Images
In particular, Tiffany Trump is properly focused on getting an education, with People covering her 2016 graduation from the University of Pennsylvania. She graduated with a double major in sociology and urban studies, going on to Georgetown University to attend law school, as reported by The New York Times. She may not be interested in taking on her father's business empire, but Trump is somewhat attracted to the spotlight, releasing a single, "Like a Bird," in 2016.
Named after one of her father's favorite deals, according to an interview with Maples, Trump also shares her father's taste for the finer things in life, from summers in the Hamptons to designer clothes and shoes. In spite of a strong Instagram presence, however, Trump is still hard to get a read on. An article in The Washingtonian, published to coincide with her impending Georgetown graduation, recounted several students' memory of a secret service agent answering a question on Trump's behalf when she came up short in class.
Still, regardless of whether we'll ever get to know the real Tiffany, there's no doubting her considerable wealth — Celebrity Net Worth puts it at a huge $10 million.