The Truth About Isagenix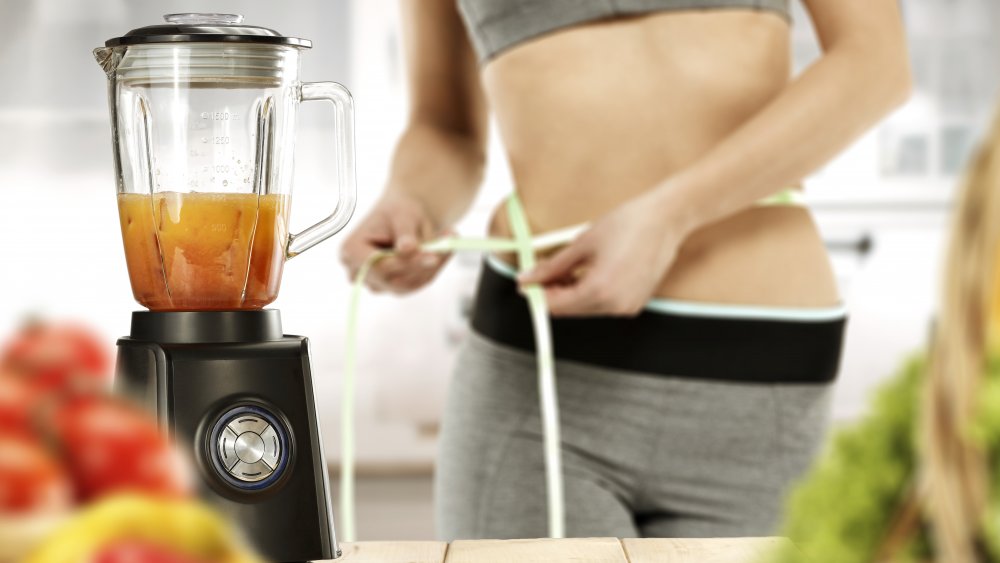 Shutterstock
The Isagenix diet is the latest wonder weight loss program designed to help you lose weight in just 30 days without killing yourself at the gym. A variety of products including protein shakes, bars, cleanses, and supplements are available to help replace your regular diet so you can drop the pounds very quickly.
However, as Medical News Today reports, the Isagenix diet involves ingesting products that are high in sugar and not necessarily nutritionally rich. There are also certain worrying side effects to consider if you're going to give this particular diet a go, and its long term weight loss effects aren't necessarily sound either. 
Isagenix is all about restriction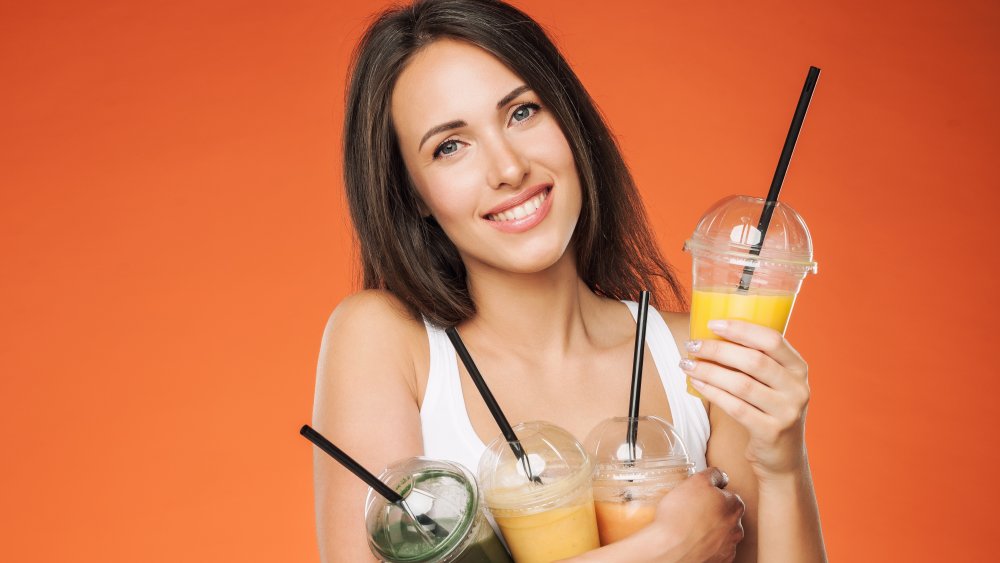 Shutterstock
The Isagenix diet works predominantly because it's a mixture of shake days and cleanse days, meaning it has the same effect as combining portion control, caloric restriction, and intermittent fasting all over the course of one month. On shake days, you replace two meals with Isagenix shakes while the third meal should be 400 to 600 calories total. 
On cleanse days, you have four servings of the Isagenix Cleanse for Life liquid and no more than six Isagenix snacks in place of all meals. Isagenix supplements are also allowed during either day, if you're feeling particularly hungry. Once you've completed the 30 days, you can either restart it or try a different Isagenix program (there are several available). It's worth noting none of Isagenix's weight-loss claims have been verified by the United States Food and Drug Administration (FDA). 
There are much more effective ways to lose weight than Isagenix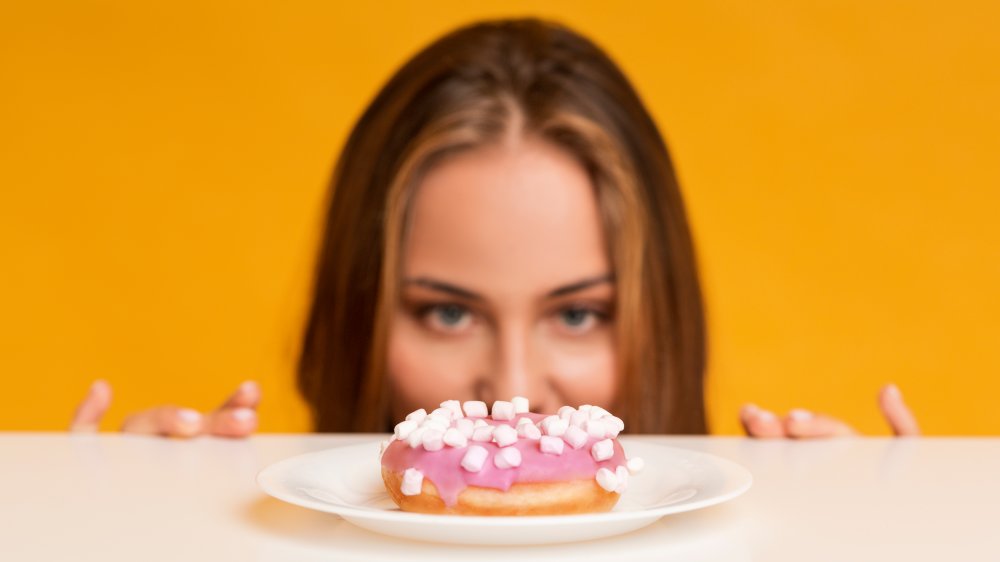 Shutterstock
Naturally, because the Isagenix program restricts food and calorie intake significantly, it can promote weight loss. It's designed to be convenient, so you don't get the chance to crave something you shouldn't be eating because you only have certain specific items to eat or drink. However, the 30-day plan is pricey and comes in at $378.50 per month, while the meal replacement products are quite high in sugar. The diet isn't sustainable either, and you're likely to regain the weight (plus more) when you eventually go off it. Side effects include constipation, diarrhea, dizziness, fatigue, and headaches.
Women's Health reiterates these concerns, warning that it's neither a healthy nor sustainable alternative to simple clean eating and regular exercise. Also, it's important to note that our bodies don't require "cleansing" products as our organs already do all the work for us (which is why juice cleanses are pointless). Likewise, any product with built-in laxative qualities is going to do long-term damage to your insides.