The Truth About Queen Elizabeth's Favorite Tiara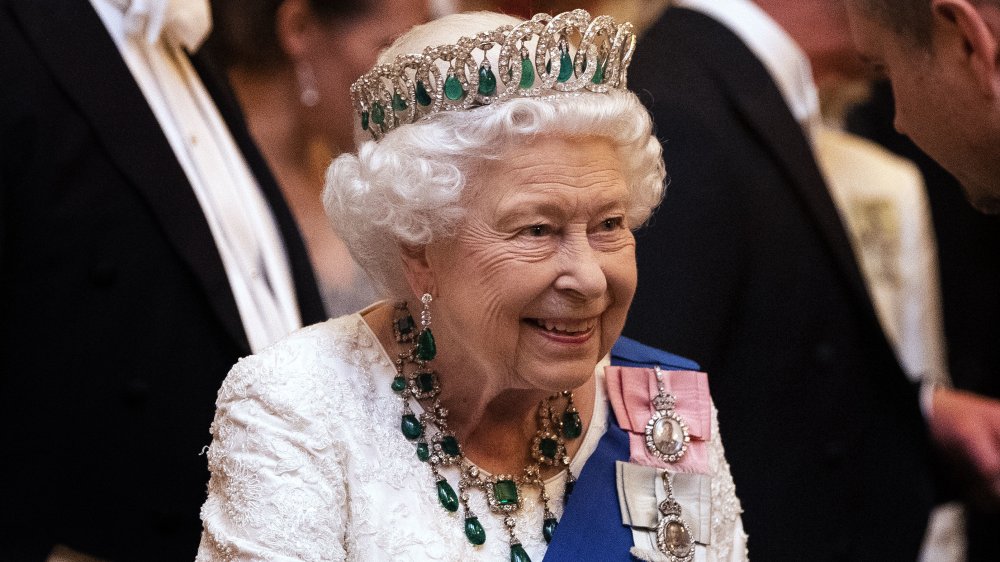 Wpa Pool/Getty Images
Queen Elizabeth II has many tiaras among her collection, but there's one royal headpiece that stands out from the rest. According to Town & Country, the Vladimir Tiara is reportedly thought to be one of the royal's favorites, and it has quite a lot of history behind it.
The Vladimir Tiara hasn't always been in the British royal family. Before it traveled to the U.K., it belonged to the Grand Duchess Vladimir (born Marie of Mecklenburg-Schwerin), who commissioned it from Bolin, the court jeweler of the Romanovs. The diamond and pearl tiara was crafted some time after her 1874 wedding to Grand Duke Vladimir Alexandrovich, uncle to Tsar Nicholas II.
The duchess fled St. Petersburg during the Russian Revolution, hiding most of her most precious jewels in the Vladimir Palace and bringing only "daytime jewels and strings of pearls" along with her to the countryside. In 1920, she moved to Venice, and was the last member of the Romanov family to leave Russia.
The Vladimir Tiara made its way to England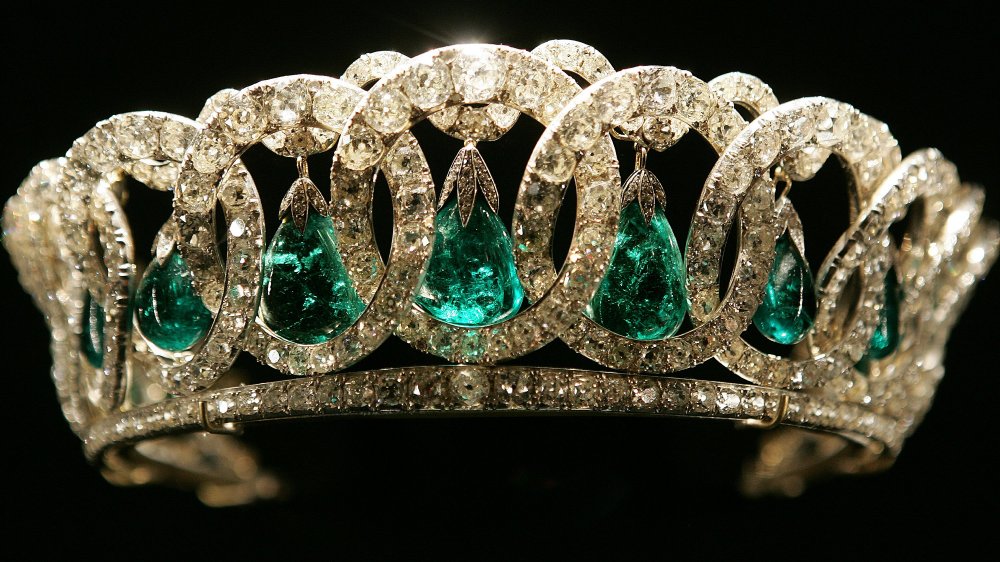 Peter Macdiarmid/Getty Images
Things only get more wild from there. While the duchess never returned to the Vladimir Palace to collect her jewels, a British officer snuck into the palace in disguise. He retrieved the duchess' collection and safely smuggled it to London, where her son, Grand Duke Boris, was living. 
After the Grand Duchess Vladimir died, her family auctioned off part of her lavish collection of jewels for some much-needed money. The now-infamous tiara was sold to Queen Elizabeth's grandmother, Queen Mary.
Once the tiara found its way into the Windsor family, they changed things up a bit. Emeralds once belonging to Queen Mary's mother, Mary Adelaide, the Duchess of Cambridge, were added to the tiara. A mechanism to remove the emeralds and replace them with the tiara's original pearls was also added, making the tiara both beautiful and versatile.