The Truth About Chip And Joanna Gaines' Castle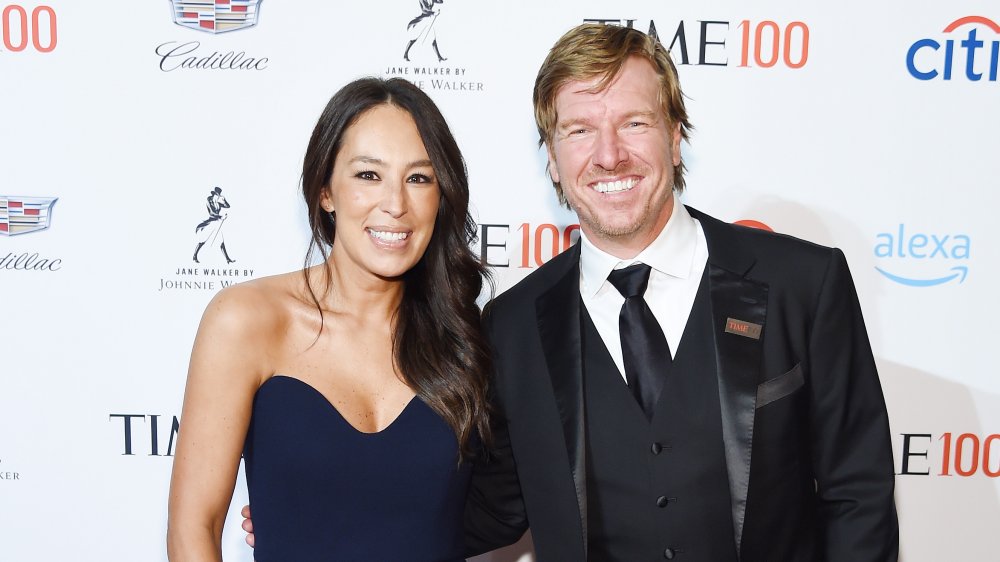 Larry Busacca/Getty Images
Chip and Joanna Gaines are masters of home renovation. All we have to do it watch their HGTV show, Fixer Upper, for proof. While they may be able to turn around a home like no one else, they don't always agree on which projects they should tackle.
Take the Cottonland Castle, for example — a historic home in Waco that was completed in 1913 and looks, according to Joanna, "as if, once upon a time, somebody in Europe packed up a fairy-tale fortress and shipped it off to begin a new life in the American West."
"It's the kind of place that prompts people passing by to stop and stare, exchanging thoughts about all the stories it could tell," Joanna wrote on the Magnolia blog.
Chip and Joanna Gaines' castle is in pretty rough shape
The Cottonland Castle is certainly gorgeous, but its terrible condition put Joanna off. Chip fell in love with the home, but Joanna viewed it as "an incredibly daunting project," adding that "the place looked haunted." Nevertheless, Chip was hooked. For nearly 20 years, he put in offers on the house each time it was listed.
The couple finally managed to nab the property in 2019, with Joanna saying "making it ours finally felt right to me." According to the home's listing on Realtor, the home went off the market in February 2019 and had last been listed for $425,000. The 6,700 square foot home sits on 0.81 acres and has three beds and two and a half baths.
Restoring Chip and Joanna Gaines' castle is going to cost a lot of money
While the couple has yet to start on the project, it's going to cost them a pretty penny, not just because of its state of disrepair but because of the fact that it's listed as a historic property. As Brian Davis, a real estate investor, told Realtor, "Unique, historic buildings like this one are notoriously unpredictable and expensive to renovate as well. The Gaineses will have some additional legal hoops to jump through, given its historic landmark status."
The website reported that a previous contractor estimated it would take $600,000 to $1 million to restore the home.
Still, if anyone is up to the challenge, it's Chip and Joanna Gaines. "Right now, there's no knowing exactly how this harebrained adventure will turn out, but the dream — Chip's dream from so many years ago, the dream of what this wonderful old home could become — that dream is still very much alive," wrote Joanna.