Where Is HGTV's Home Town Filmed?
It goes by many names. To some, it is the "Yellow Pine Capital of the World." Thanks to its oak-lined streets, the city's website also calls itself "City Beautiful," and in 2016, it became the set for HGTV'S Home Town featuring Erin and Ben Napier (via Downtown Laurel).
Before it became America's Home Town, Laurel, Mississippi had a vibrant community built on the wealth of its pine forests. It had sawmills, and it was a cultural hub. But by the 1990s, Southern Living says the town center had become an abandoned site with buildings falling into disrepair. It was not until the beginning of the 2000s that Laurel's residents began to work together to bring their town back to life. 
"When we all came home from college — Mallorie and Jim Rasberry, Emily and Josh Nowell, Ben, and me — we were the only people who lived downtown," Erin Napier, star of Home Town, tells Southern Living. "It was just us and the feral cats. For the six of us, all in our twenties, it was like a game: How can we make downtown Laurel feel alive again?"
Reviving Laurel was a group effort
While Erin and her husband Ben might have shone America's TV spotlight on their storybook town, bringing the town back to life was a group effort. Laurel's mayor, Johnny Magee says, "When my daughter graduated high school, she said she was going to leave. That was one of the things that propelled me to get into city government: I didn't want younger residents to say, 'I don't want to stay here.' I do everything I can now to help people know that they can stay here and make a living, be comfortable, and be happy. I invite people to do workshops on homeownership, and I tell them where I came from to show them how much Laurel has changed."
A number of Laurel's residents have made good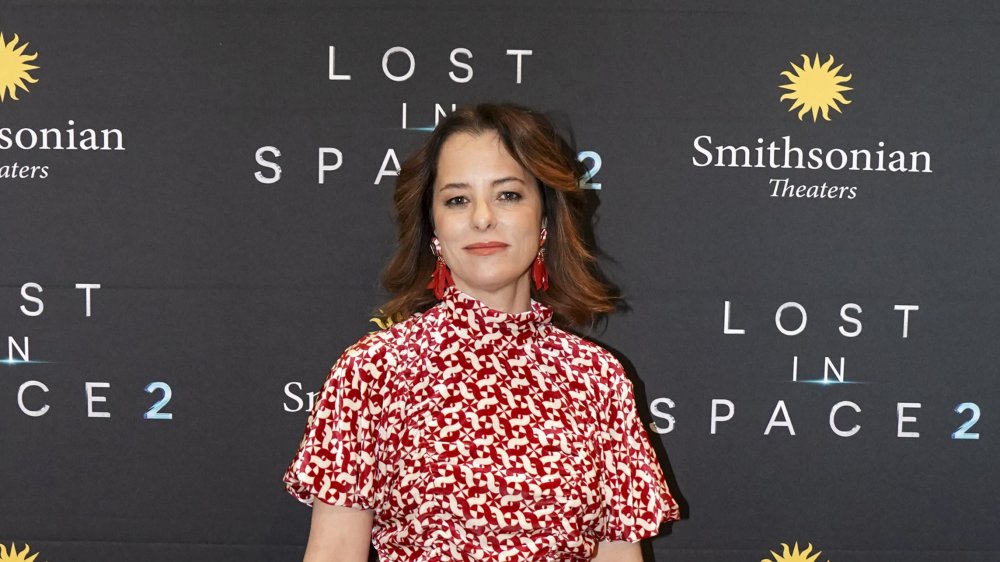 Leigh Vogel/Getty Images
There must be something in Laurel's water, because Home Town's Erin and Ben Napier aren't the only celebrities that call it home. Notable folks who can call Laurel their home town include actress Parker Posey, who appeared on TV shows like Lost in Space, Inside Amy Schumer, The Good Wife, and Boston Legal (via IMDb); NSYNC's Lance Bass; as well as football players Clinton Portis who played for the Broncos and the Redskins (via NFL) and Jason Campbell, who played for several teams including the Redskins, the Raiders, and the Bengals (via NFL).
Today, Laurel has a population of 18,500 and homes are valued at an average of $83,700, and it hopes to become a beacon for people who identify as small-town folks who thrive on the gentle hum of living someplace far from the buzz of urban living.