Where Does Mina Starsiak Live And How Big Is Her House?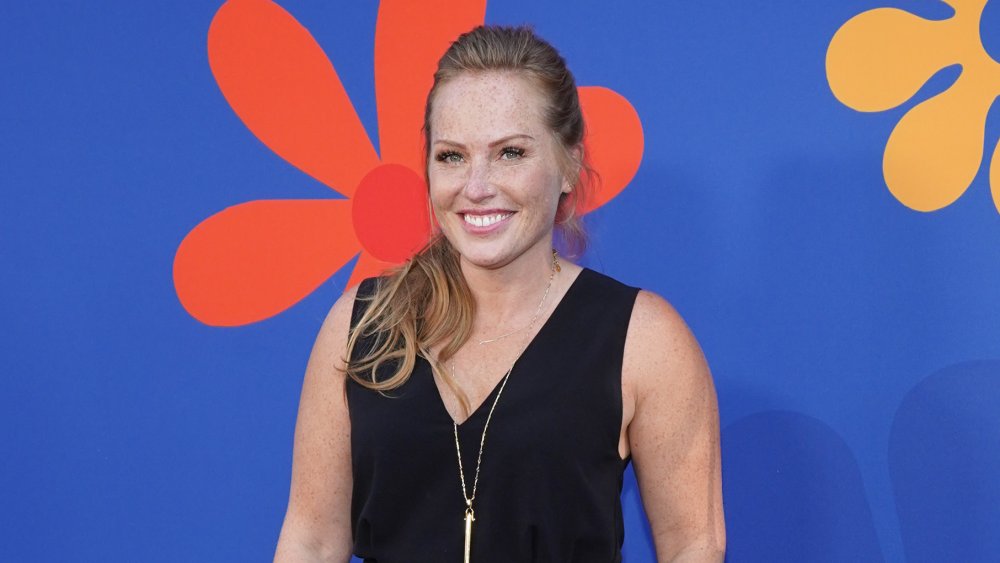 Rachel Luna/Getty Images
Karen E. Laine and Mina Starsiak Hawk are the stars of HGTV's Good Bones. The mother-daughter duo is best known for flipping houses in their hometown of Indianapolis and their show is said to have boosted tourism to the Fountain Square area. 
"This used to be a neighborhood that was tucked away from the core of the city, but now visitors are pouring in just to see what the Good Bones crew continuously raves about," Morgan Snyder of the city's tourism department told Midwest Living. Speaking to HGTV, Starsiak-Hawk admitted, "This is the neighborhood that Mom and I do a lot of our renovations in, it's where we currently live, and the neighborhood is our home. I really can't imagine living anywhere else."
While Laine retired from the show late last year, Starsiak-Hawk shows no signs of slowing down, taking the lead on the TV show after working for herself and her family to build their dream home. According to HGTV, she previously bought an empty lot next to the house she already owned in Fountain Square and planned a three-story new build with 2900 square feet.
Mina Starsiak dream home has a southern feel
Describing the outside design of the house, Starsiak Hawk revealed to HGTV: "We wanted to bring in a southern feel with big columns, large balconies, porch fans and black iron fencing." And it seems their dream has become a reality. At the completion of the project, Starsiak Hawk told HGTV, "This is our forever home... we're not going anywhere."
Inside you can find an entrance foyer, meticulously designed main dining room, cozy living room, large master suite with a walk-in shower and walk-in closet, a family-friendly open plan kitchen, cute nursery, kids bedroom, home gym, home office, big backyard, and even a doggie spa. Talk about living the dream!