The One Thing Prince William Can't Beat Kate Middleton At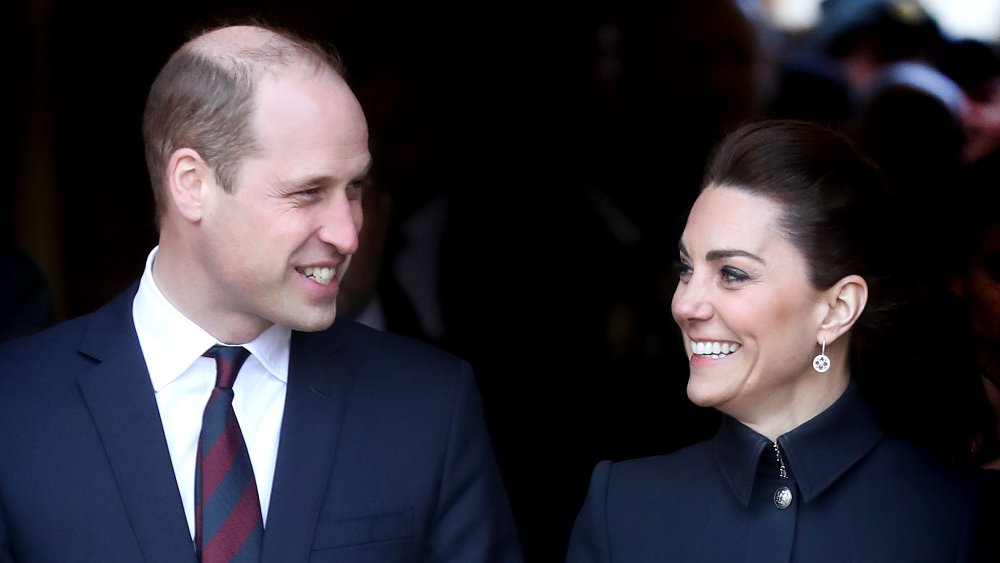 Chris Jackson/Getty Images
Who knew that Prince William and Kate Middleton were so competitive? It turns out that the two are both tennis fans and frequently play together, with Middleton winning every single time. Retired tennis pro Rod Laver revealed to the Daily Mail that he's interacted with the royal couple a few times, and learned about Middleton's tennis prowess from Prince William. "William told me he couldn't beat her," said Laver.
Middleton works hard at her tennis game. The Daily Mail previously reported (via Hello!) that Middleton takes private tennis lessons at London's Hurlingham Club. "She's really very good," a club member told the outlet. "She comes down and trains with her tennis coach with her security looming in the background. Sometimes they fetch her stray balls."
The next generation is also getting quite good at tennis. Prince George and Princess Charlotte are reportedly already showing an aptitude for the sport and also take tennis lessons.
Tennis isn't the only thing Kate Middleton has beaten Prince William at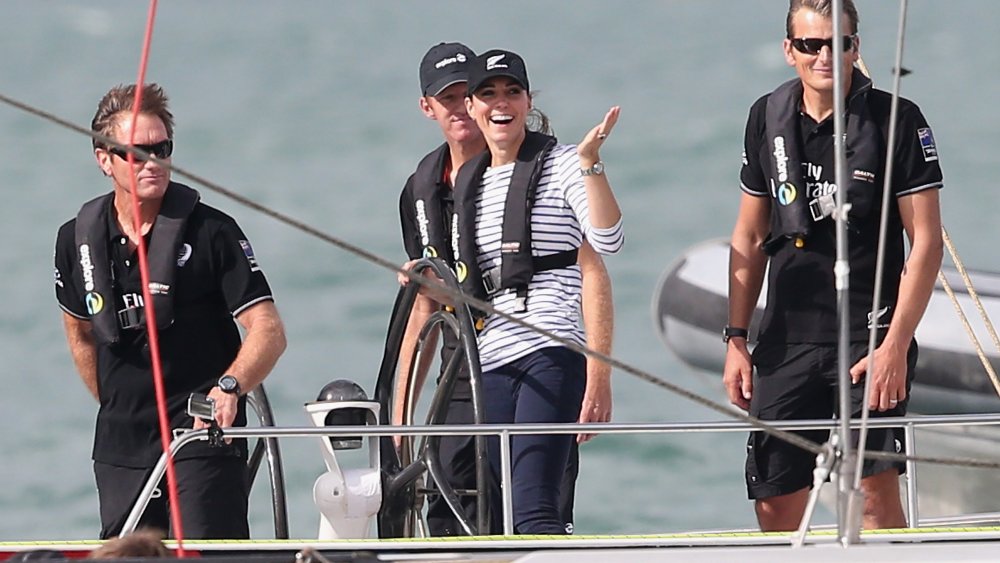 Chris Jackson/Getty Images
It seems that the Duchess of Cambridge isn't only talented at tennis. In 2014, the Daily Mail reported that Middleton had won a yacht race against her husband in New Zealand.
When it comes to boat racing, though, the Duke and Duchess of Cambridge are on more even footing than they are on the tennis court. In 2011, Time reported that Prince William beat Middleton in a Dragon Boat race in Canada.
In 2017, the couple again competed against each other in a boat race during their royal tour of Poland and Germany. "No pressure, but I do want to beat my husband," Middleton told reporters before the event (via Vanity Fair). Prince William won the race but was a good sport about it, proving that a little friendly competition just may be the secret to Prince William and Kate Middleton's happy marriage.