The Reason Bachelor In Paradise Fans Think Caelynn And Dean Are Secretly Married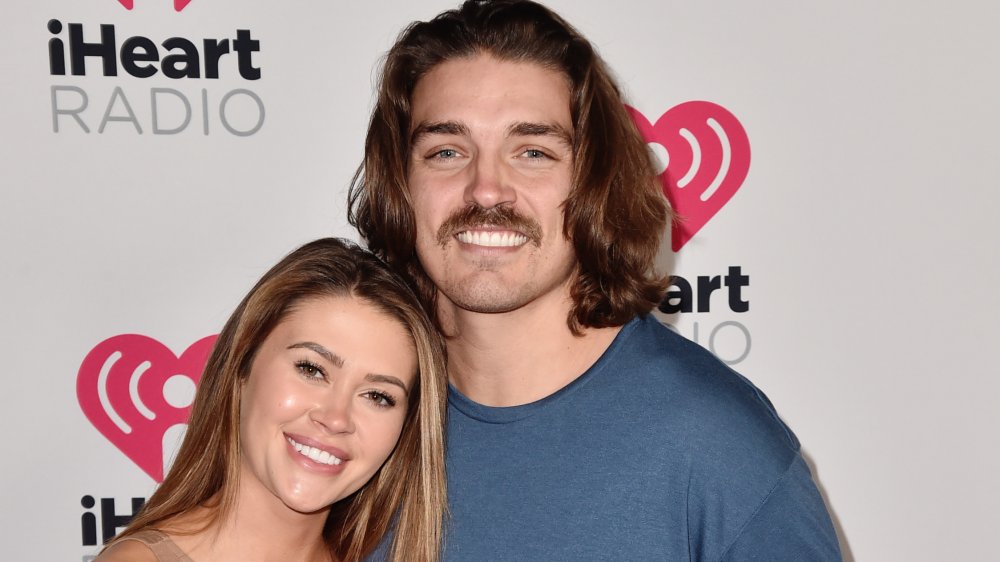 Alberto E. Rodriguez/Getty Images
In the middle of Peter Weber's roller coaster ride of a Bachelor season, even more Bachelor Nation news has been revealed. If you thought that Victoria Fuller's pulled Cosmopolitan cover was dramatic, wait until you hear what's (possibly) going on with Bachelor in Paradise's Caelynn Miller-Keyes and Dean Unglert.
It turns out that the two lovebirds may be secretly married. While they haven't made any announcements yet, they have dropped major hints. In an adorable Valentine's Day post on Instagram, a fan in the comments told Caelynn and Dean to "get married" to which Caelynn replied, "We already did." In another Instagram post, according to Cosmopolitan, Caelynn responded to a fan comment saying that Dean should propose, saying, "He already did."
This could have been taken as a joke except for the fact that the outlet also reported Dean's tagged pics show him wearing what looks suspiciously like a wedding band. Are the couple just messing with us or are they really married?!
Dean Unglert recently said that he and Caelynn Miller-Keyes weren't getting married soon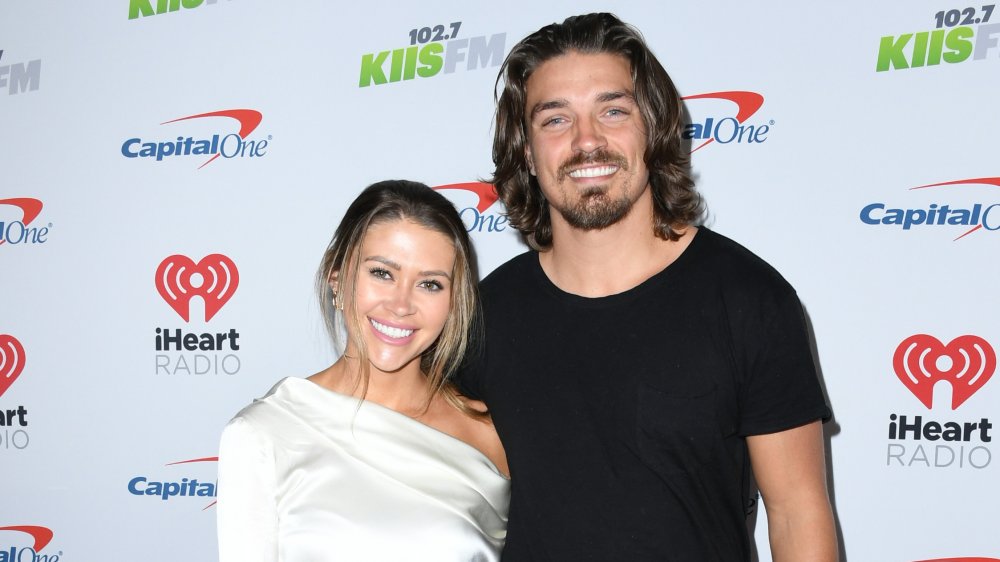 Jon Kopaloff/Getty Images
The potential secret marriage is even more interesting because, only two months ago, Dean was pretty cagey when asked about his future with Caelynn. In December, he told People that they were being "super patient."
"There's no, like, impending engagements or anything like that," he said. "We understand that with the Bachelor franchise, you kind of get put in a pressure cooker with your relationship and we're just traveling together, exploring each other, and having fun and doing what we're doing... You don't really set like relationship goals until later on down the line, so we'll see."
Caelynn seemingly agreed with her maybe-hubby, saying, "We're at such a good place right now. We'll move in together when the time is right, but I don't want to rush anything and I don't want it to be contingent on a lease ending or something like that. But maybe. Maybe next year. Maybe in two years. Who knows."