The Truth About Bridget Moynahan's Husband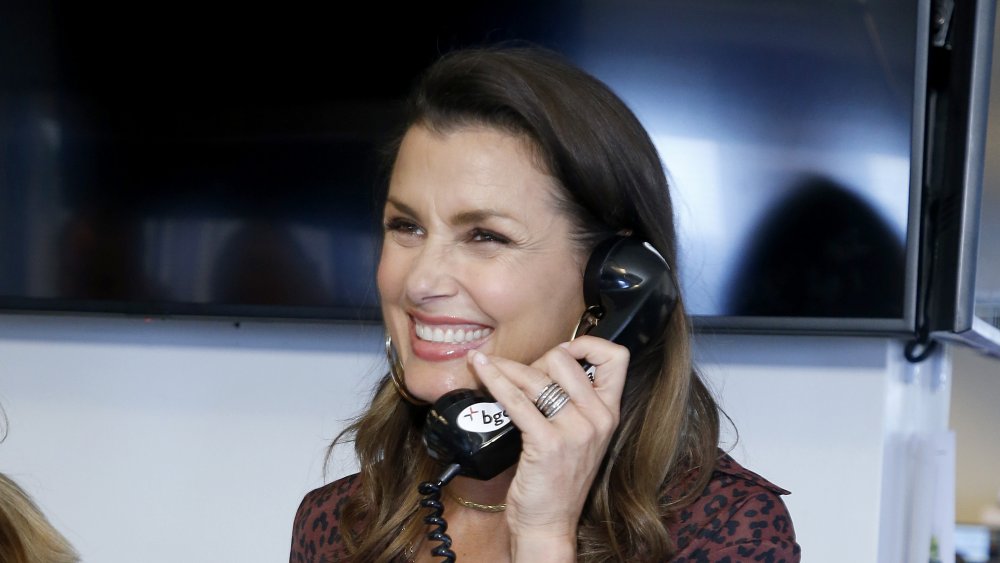 John Lamparski/Getty Images
They met through a friend and married in a romantic ceremony a little over four years ago. Bridget Moynahan, star of Blue Bloods, and Andrew Frankel made waves with their wedding ceremony, which they celebrated with a few friends at a vineyard in Sagaponack, New York in a secret ceremony. People said even guests were surprised when they turned up at the event; Country Living says those who were invited to the reception thought they were attending a harvest moon party. 
The couple didn't ask for any wedding gifts to mark their nuptials, only that donations were to be made to The Hole in Wall Gang Camp, which helps young people stricken with cancer and other blood diseases (via Heavy).
The wedding gave Moynahan's son John with ex Tom Brady new brothers, as Frankel himself has three boys from a previous relationship. But even now, four years after the romantic nuptials, we still don't know much about Andrew Frankel. So who is Bridget Moynahan's husband?
Andrew Frankel is an investment banker
According to his LinkedIn profile, Andrew Frankel is an Institutional Brokerage CEO and is Co-President of Stuart Frankel & Co., which was founded by his father Stuart in 1973. He describes his company as a "corporate access, global idea generation, and execution brokerage firm," where he manages its sales and U.S. cash equities trading desk on The New York Stock Exchange Trading Floor. Frankel has a Bachelor of Arts degree in Economics from the University of Pennsylvania, and joined his father's firm in 1993, a year before he wrapped up his studies.
In one LinkedIn post, Frankel credits his father's work ethic as his inspiration today. In one post, Frankel writes, "You can't replicate history. My father's story of integrity and work ethic drives me to grow and sustain our business every day. Hoping to make him proud."