How Lark Voorhies Really Feels About Not Being In The Saved By The Bell Reboot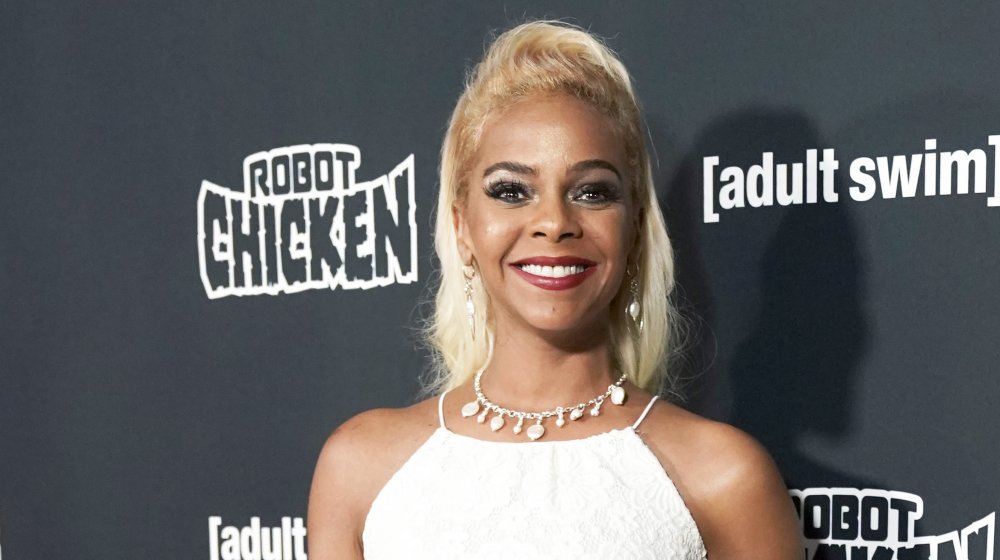 Erik Voake/Getty Images
Fans are getting excited for the Saved by the Bell reboot, but one familiar face won't be included in the new incarnation of the show. Lark Voorhies, who played rich girl Lisa Turtle, has not been invited on the show.
Voorhies is upset at not being included in the reboot. "I have to admit I did feel a bit slighted and hurt when I was not invited to be part of the Saved by the Bell reunion as well as other cast members events, yet of course, I also realized that having this puzzling disorder may have played a major part in that factual decision," said the actress on an episode of The Dr. Oz Show (via Fox News).
Voorhies may have been referring to bipolar disorder which, according to her mother, Voorhies was diagnosed with several years ago (per People). Voorhies previously denied the diagnosis.
Most of the original cast members will not be in the Saved by the Bell reboot
Voorhies isn't the only member of the original Saved by the Bell cast who isn't returning for the reboot. In fact, most of the original series regulars will not be starring on the show, although they may make guest appearances. The Saved by the Bell reboot focuses on a new generation of Bayside High students, although Mario Lopez and Elizabeth Berkley are set to reprise their roles as A.C. Slater and Jessie Spano (per TMZ).
While Voorhies may have been hurt by not being invited back for the Saved by the Bell reboot, her exclusion from it is not a big surprise. Voorhies was notably absent from at least two Saved by the Bell get-togethers with her former castmates. She wasn't at a 2015 cast reunion on The Tonight Show Starring Jimmy Fallon, and was also absent from a dinner held by her castmates in 2019 (per Radar Online).