The Real Reason Michelle Obama Posted Her '80s Prom Pic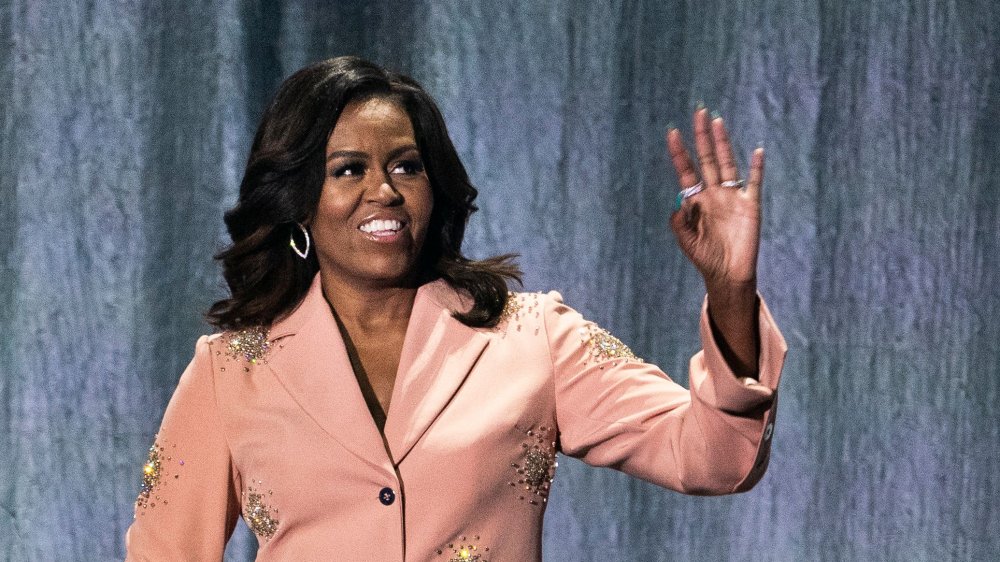 Martin Sylvest/Getty Images
We didn't need even more proof that Michelle Obama is flawless, but she just provided it in the form of her prom picture from the '80s. While some people might regret their prom pics, whether because of a bad hairstyle or a questionable outfit choice, Obama's prom pic just shows that she has always been effortlessly gorgeous.
Obama didn't post the picture to remind us of her timeless beauty, though. Instead, she shared the picture on Instagram to promote an important cause: voter registration.
"Throwing it back to my 1982 prom night and this pink satin, polka-dotted dress," wrote Obama in the caption of the picture. "If you're a student or teacher, join the #PromChallenge with @WhenWeAllVote and @MTV and tell us what your school is doing to register students to vote — you could get a free prom for your school! Learn more at prom.mtv.com. You can also help me spread the word by posting your prom photo with #PromChallenge."
Michelle Obama wants young people to register to vote
According to the official website of the campaign, Prom Challenge is a partnership between When We All Vote and MTV's +1thevote campaign, and has support from other brands, including Rent the Runway. 20 high schools "integrating voter registration into their schools in the most creative and impactful ways" will receive an award of up to $5,000 to go towards their school's prom.
As Refinery29 noted, Gen Z voters are coming of age and, based on Pew Research Center data, will (combined with first time voters) likely make up 10 percent of the 2020 election's voting base. This group is also the most diverse voting group in history, with 45 percent nonwhite voters. In 2016, 139 million people voted. That number is expected to increase to 156 million in 2020, and it looks like we will have Michelle Obama to thank for part of that increased turnout.