What Dwayne Wade Wants You To Know About His Transgender Daughter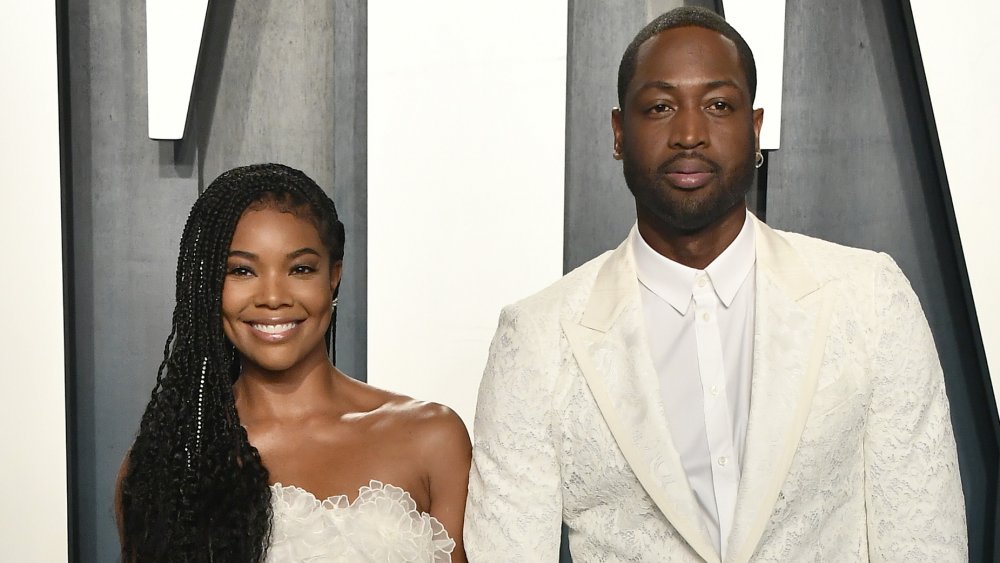 Frazer Harrison/Getty Images
Dwayne Wade and Gabrielle Union are proud parents as they introduced his 12-year-old daughter, Zaya Wade, to the world for the very first time. Actress Union took to social media to share an empowering video of Zaya, chatting with her father about the importance of staying true to oneself, writing alongside it, "It's Ok to listen to, love & respect your children exactly as they are."
The move comes in the wake of Wade publicly discussing what it means to support his child in her journey even if, as he and Bring It On star Union acknowledge themselves, they're learning as they go.
Dwayne Wade's daughter has always known she was transgender
During an appearance on Good Morning America earlier this week, proud father Wade confirmed Zaya has known she was transgender since the age of 3. He credited his daughter with teaching the family about what the designation means to her. The retired NBA star admitted he had a lot to learn, explaining, "I've been a person in the locker room that has been a part of the conversation that has said the wrong phrases and the wrong words myself."
Luckily, watching Zaya grow into the person she's always wanted to be has helped him understand. "Hopefully I'm dealing with it the right way," he said. "Inside our home we see the smile on my daughter's face, we see the confidence that she's able to walk around and be herself and that's when you know you're doing right."
Encouraging his child to be herself is hugely important to Dwayne Wade
Union echoed her husband's sentiments, describing Zaya as "Compassionate, loving, whip smart," and confirming, "We are so proud of her," alongside the clip, which finds the 12-year-old opining on what it means to be yourself. When questioned by her father, "Even when people are being mean, and even when people are getting hurt because they're trying to be themselves?" Zaya doubles down, advising, "I know it can get tough, definitely, but I think you push through, and you be the best you."
Appearing on The Ellen DeGeneres Show Tuesday, Wade reiterated he and Union are, "Proud parents of a child in the LGBTQ+ community, and we are proud allies as well." Wade explained, "When our child comes home with a question, when a child comes home with an issue, when a child comes home with anything, it's our job as parents to listen to that, to give them the best information that we can, to give them the best feedback that we can — and that doesn't change because sexuality is now involved in it." The whole family attended Miami Pride together last summer in a show of solidarity with Zaya.