Songs You Didn't Know Were Written By Dolly Parton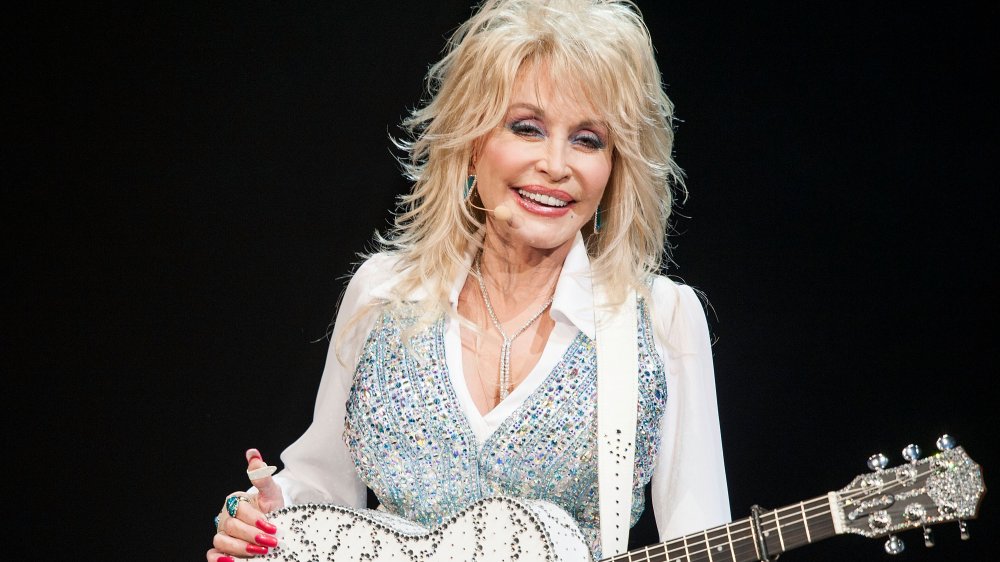 Valerie Macon/Getty Images
Dolly Parton is a music legend with an impressive list of hits under her belt from "Jolene" to "9 to 5" and "Coat Of Many Colors." Not only does she write the majority of her endless list of songs, but she also pens songs for other artists — a fact that very few people are aware of. "Everything's a song to me and I have the gift of rhyme, so I'm just always writing stuff," Parton told the Dallas Observer. "The more you live, the more you have to write about, and the more you write, the more you're skilled at it," she continued.
The most famous song Dolly Parton has written is, which may come as a surprise, is, "I Will Always Love You." Though Parton originally performed the song herself in 1974, it didn't become a worldwide hit until Whitney Houston lead the vocals in The Bodyguard in 1992. According to the Quartz at Work, Parton wrote it as a resignation letter to Porter Wagoner, host of The Porter Wagoner Show, when she was ready to leave his show. The songstress reportedly played the song to Wagoner, who told Parton it was the best song she had ever written. "I said, 'Well, you inspired it,'" she remembered on a podcast interview with WNYC public radio's Jad Abumrad. 
Other songs written by Parton and covered by other singers include "Dagger Through The Heart" by Sinead O'Connor, "There'll Always Be Music" by Tina Turner, and "I'm In No Condition" by Hank Williams Jr. (via Second Hand Songs).
Dolly Parton has written songs for various movies and TV shows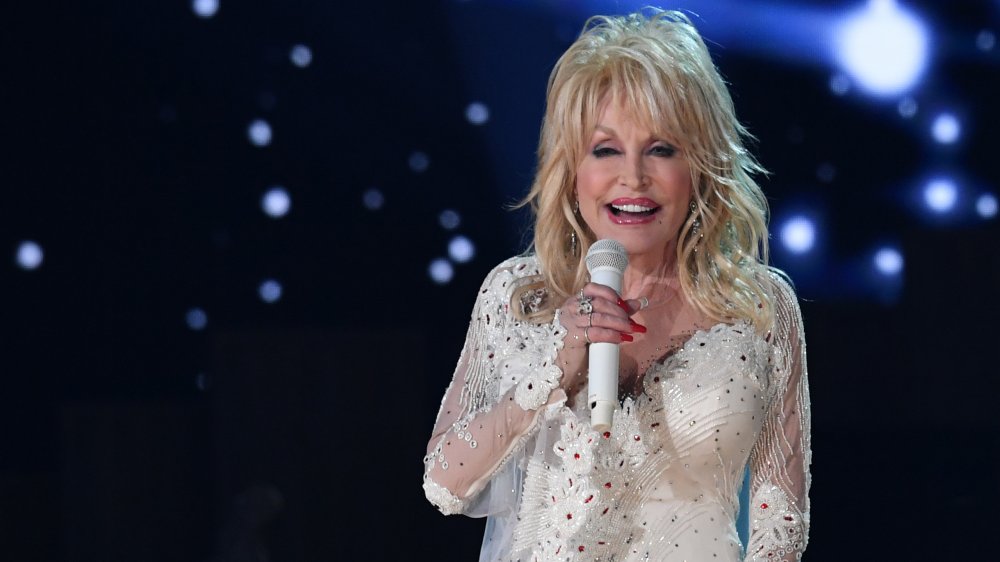 Robyn Beck/Getty Images
According to the Dallas Observer, Parton has been writing songs for over 60 years. "I started playing guitar when I was seven years old," Parton revealed. "So I wrote some serious songs after that," adding, "I still write the same way and for the same reasons." Speaking of her writing songwriting process, she admitted, "It's a very private thing for me... I prefer to be alone, but I can write anywhere, and do. I can be right in the middle of a session with music playing back and I'll come up with an idea and go into that little space, that little zone."
More recently, Parton can be credited with writing songs for the 9 to 5 musical as well as Netflix's Dumplin' and Joyful Noise, which she stars in alongside Queen Latifah.