How Much Barack And Michelle Obama Were Worth Before The Presidency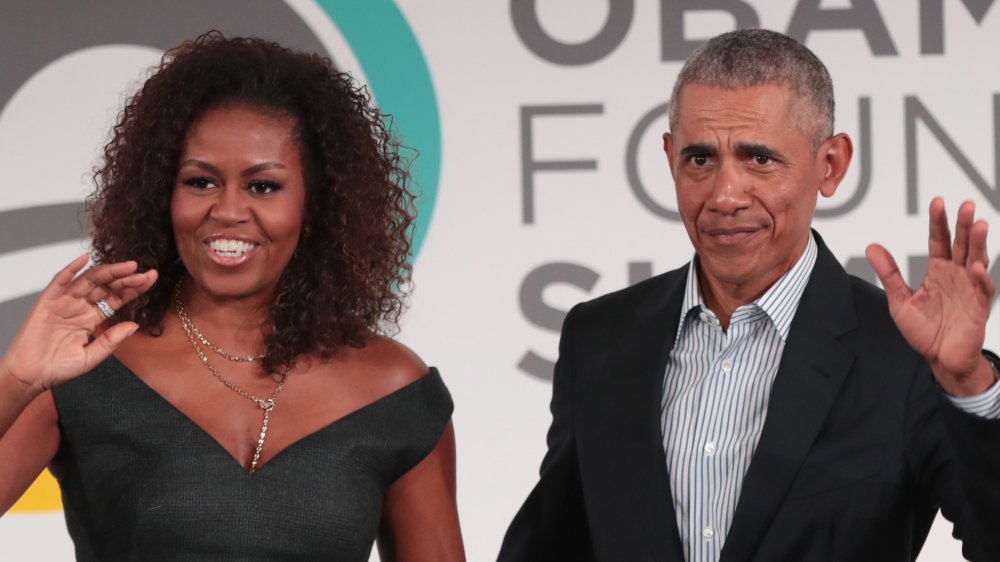 Scott Olson/Getty Images
The Obamas have spent their post-presidency years expanding their property portfolio, inking a lucrative production deal with Netflix, and writing bestselling books. Barack and Michelle Obama's gorgeous D.C. home showcases just how well life is treating them these days. 
A 2018 estimate put the Obamas' net worth at $40 million-plus, but a more recent calculation guessed much higher, at $135 million. From joining the Senate in 2005 until the end of his second term, Barack earned a whopping $20 million alone. However, it's worth noting the ex-President and former First Lady were worth a decent amount before they entered the White House, too. 
Barack and Michelle Obama were making big money when they arrived in Washington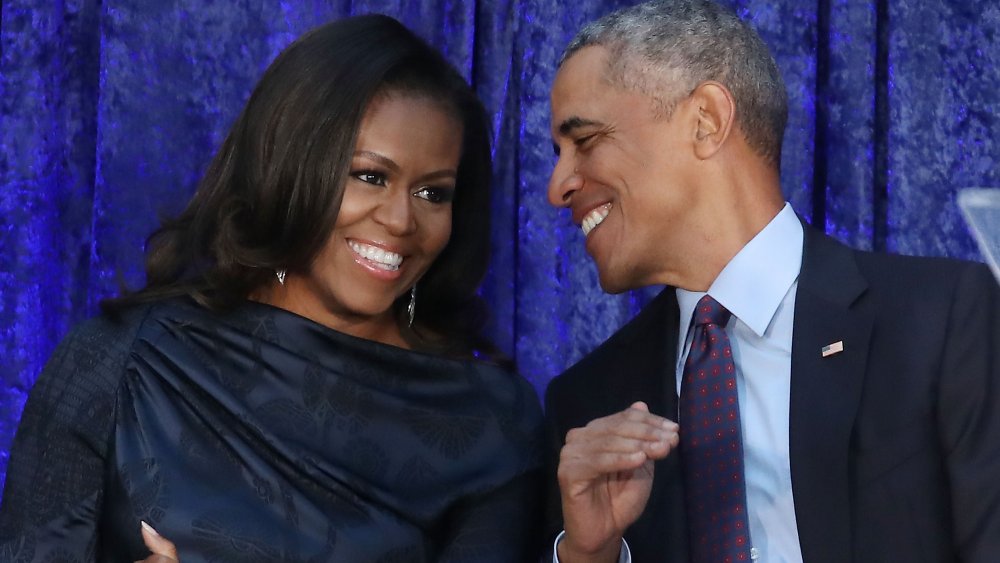 Mark Wilson/Getty Images
According to CNN Money, the Obamas had a $1.3 million fortune upon entering the White House. The site notes the soon-to-be President earned $60,000 as an Illinois state senator and a further $32,000 as a constitutional law lecturer at the University of Chicago. Michelle, meanwhile, was a big-firm lawyer before she left to work for a non-profit. After rising through the ranks to become VP for community affairs at the University of Chicago Hospitals, she was soon earning close to $317,000 annually. They had about $715,000 in investment funds at the time, too.
When Barack joined the U.S. Senate in 2005, he was making $85,000 a year, according to Forbes. The Obamas made less than $300,000 annually from 2000 to 2004, but for the following four years, that number jumped to $2.4 million. Michelle earned $317,000 in 2005 and $274,000 in 2006, before she joined her husband's presidential campaign. A job on the board of Treehouse Foods netted her over $80,000 annually. Then, in the fortnight prior to Obama's inauguration, he reworked his publishing deal, signing a $500,000 advance for a young adult take on Dreams From My Father, which contributed significantly to the couple's income also.