The Real Reason Sharon Osbourne Decided To Go Gray
Sharon Osbourne recently decided to go all natural, rocking her gray hair in a new style that she debuted on The Talk. The look is stunning on Osbourne, who revealed that she had been dying her hair red for 18 years and finally got tired of it. "I was just so fed up of going and having it dyed and having it dyed," she said. "And I just was like, 'I can't do this anymore.' I'm like, 'Why am I try to do something or be something that I'm not?'"
Osbourne decided it was time to be herself and to embrace her natural gray hair after being inspired by Jane Fonda and Helen Mirren, who have also gone gray. "Look how elegant they look," said Osbourne.
Osbourne is thrilled with her new gray hair, but what about Ozzy? Sharon says her husband thinks it's very "Devil Wears Prada."
Gray hair is a growing trend among celebrities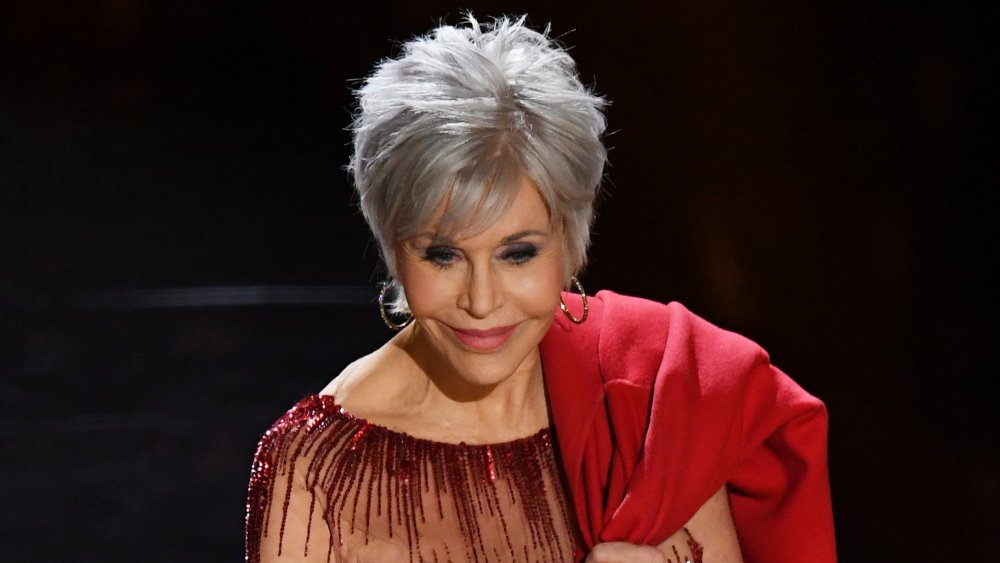 Kevin Winter/Getty Images
Osbourne ended up going to the same stylist Jane Fonda did to achieve the perfect gray hairstyle, Jack Martin. "She was coloring her hair once a week," Martin told Vanity Fair. "She told me, Jack, I cannot even smell or look at color anymore. Every week, I have to go color and sit in that chair."
The stylist revealed that with her new gray hair, Osbourne will only have to visit the salon twice a year. With her new hair, she could stretch a visit to the salon to nearly six months. "Did you see her on The Talk?" said Martin. "How she was walking like that free new woman?"
Martin added that the style is becoming popular with many women, especially because it's so much healthier for their hair than constant dye jobs. "We've damaged the hair a lot," he said. "We've colored the hair a lot. We've poisoned our skin a lot in the past years. Now, let's go back to more natural. Why not?"