Does The Pioneer Woman Have Kids?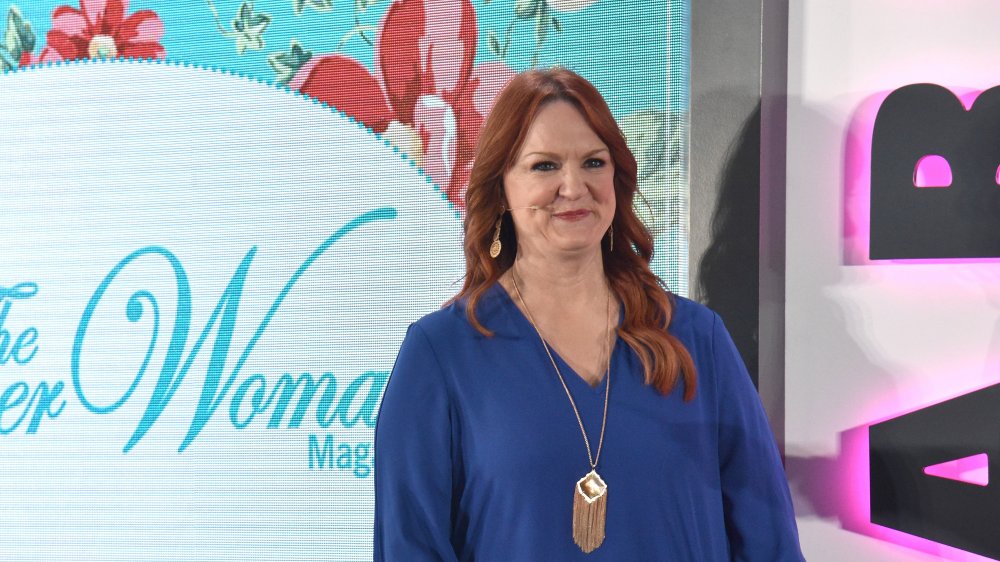 Bryan Bedder/Getty Images
Even if you're not a Food Network fan, chances are you know who Ree Drummond is. Also known as the Pioneer Woman, Drummond might actually be considered everywoman's life goals for managing family and being able to build a multimillion dollar lifestyle brand at the same time. She went to California to attend USC, but ultimately met her husband Ladd in her hometown back in Oklahoma. That took her by surprise because, as she put it to People, "I didn't even know any cowboys growing up. When my friends heard that I was marrying a cattle rancher and moving to the country, they literally could not believe it," she says. "They started calling me the Pioneer Woman as a joke."
A year and a half later, the woman who didn't want to get married was engaged, and it didn't take long before she was pregnant with her first child (via People).
Ree Drummond has four children
For someone who also said she "hadn't felt the calling of motherhood," Drummond appears to be a hands-on mom. Her Instagram profile describes her as "Wife of Cowboy. Mother of four. Lover of butter," and viewers know all about kids Alex, Paige, Todd, and Bryce Drummond.
21-year-old Alex is the oldest and currently at Texas A&M University, where she recently received her Aggie ring. 18-year-old Paige, Drummond's second daughter (and second child), is also off to college and is at the University of Arkansas. Paige made decorating waves in 2018 when Southern Living which featured a photo of her freshman dorm room, who said she had taken a page out of Joanna Gaines' farmhouse look (via Showbiz Cheat Sheet).
Drummond's boys, Bryce (16) and Todd (15), are the youngest members of her brood. Bryce has begun playing high school football and it seems he's set to make waves as a quarterback (via Tulsa World).
But Drummond's got furbabies too. She has four basset hounds and two Labradors, which provided the inspiration for a Pioneer Woman line of dog treats (via Parade).