Where Does Jonathan Scott Live And How Big Is His House?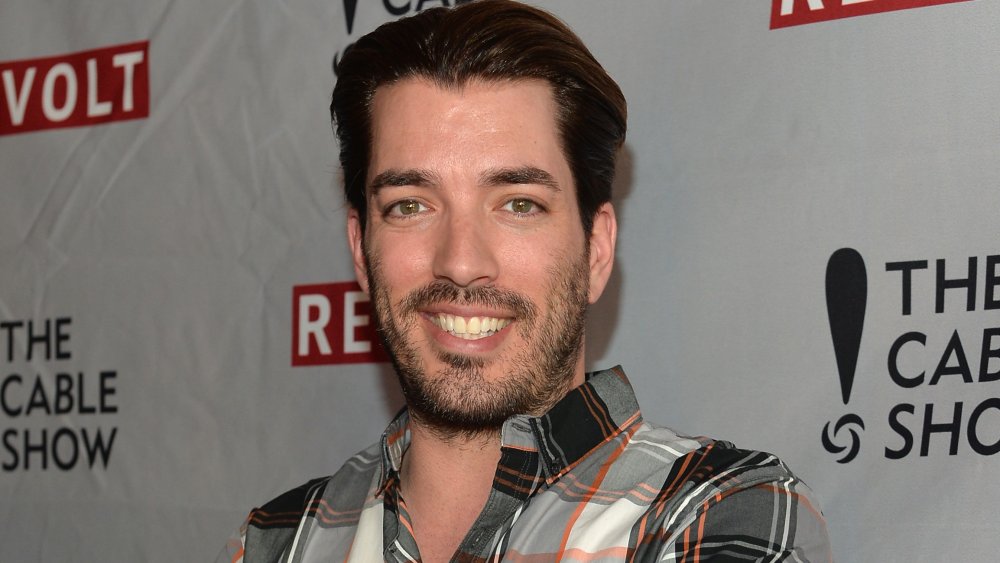 Alberto E. Rodriguez/Getty Images
If you've ever watched Property Brothers, we're willing to bet that you have wondered what the Drew and Jonathan Scott's homes look like. While Drew has kept the details of his house on the down low, Jonathan recently invited US Weekly to his house to check it out. 
Jonathan Scott lives in Las Vegas. "I learned pretty fast about Las Vegas," Jonathan told the Las Vegas Sun in 2019. "I'm not a gambler or a nightclub guy. When I first moved here in 2008 — right after the biggest snowstorm in years — I immediately started getting out, seeing shows and restaurants, getting out to Red Rock to explore. And then when my brother started to come to visit, I was already the best Vegas tour guide you could have."
Jonathan Scott's home boasts a games room and hot tub
According to US Weekly, Jonathan's house is Mediterranean-inspired. Las Vegas Review-Journal reports that size-wise, it's 5,000-square-foot, making it the perfect place for parties. "I had 160 people here for my last party," the reality TV star told US Weekly. The layout of the house follows suit, with Jonathan admitting he designed his house around socializing. "I'm a strong believer in designing around conversation pieces," he explained. An example of this is the dining room, which Jonathan describes as "massive" with enough room for up to 18 people.
While he insists it's no bachelor pad, Jonathan's house is also complete with a games room. "It's quite a hit," Jonathan admitted to US Weekly. "My house is definitely filled with lots of fun." And when he's not entertaining? Jonathan heads straight to his outdoor hot tub. "That's my favorite place to lounge," he said. "I have a 15-foot movie screen I pull down so I can sit in the hot tub and watch Game of Thrones. It's pretty nice."