Undercut Hairstyles You'll Be Asking For All 2020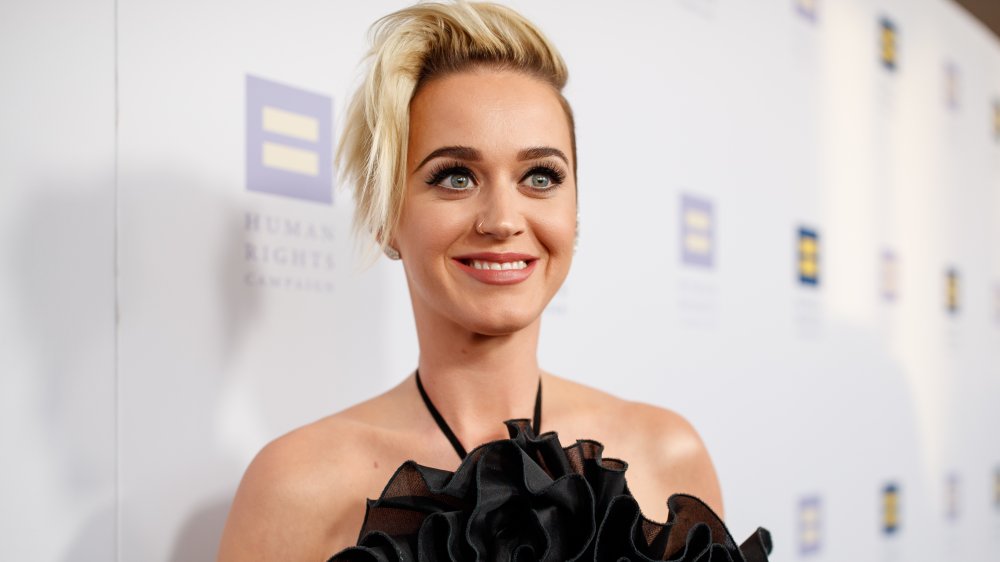 Christopher Polk/Getty Images
Katy Perry has rocked an undercut for a couple of years now, prompting fans to try the daring look for themselves. At the time she first chopped off her locks in 2017, Perry told W Magazine, "Everything is more fun with short hair!" 
Originally opting for a pixie cut, Justin Anderson, Perry's colorist, told Bustle that the singer "just wanted a big change," and took inspiration from Michelle Williams and Scarlett Johansson. While she seems to have grown out her hair into a bob in recent months, that doesn't mean she can't still have an undercut. So, if you're considering taking the plunge, here are the three undercut hairstyles you should be asking for in 2020.
The hidden neck shave is subtle yet striking
The hidden neck shave is probably one of the most subtle undercuts you can get, which is exactly why you should get it. A great place to start if you've never had an undercut before, it sits just above your neck and can be covered up with your hair when you don't want it showing, or worn proudly with your hair in a high ponytail as seen on Selena Gomez.
Star undercuts are all the rage on Instagram
The best thing about undercuts is that you can get them on both long and short hair. This year, no matter your hair length, it's all about your undercut design. Popular on Instagram, star undercut designs are just the right amount of edgy — while also remaining chic. You choose as many or as few stars as you want in whatever size, and no matter what you choose, you're bound to make a statement. Other popular undercut designs include arrowheads, spider webs, and flowers.
Colored undercuts are anything but boring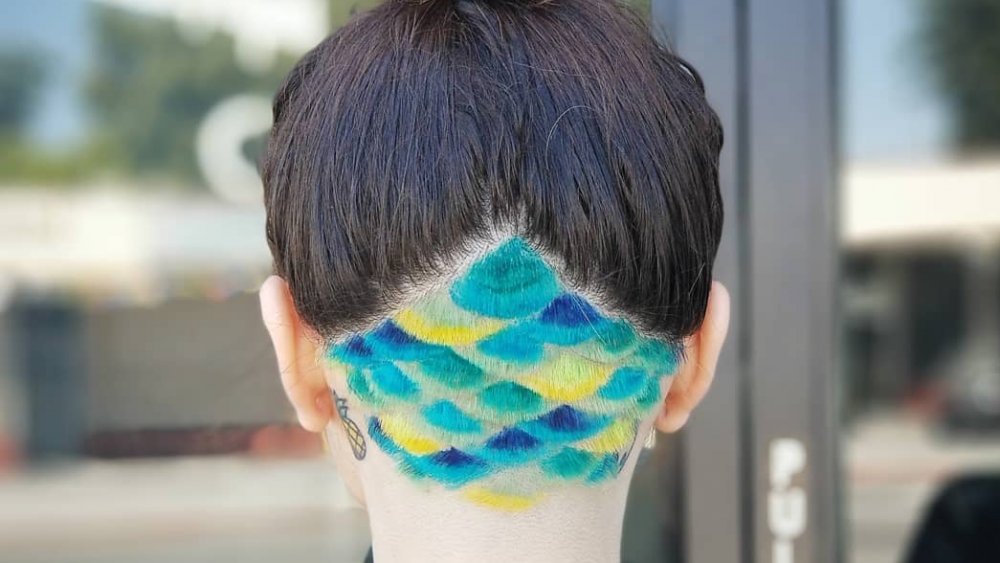 Adding a pop of color to your hair is a great way to change up your style, so take things one step further with a colored undercut. Choose as many colors as you like and make a pattern, or keep things simple with a subtle block color that will still make your current hairstyle look boring. If you're up for it, opt for a creative geometric design with all the colors of the rainbow.