What You Don't Know About Jazz Jennings' Ex-Boyfriend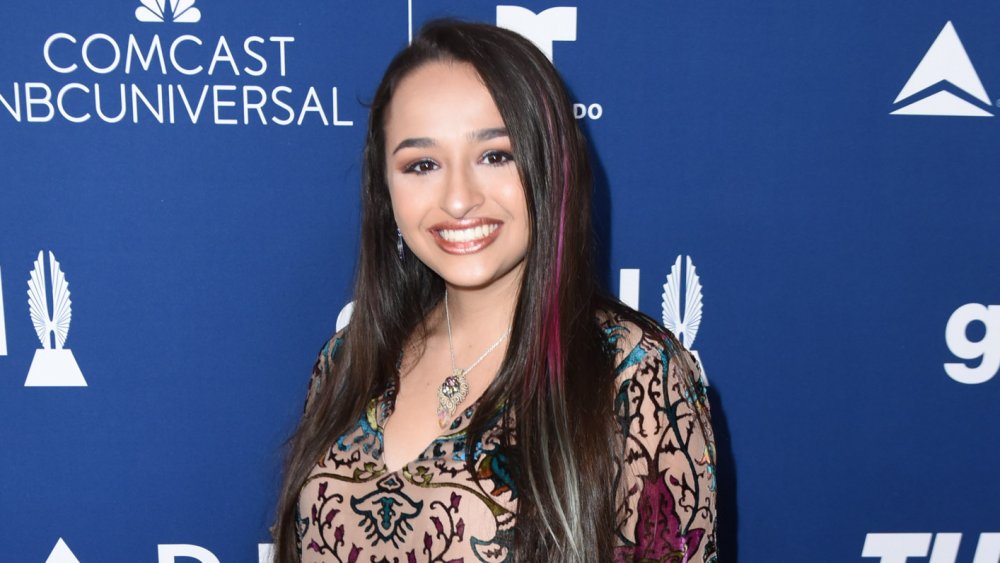 Vivien Killilea/Getty Images
Fans of TLC's I Am Jazz were thrilled when star Jazz Jennings found love with her first serious boyfriend, Ahmir Steward, on season 5 of the hit show. However, it wasn't an easy road as Steward dealt with bouts of depression and his mother's disapproval over the relationship while Jennings navigated her own struggles with identity and self esteem.
They remained friends but an awkward meeting following the transgender rights activist's third gender confirmation surgery on a recent episode confirmed these two were done for good. "We're not really in a good place, so I just don't know if it was the right choice for him to come," Jennings admitted to producers (via CheatSheet).
Ahmir Steward reached out to Jazz Jennings online
Steward keeps a pretty low profile on social media, but when questioned by a commenter about whether or not he's transgender, Steward replied simply "Nope." He is a vocal ally and activist; however, telling fans firmly (via Heavy), "I'd ... like to take this time to ask all of my followers that are against Feminism to kindly do me a favor and click that unfollow button. Let's spread love and positivity this year thanks lol."
The reality star herself wrote in an Instagram post introducing him to I Am Jazz fans, "Thank you @ahmirsteward for going on this incredible journey with me. You are one of the kindest, most creative, and brilliant people I've ever met! I hope you all like him as much I do." 
He and Jennings met in Philly, after communicating by email, while she was in town for a Transgender Health Conference. "Something compelled me to reply and he just seemed very sincere in the message and it all just blossomed from there," she told In Touch Weekly of Steward's first message.
Jazz Jennings and Ahmir Steward faced a lot of backlash
Jennings' parents were initially skeptical of the relationship because Steward wasn't working, and it was long-distance, but she took to Twitter recently to advise he's currently studying, writing, "To everyone commenting on Ahmir not having a job or being in school, he is currently at college right now and has a 4.0 GPA."
Likewise, Steward's mother misgendered Jennings on several occasions due to her discomfort with their relationship. Last year, Steward posted on Instagram about his upbringing, advising, "My story is very simple. I am an eagle raised by chickens. Chickens who couldn't fly and told me that it was just impossible to do so. They had a different way of living, a way of living that I felt was not for me." 
Jennings' family and friends, meanwhile, reckon she needs to move on and find a boyfriend who's more on her level. "I think Jazz needs to find someone who's a little more mature," her older brother, Griffen, opined on a recent episode of I Am Jazz. She proudly showed off her gender confirmation surgery scars recently, signifying her growth even further.