What Helen Mirren Really Thinks Of Meghan Markle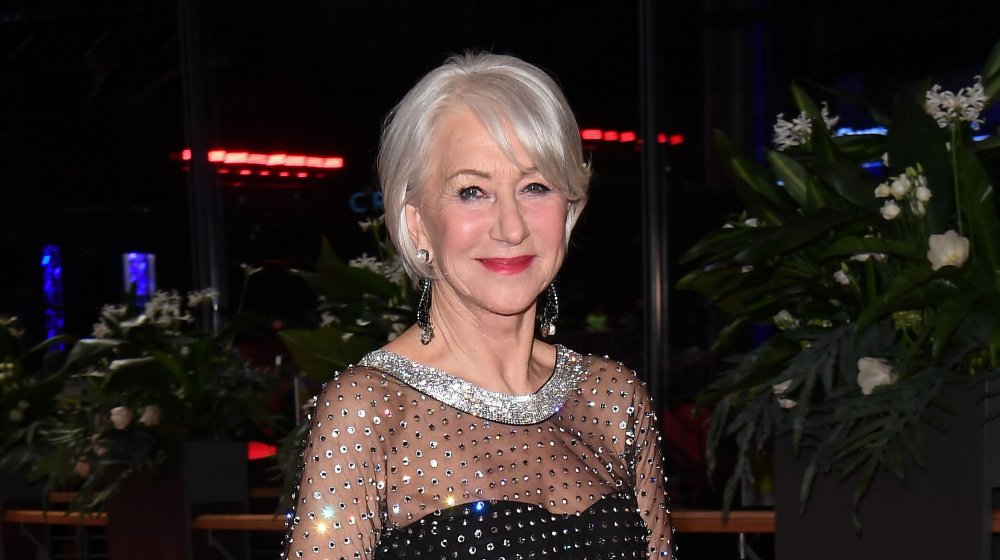 Matthias Nareyek/Getty Images
Some of Britain's best-known celebrities, including Hugh Grant, musician Stormzy (via The Guardian), and Helena Bonham Carter (via Town and Country), have been vocal in their support of Prince Harry and Meghan Markle's decision to "resign" from the British royal family. But none have been as candid about Meghan Markle and her positive impact on the monarchy as Dame Helen Mirren, who herself played Queen Elizabeth II in 2006 and won an Oscar for her effort (via Variety).
Mirren says, "Meghan Markle was a fantastic addition to the royal family — charming, did everything right, was gracious, was sweet natured, and seemed to be ... Wow! What a lovely addition. So, I think it is a loss in a way, but at the same time I think their instincts are absolutely correct. And I think it will all, hopefully, sort itself out, and the tabloid pearl-clutchers will get over their trauma at not having someone to attack all the time."
Helen Mirren used to think the British royal family were 'completely useless'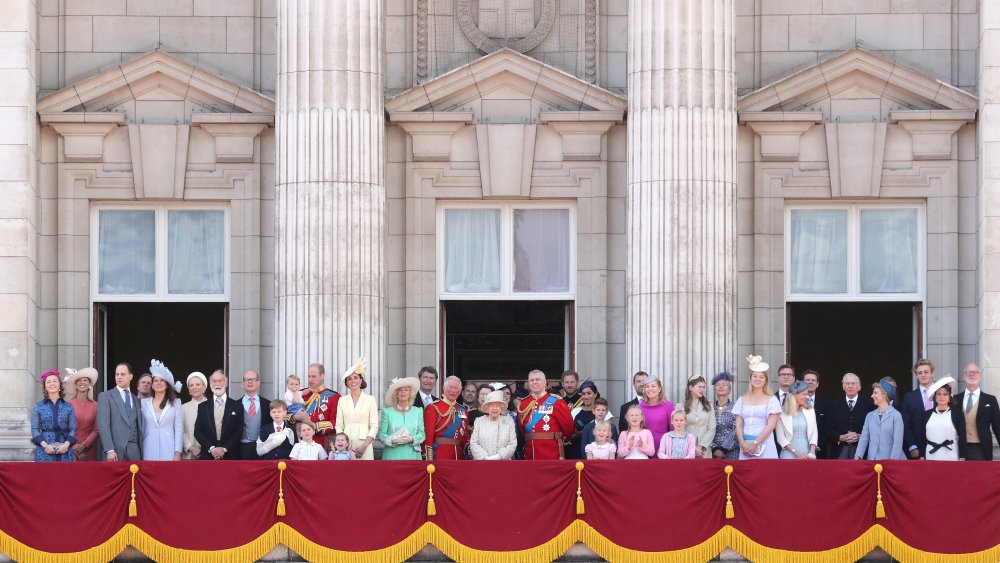 Chris Jackson/Getty Images
But Helen Mirren hasn't always been so generous with praise when it comes to discussing the British monarchy. Just last year, she admitted that her Oscar winning-turn as Queen Elizabeth II didn't exactly turn her into a monarchist who would support the continued existence of the royal family (via Live About). The queen isn't just head of the royal family, she is also Britain's head of state, and has had 14 Prime Ministers serve under her watch — from Winston Churchill to Boris Johnson. 
Mirren said, "It did change my feelings, but not profoundly. I'm so ambivalent; I'd like to see a much more open Monarchy, myself. I used to think they were completely useless and we should get rid of them. I don't necessarily feel that way anymore. I'm still ambivalent, I still loathe the British class system, and in many ways — in all ways, the royal family are the apex of the British class system, and it's a system that I absolutely hate. But, the reality is, the last 40 years of life in Britain have eroded the British class system enormously. It isn't what it was before the second World War — or even 10 years after the second World War — things have really, really changed."
Will Megxit change Mirren's mind about the British monarchy once again? We'll just have to wait and see.