Does Drinking Cranberry Juice Help Improve Your Skin?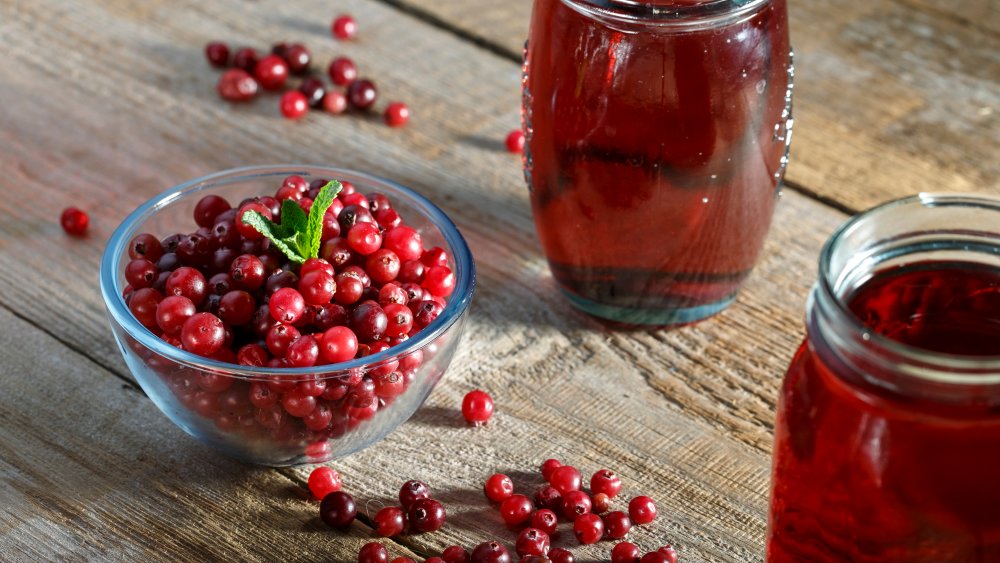 Shutterstock
Cranberries are often praised for being rich in antioxidants and vitamin C. And while cranberry juice is a popular beverage choice when you're in the mood for something sweet, we can't help but wonder if there is more to cranberry juice than we know? According to NDTV Food, cranberry juice can work wonders for our skin, assisting those with dry skin, acne, clogged pores, and hyperpigmentation. 
However, this is only if you use cranberry juice topically, applying it to congested skin as you would a toner, or using it as a face mask. NDTV Food also reports that it can work on hair to add shine or a natural hair tint, and even soothe scalp irritation. 
But what does drinking cranberry juice do for skin?
According to Eldivia, drinking cranberry juice will also help combat acne. Given it's loaded with vitamins and antioxidant properties, it assists your body with removing toxins and preventing clogged pores. Beyond that, cranberry juice is known to assist digestive health, which could ultimately give you a healthy glow if you maintain a balanced diet and active lifestyle.
When used topically cranberry juice can improve skin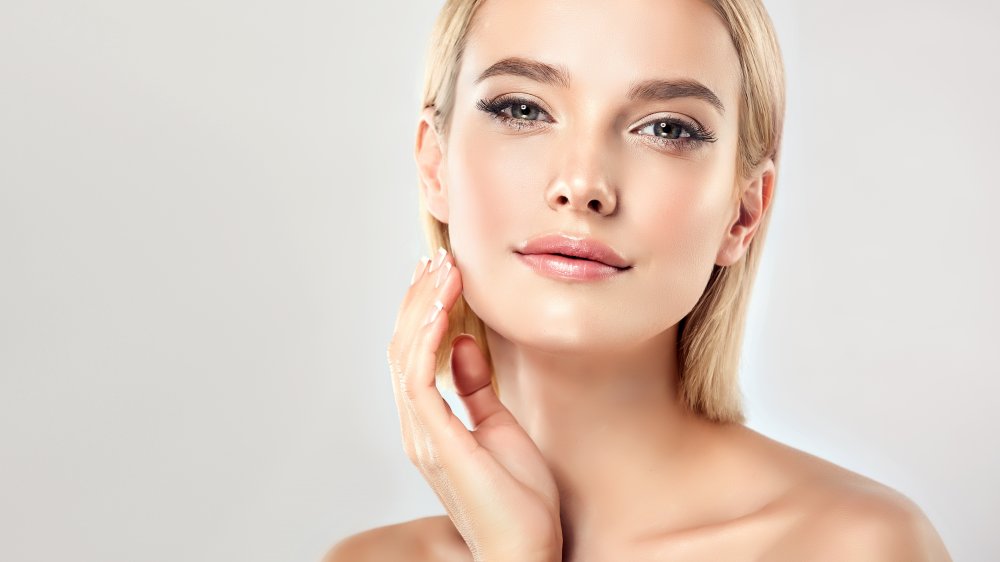 Shutterstock
Like NDTV Food, Eldivia suggests that if you're wanting to see improvements in your skin, you should use cranberry juice topically, rather than drinking it. In addition to fighting acne and unclogging pores, Eldivia believes topical use of cranberry juice can lead to an increase the production of collagen and work as an anti-aging treatment. It can also work as an exfoliant and even neutralize oily skin. What can't it do!?
Ultimately, it comes down to experimentation. If you're looking for a DIY solution to certain skin problems, it's worth applying cranberry topically to see if there are any noticeable results. If not, you're likely to be better off using a skincare product that's been specifically designed to target the issue. 
And while drinking cranberry juice can have some benefits for your skin, make sure you don't overdo it, as it can cause issues if you drink a ton every day.