Where Does Chrissy Metz Live And How Big Is Her House?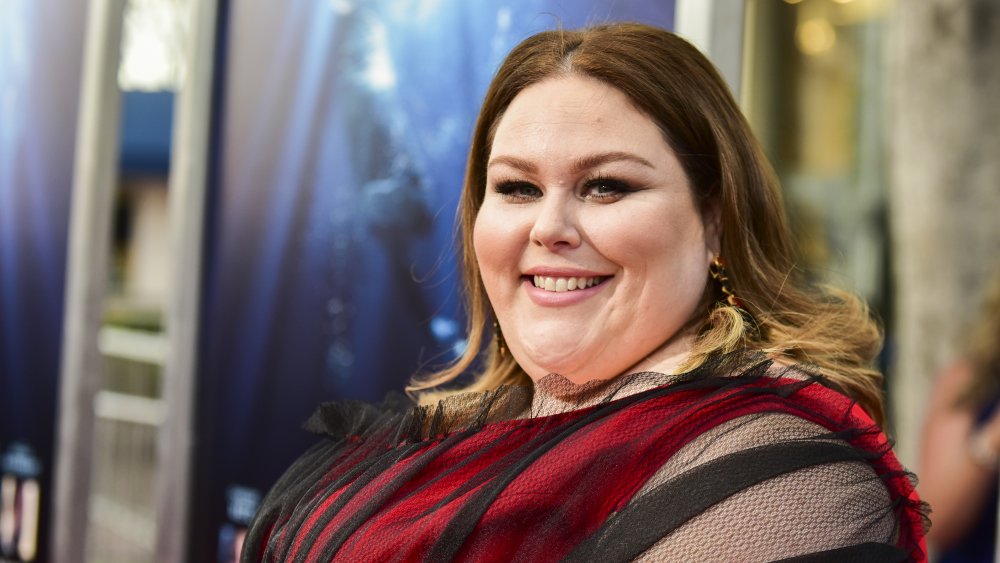 Rodin Eckenroth/Getty Images
In May 2019, Chrissy Metz of This Is Us fame purchased a house in the Tarzana neighborhood of the San Fernando Valley in Los Angeles, California. According to Variety, the actress spent $1.62 million on the new abode, which was originally built in 1966. It has since been upgraded substantially and was referred to as a "modern farmhouse" on the real estate listing.
Complete with five bedrooms and four bathrooms, Metz's house clocks in at over 3,200 square feet. Despite only being one story, there's plenty of space with open plan living room, plus clever features like wooden floors, skylights, and French doors, which when open make the house seem even bigger. Outside you'll find a two-car garage at the front, and brick decking, a large swimming pool, and even a spa at the back. The best part? The entire property is surrounded by trees so the star can actually get some privacy.
Chrissy Metz's house is seemingly understated
While Metz's stunning house is seemingly understated, it's not without its little luxuries. The master bedroom includes a cozy sitting area by the window and an en suite bathroom with an oversized bathtub and a separate shower. According to Architectural Digest, there's also a glass wine cellar so she can put all her best drops on display for her guests.
Her main guest is, of course, her best friend and manager Donnie Berry. The two are constantly poking fun and entertaining each other on their Instastories, and most of the time they are seen at Metz's Tarzana home. In January 2020, Metz declared her appreciation for him in a sweet birthday post on her Instagram page. She wrote, "Everyday is an absolute blessing with you. You exude pure joy and you love unconditionally. Your laugh is one of my favorite things, ever and your ability to make any situation better is such a gift! I am so proud of the man you've become and in awe of your fierce determination."